Description
Bubbles Machine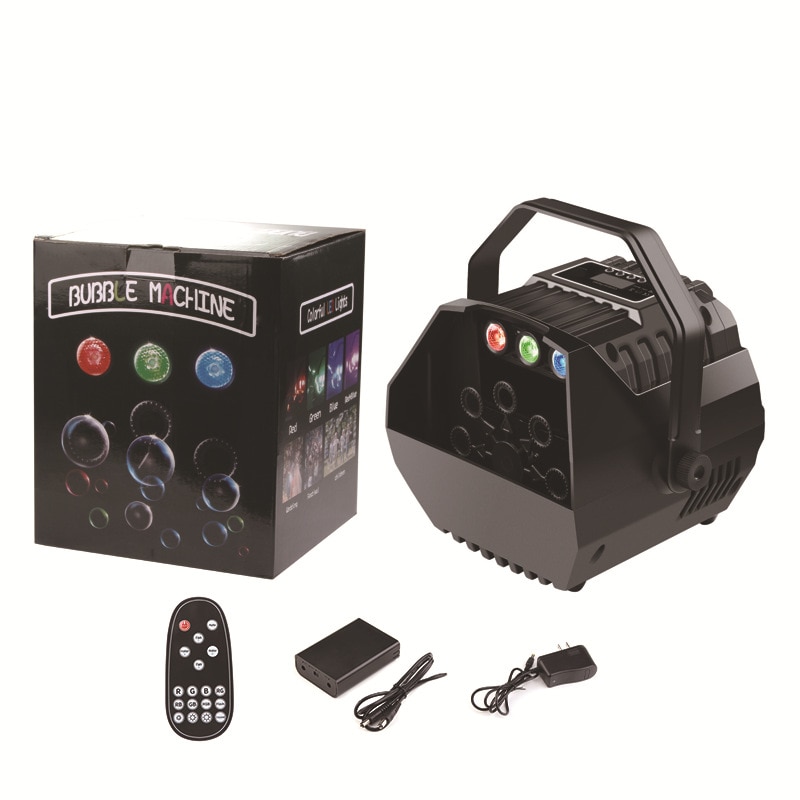 Looking for the ideal bubble machine that can produce perfectly sized bubbles in a matter of seconds? Our exclusive bubble maker was created to constantly pump out hundreds of bubbles, making both children and adults leap up and down with delight.
Our kids bubble machine is ideal for pumping out bubbles at a friendly party or on stage for a set. Turning on our bubble blowing machine is as easy as flipping a switch and watching the bubbles go!
The best thing is that the bubble machine has special LED effects that cause it to change colors when in operation. This bubble maker's lightweight, rust-free nature makes it incredibly portable and simple to transport.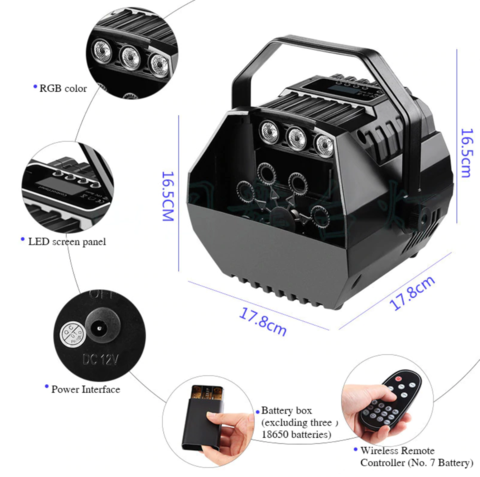 FEATURES
LONG LASTING –The kids bubble system will continue to churn out spherical bubbles at high speeds as long as the batteries inside are working. More bubbles equals more laughter and fun for the kids!
EASY TO USE –Simply place the batteries in the battery box and press the "ON" button to begin producing bubbles. The bubble blowing machine's colors and power are controlled by a wireless controller.
PORTABLE –The bubble machine is incredibly lightweight due to its small and compact size. In reality, there is a handle on top that makes carrying it a breeze.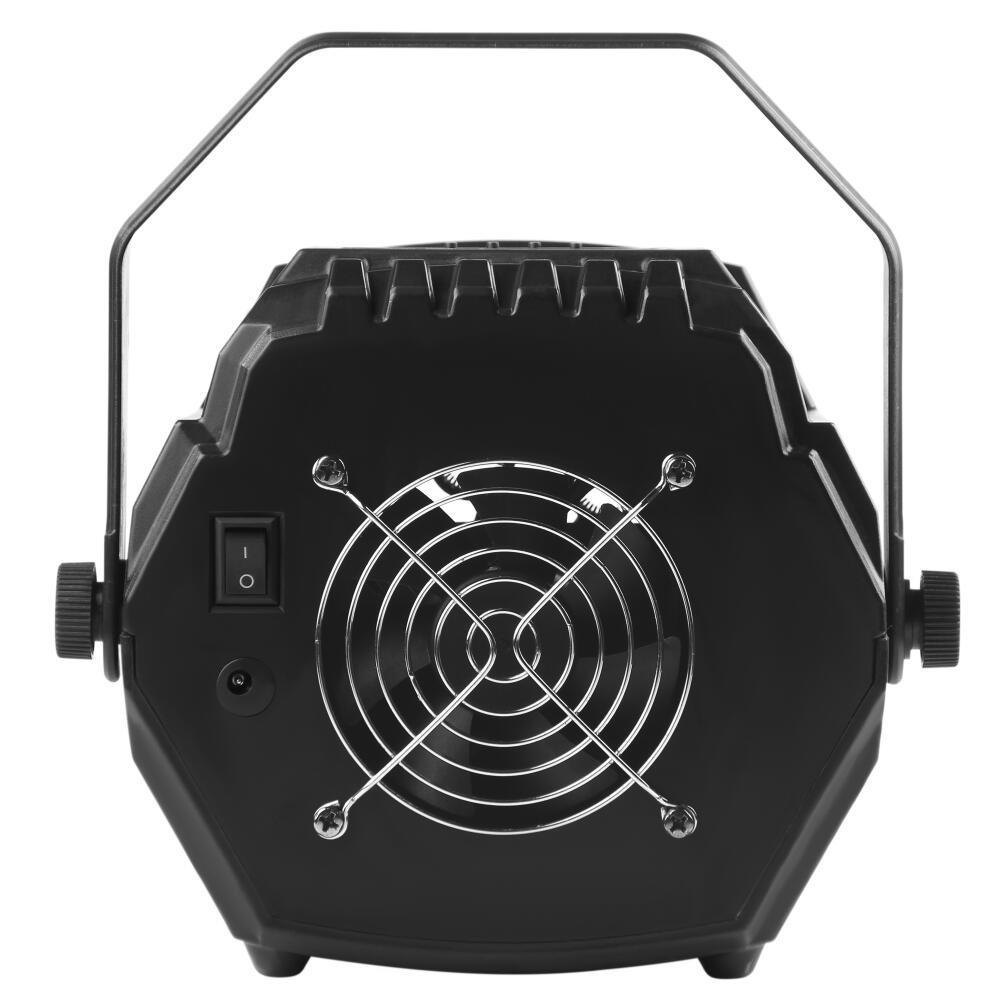 PACKAGE CONTENT
1x Bubble Maker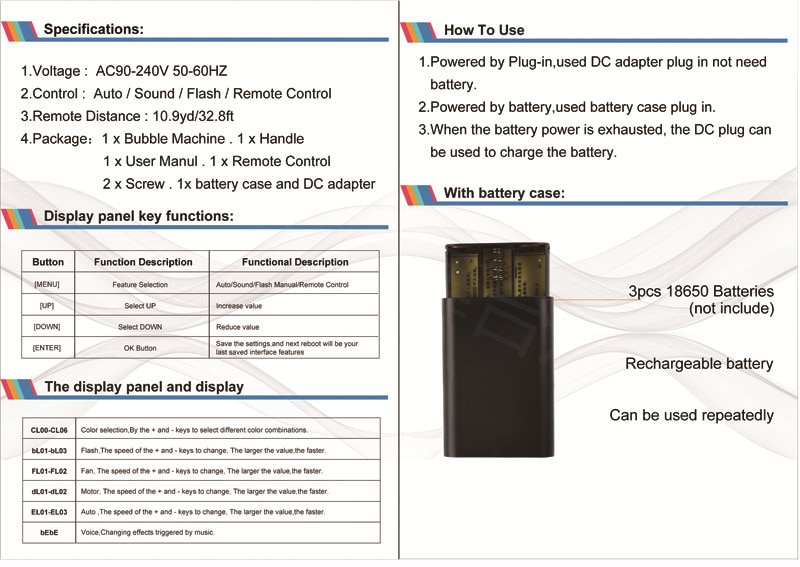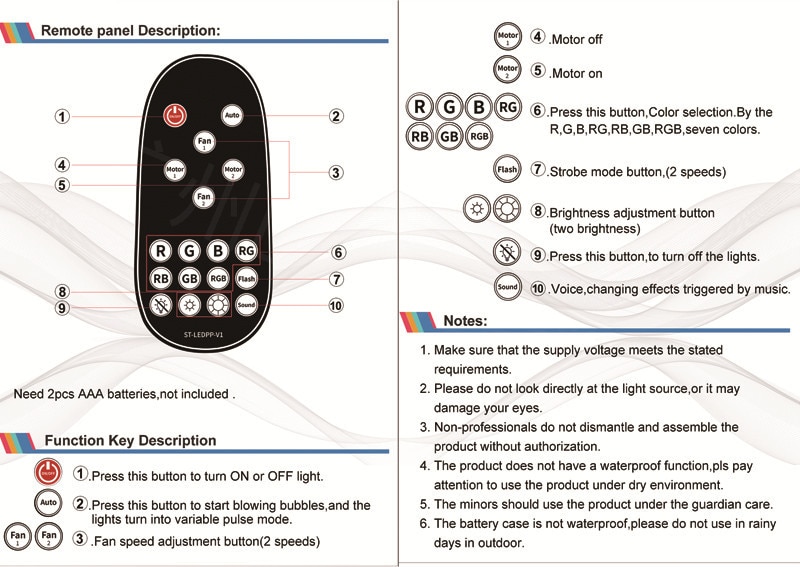 BUBBLES GALORE
This machine has a large volume bubble output. The lights create a cool effect and my son and friends can't get enough of it.
best bubble machine ever
We have tried three different makes of machines and this is the very best machine. Gives out aultra maximum amount of bubbles compared to the other two machines. Would defin. reorder and recommend.
Great for the price
This product works and functions as stated. It looks awesome in the dark lighting up the bubbles. This item really puts out but has controls to be ale to turn down the speed to make less bubbles if needed.