Description
Cage For Birds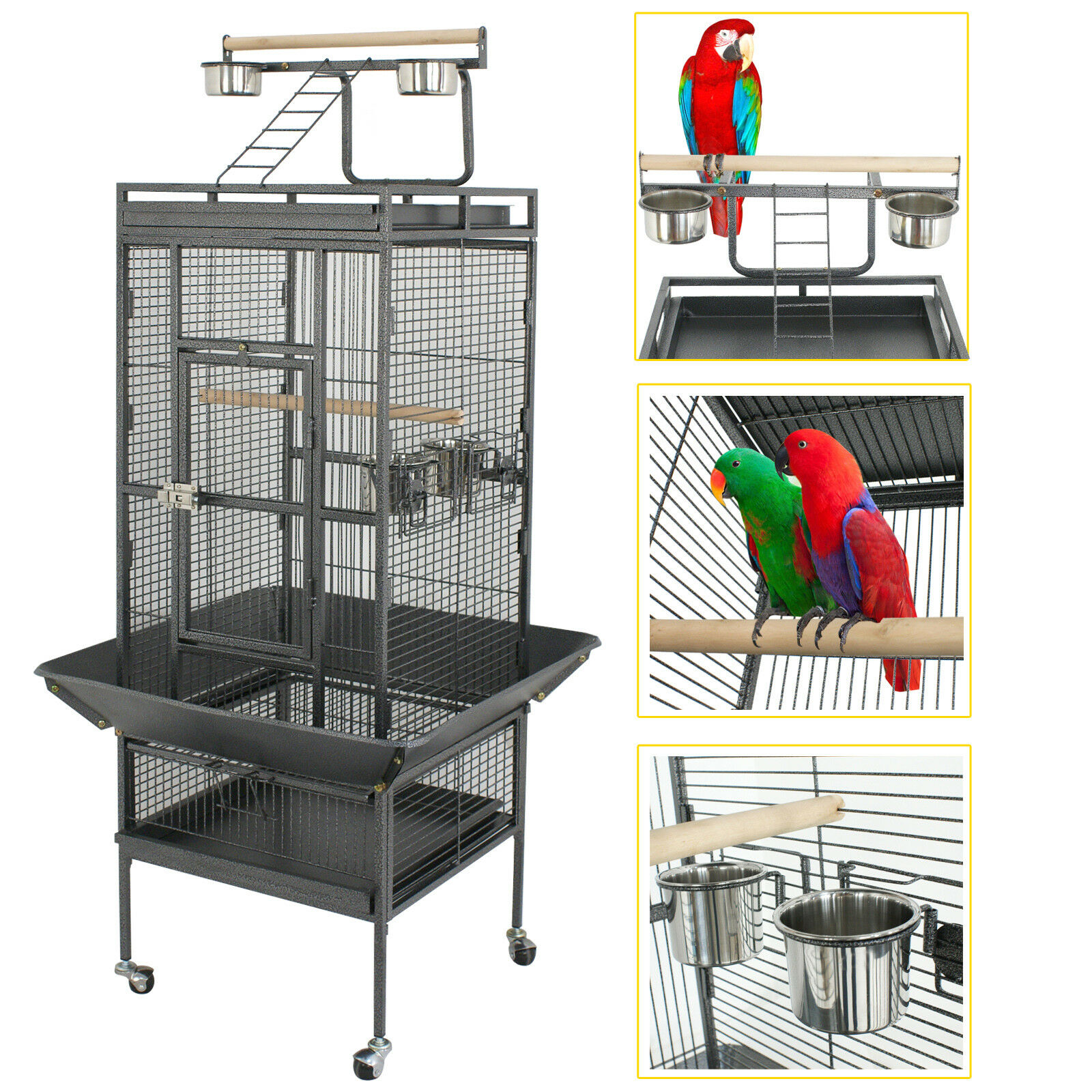 Are you looking for a cage that is appropriate for your pet? This 59″ Bird Cage Pet Supplies Metal Cage with Rolling Stand is ideal for keeping your pet bird active and mentally stimulated. Toys and snacks can be simply added to the cage thanks to the interactive access doors. For your bird's feeding needs, there are two wood perches and two food and watering containers included. You may also clean the bottom tray of this cage by pulling it out. So, what do you have to lose? Simply purchase it for your cherished pet!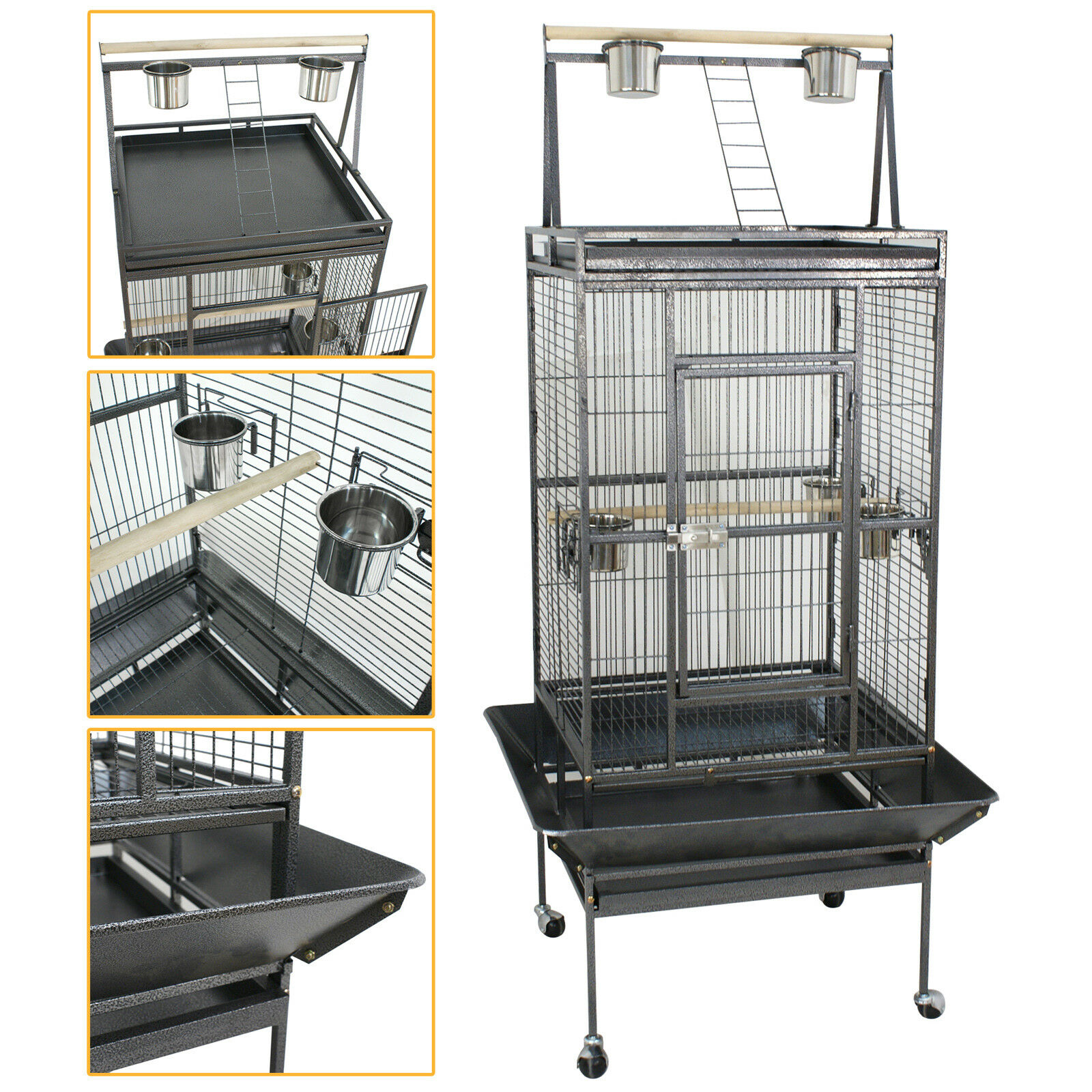 FEATURES: 
【SPACIOUS CAGE】 – The birds may sit and play on four perches in this bird cage. For taller cage situations where birds like to stay, use a tall stand.
【SAFE & STURDY】 –This Bird Cage is built of wrought iron, making it a robust and long-lasting bird cage. Selected materials and good workmanship provide resistance to wear, corrosion, and rust. Powder-coated with lead-free, non-toxic paint.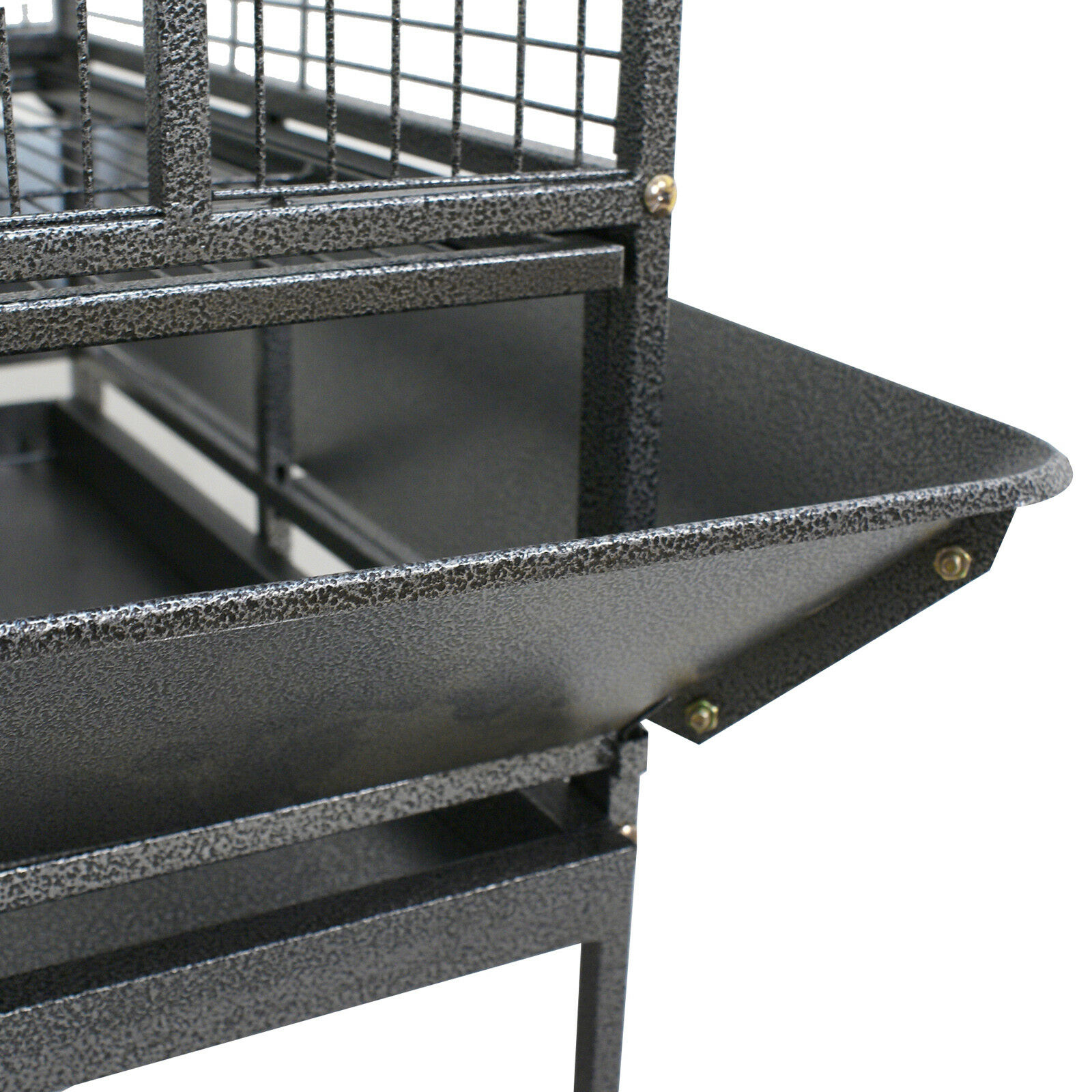 【PORTABLE & STABLE】 – Four heavy-duty casters ensure a high load capacity and make moving it around a breeze. Furthermore, it is removable, and there is a handle on the top of the cage, making it user-friendly.
【COMPOSITE DOORS】 – Giant doors for large birds or easy interior decorations; tiny doors specifically made for little birds. 1 composite door for each tier, with an arc design on each door to keep birds secure in the cage.
【SPECIAL DESIGN】 – 1 rack for storage Under the cage, there is a convenient and tidy storage area for bird food, toys, and cleaning equipment, making feeding a breeze.
【THOUGHTFUL DESIGN】 – Comes with 4 feeders for various types of feeds, and the unique shape of the feeder's sides prevents the bird from throwing and losing the feeds.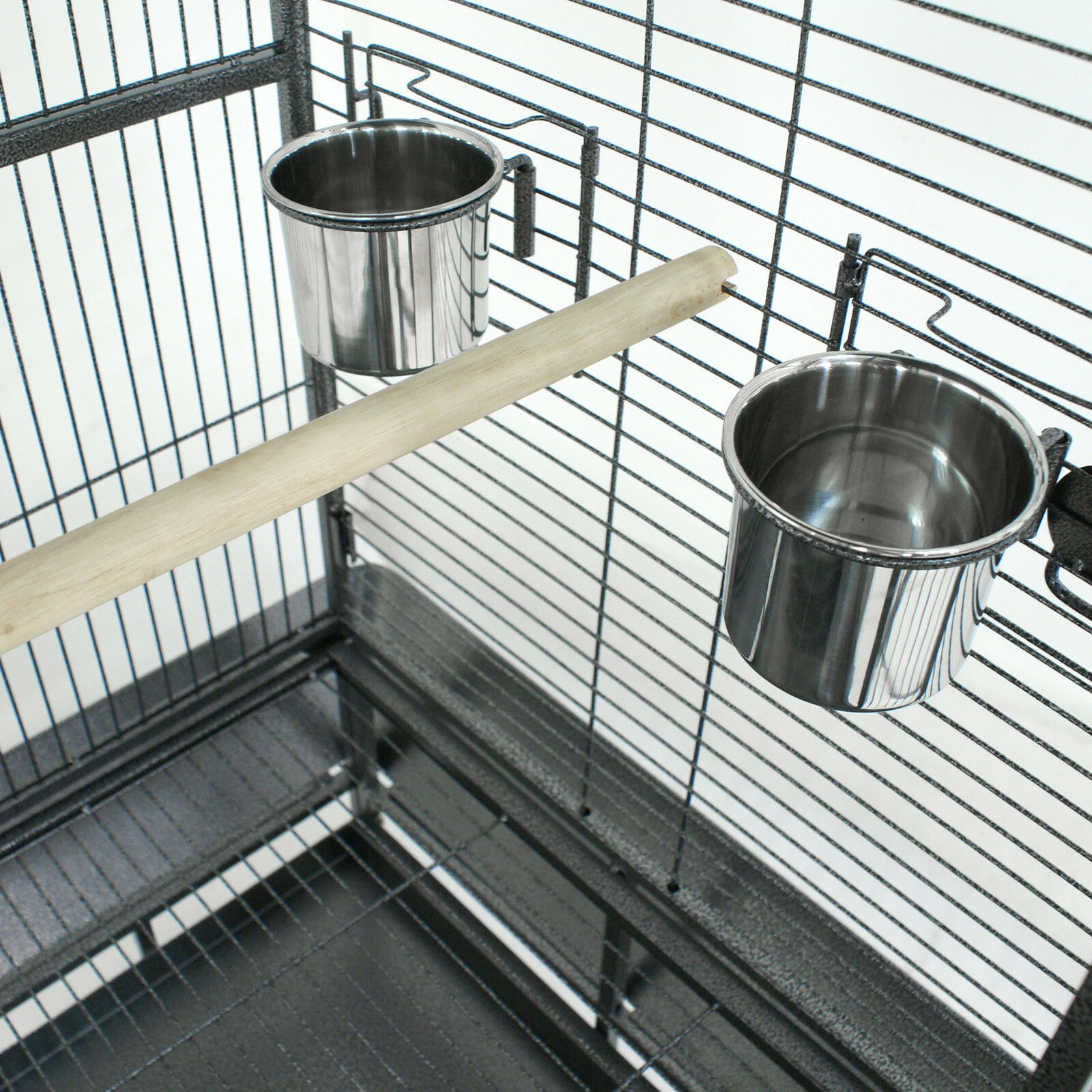 【KEEP CLEANING】 –Wastes are collected in a detachable pull-out tray. When soiled, it may be easily washed to maintain your bird's home fresh and clean at all times.
【Ideal for small to medium-sized birds】-This cage is tough enough to withstand your birds' bites and harsh weather conditions, and it will keep them safe for years. Your birds will be able to spread out in their spacious new home!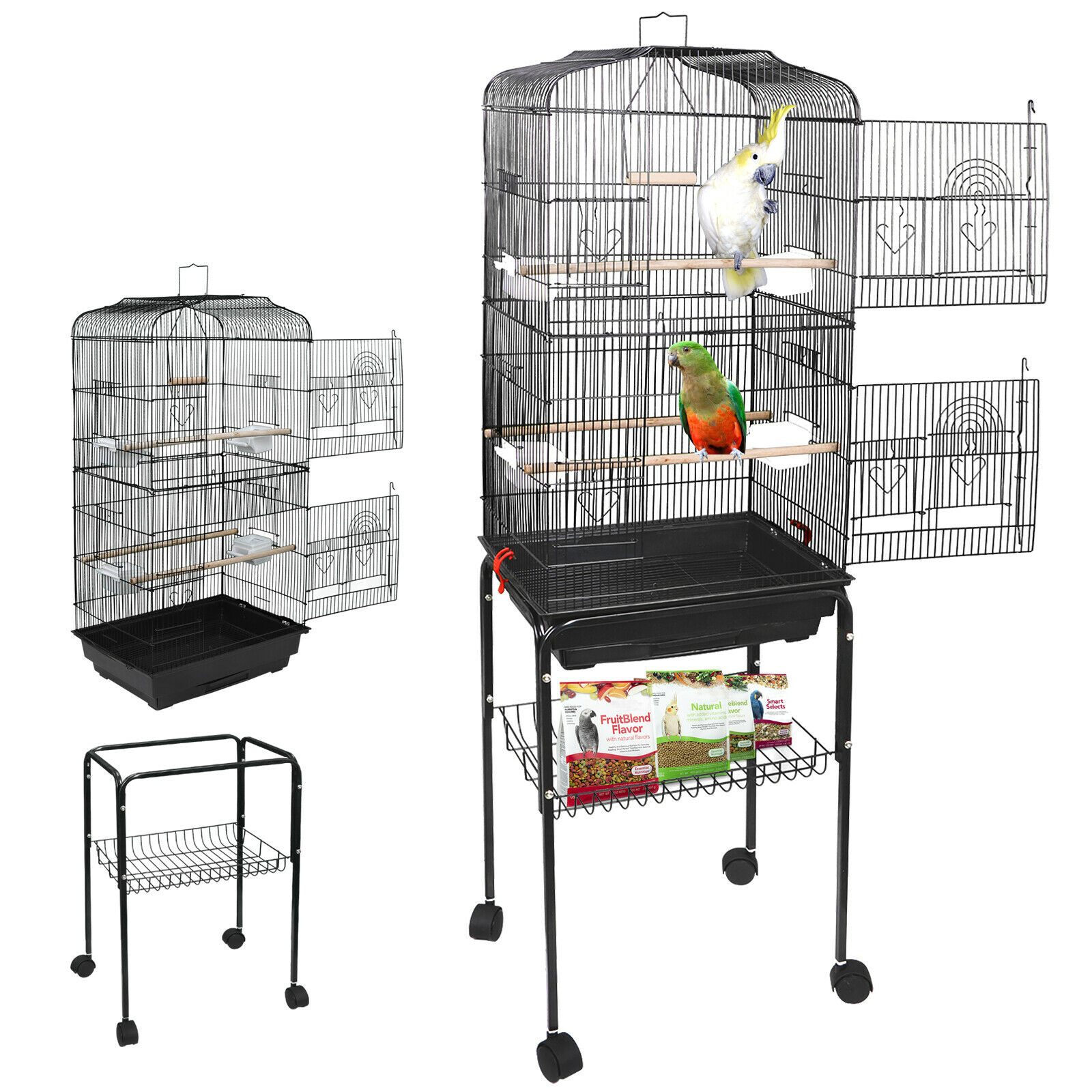 SPECIFICATIONS: 
Material: Iron
Size: 14″(W) x 18″(D) x 59″(H)
Overall Height Including Stand: 59″
Bar Spacing: 0.4″
Hight Without The Stand:32″