Description
By turning the patient upside-down, an inversion table is a medical device used to relieve pressure on the spine. It has a flat, cushioned surface on which the user can lie face down with their legs raised above the rest of their body.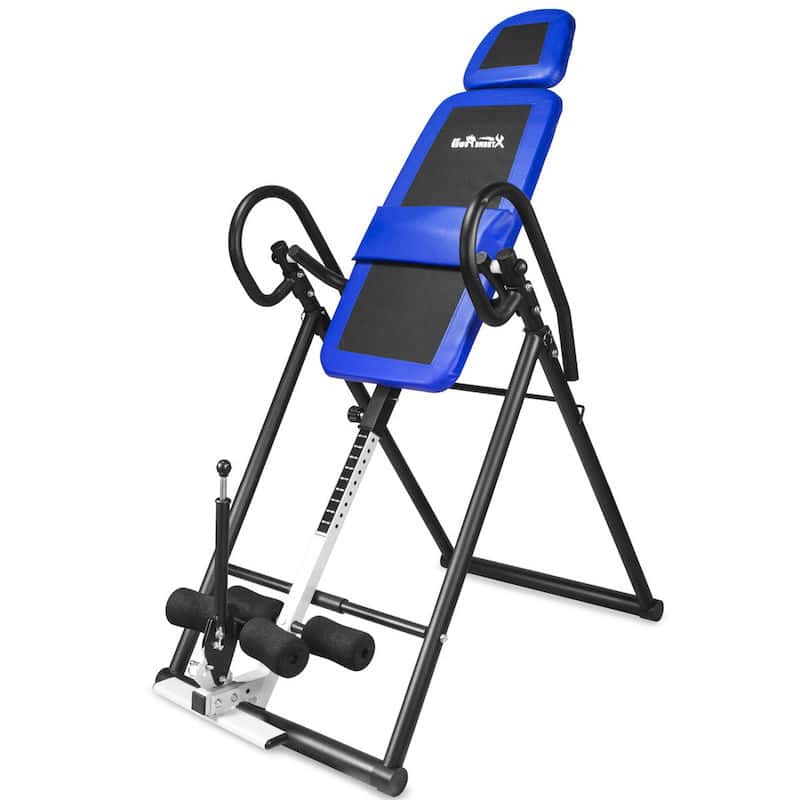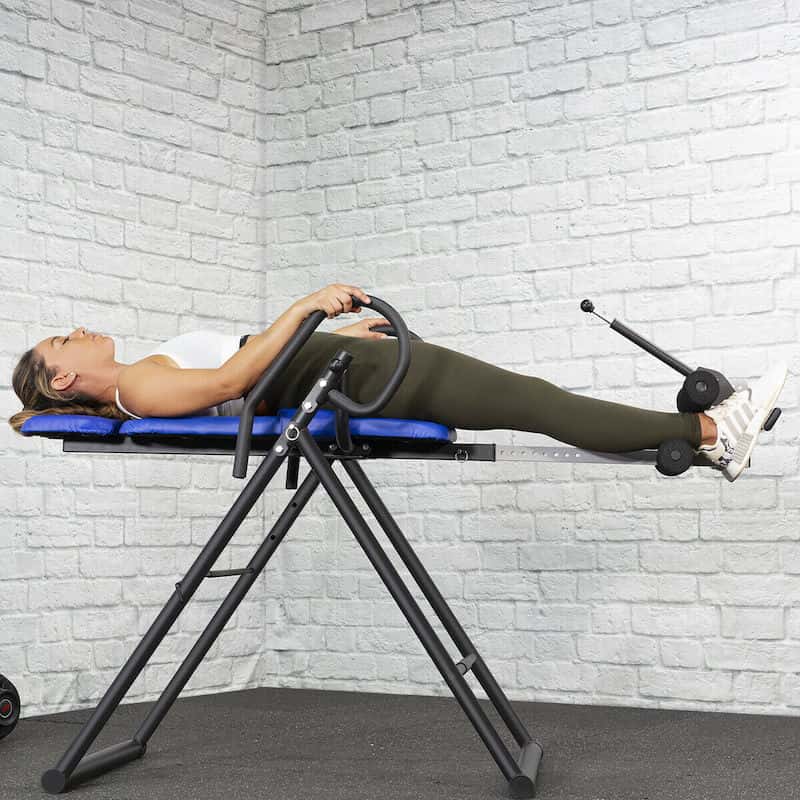 For lumbar support, this inversion table for back pain is constructed with a high-quality padded backrest that resembles leather. The back inversion table also features non-skid floor stabilizers and a sturdy steel frame.
This sciatica inversion table has a high-tensile strength limiting strap that enables you to set a precise inversion angle for your chosen level of comfort. The height range for our upside-down back stretcher is 4'10" to 6'5″.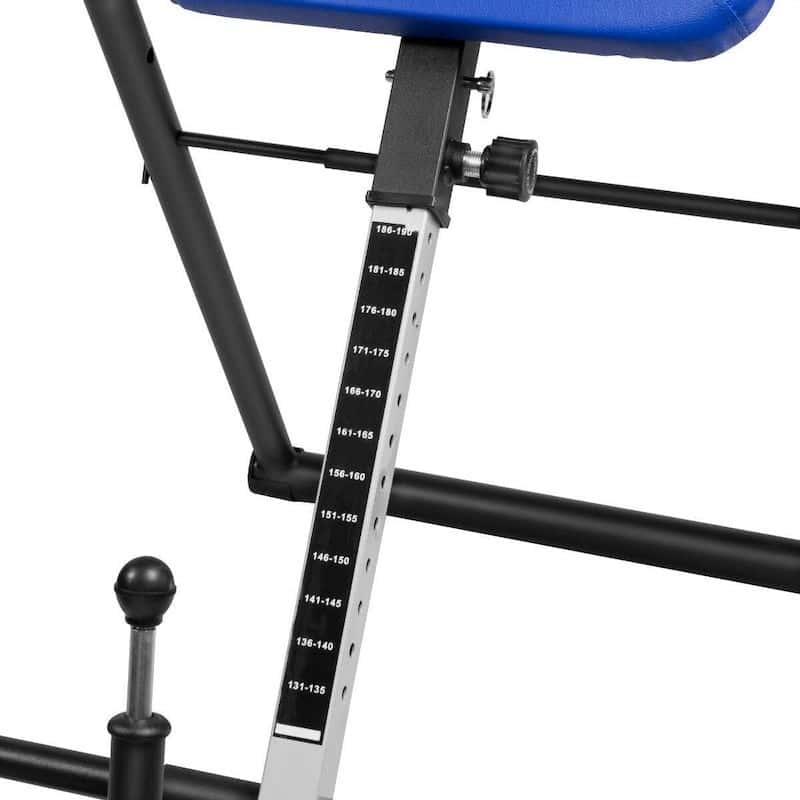 The inversion table is a fantastic tool for maintaining the general health of your body. This back inverter is made of sturdy metal and will endure for many years. Utilize the inversion table every day to feel renewed.
Inverted Table Benefits:
Helps Relieve Stress and Fatigue from Your Back
Improves Posture
Supports Joint Improvement and Increases Body Flexibility
Reduces Spinal Pressure and Improves Blood Circulation
Stimulate Blood Circulation
Alleviates Back & Neck Pain
Inverted Table Specifications:
Color: Blue/Black
Material: Nylon
Pad Dimension: 19″(W) x 43-1/2″(H)
Adjustable User Heights: 4'10" – 6'4″
Max User Weight: 300lbs
Assembly Require: Yes
Foldable: Yes
Overall Dimension: 51″(L) x 31″(W) x 30″(H)
Package Contents:
Inversion Table
Hardware
Instruction
A really good buy
I have a knee that has been giving me issues for years, after using this for the last couple of days my knee hasn't given me any problems. I figure it will take a few more sessions to relieve my lower back pain.
The delivery was faster than expected, the price was very reasonable considering how well it is designed and how great it looks when assembled. It is easy to store, and easy to assemble. It came with probably the easiest assembly instructions I have ever seen, and I love how they labeled all of the screws and bolts, and it came with all the tools necessary for assembly.
I doubt you will be disappointed in this unit.
Gift was a hit
Assembly was a bit time consuming. Instructions could be better unit was totally put together, yet there were extra pieces. Was gift for daughter who had back issues; very happy with choice.
Love it!!!
In 1 month this has helped my lower back pain go from intense, to almost non existent. I can actually do ab crunches again. The best money I've spent for a long time. Great investment.
Great!
So happy with this, especially for a great price. Built it with one person and I feel secure in it. Moves smoothly and comfortable. Once bolted, the foot stand wobbles a bit but maybe it's supposed to… I still feel very safe in it at 145lbs. Over 250 could do it, but maybe moving very slowly for safety
So glad I bought this one.
LOVE this! I'm 63F and assembled it all by myself. I've never had an inversion table before and I absolutely love this one. Easy to use. It helps my back tremendously. My son loves using it too when he stops by.