Fast Nuts and Bolts Installation
DO YOU WANT A CORDLESS RATCHET? Your needs aren't being met by the ones you can buy on the market. Are they prohibitively pricey and unaffordable for you? Well, disregard all of that since we are offering you this electric ratchet exclusively!
This new and inventive tool is one of the most adaptable because you can use it for a variety of tasks including installing appliances, building a wedding stage, fixing cars, performing mechanical maintenance, and many more. Its ergonomic design and non-slip grip will make working with this cordless ratchet wrench more comfortable, and its small size will make it easy for you to carry it wherever you go.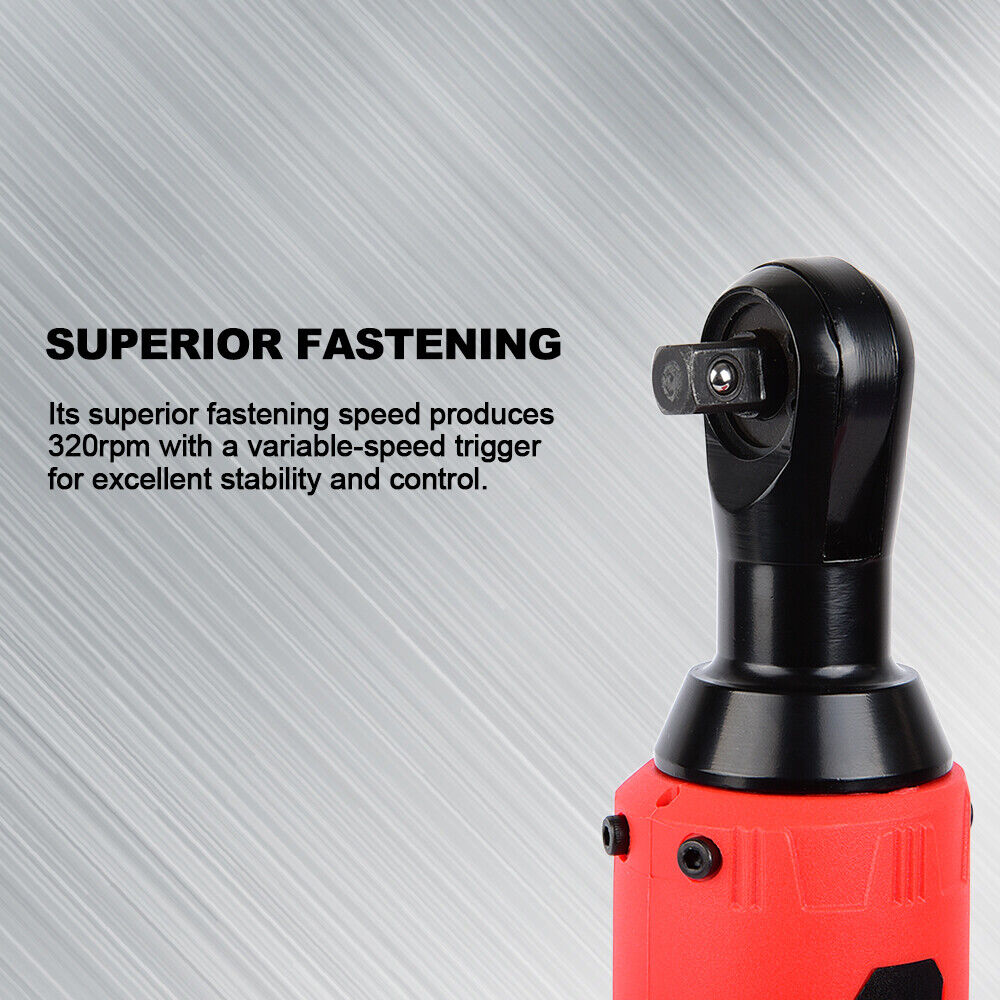 Bolt and nut tightening and loosening becomes simple.
Use a strong electric torque wrench with a 12-volt motor to install or remove your bolts and nuts. It's designed to provide a maximum torque of 65Nm for fastening at a high speed of 280 rpm. It operates quietly and offers reverse and forward rotation for simple tightening and loosening.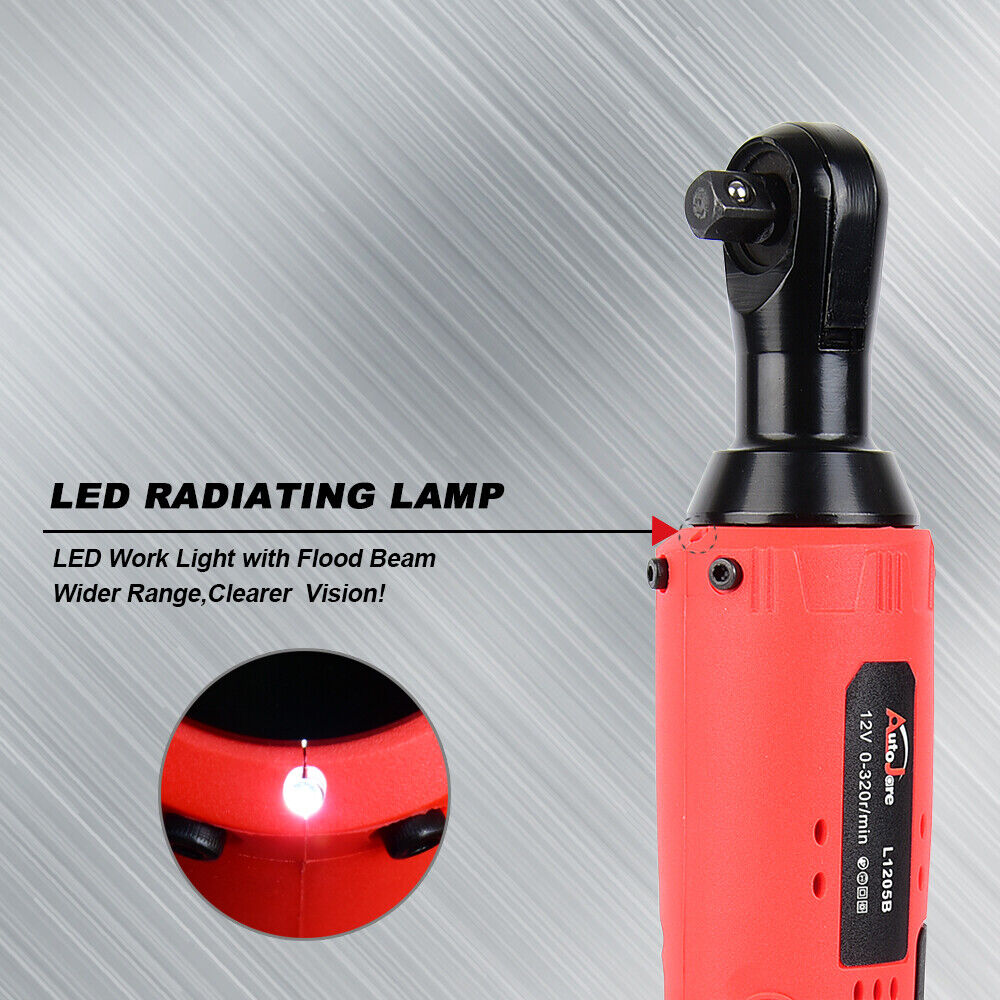 Utilize LED Lighting
You can operate even in dark environments because to the front-facing LED lights, which function as a torchlight. Power indications are the LEDs on the sides of the wrench.
Use safety features when operating
Even for a non-mechanic user, this electric impact wrench boasts features that are safety-proof. It is cordless out of an abundance of caution. To avoid an unintentional turn-on, the power safety switch is located in the back section. To keep the batteries at their ideal temperature and prevent overheating, there are air vents.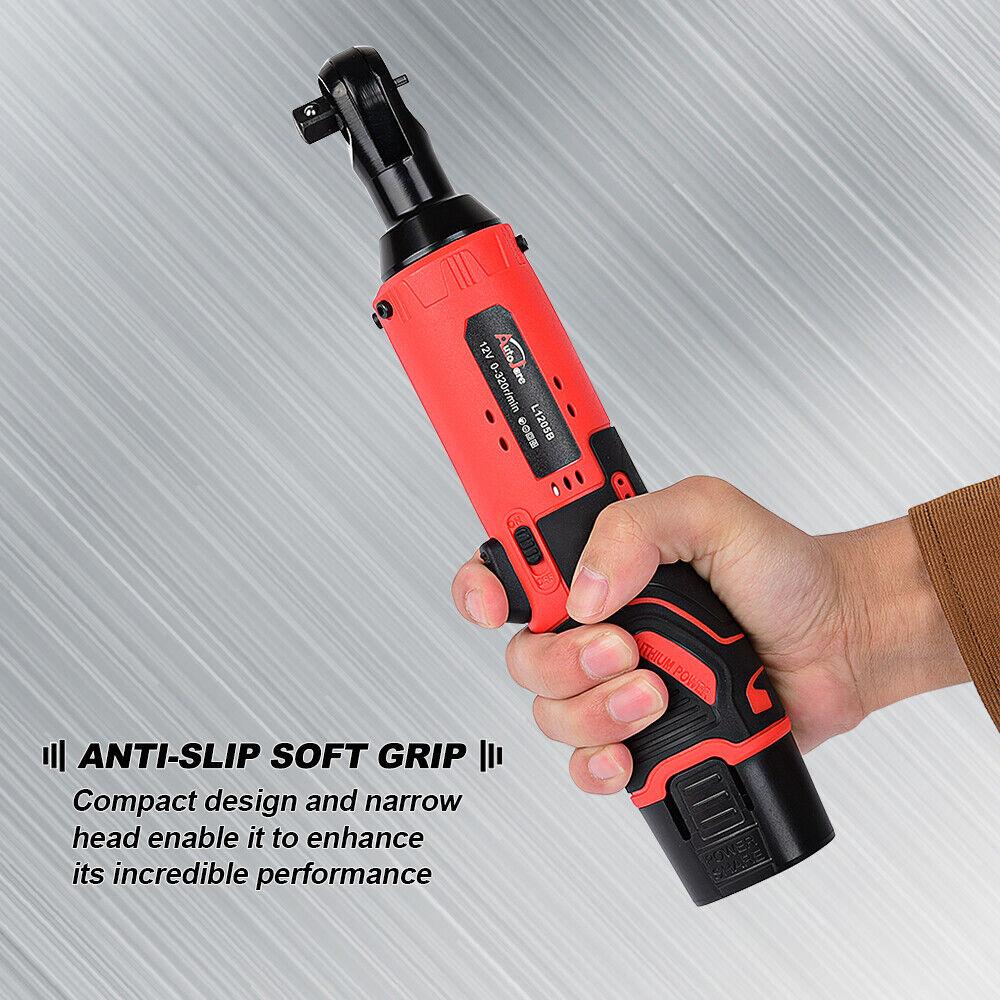 Ergonomic Handle
The ratchet wrench with a rubberized outer cover for a secure grip. In uninteresting circumstances, you can work in small areas and even strange poses. Additionally, you can work without concern for evaporation, especially while the power is on.
Specifications

| | |
| --- | --- |
| Battery Amp-Hour (Ah) | 1500mAh |
| Maximum Torque | 60N.m |
| No-Load Rotating Speed | 0-320RPM |
| Battery Voltage | 12V |
| Head Size | 3/8″(10mm) |
| Angle | 90º |
| Switch Type | Variable Speed Trigger |
What's In Box
1 x Electric Ratchet Wrench
2 x 12V Battery
7 x Bolts
1 x Conversion Sleeve
1 x Toolbox
1 x Charger