Upgrade to Impact Wrench from Manual Screwdrivers
If you are having trouble using your manual screwdrivers to drill and remove screws? Maybe it's time for an upgrade and to get an electric impact wrench. Fewer screws are lost because this wrench is much lighter and has more torque than the majority of other wrenches. This will make your process simpler and quicker.
It has a brushless motor, which makes it run more smoothly, steadily, and quickly.
Because it is composed of tungsten steel, which resists corrosion, it is long-lasting. Because the motor life is 20% longer, it is more durable and suitable for long-term usage.
Suitable for carpentry, guardrail installation, shelving, and tire repair.
Rapid and Consistent Drilling Speed
You can effortlessly disassemble anything in your garage with this impact wrench thanks to its maximum torque of 330nm. This wrench will last a very long period before it needs to be changed because the motor life is 20% longer. Additionally, this electric impact wrench features a 0–4000 rpm output, allowing you to work more quickly.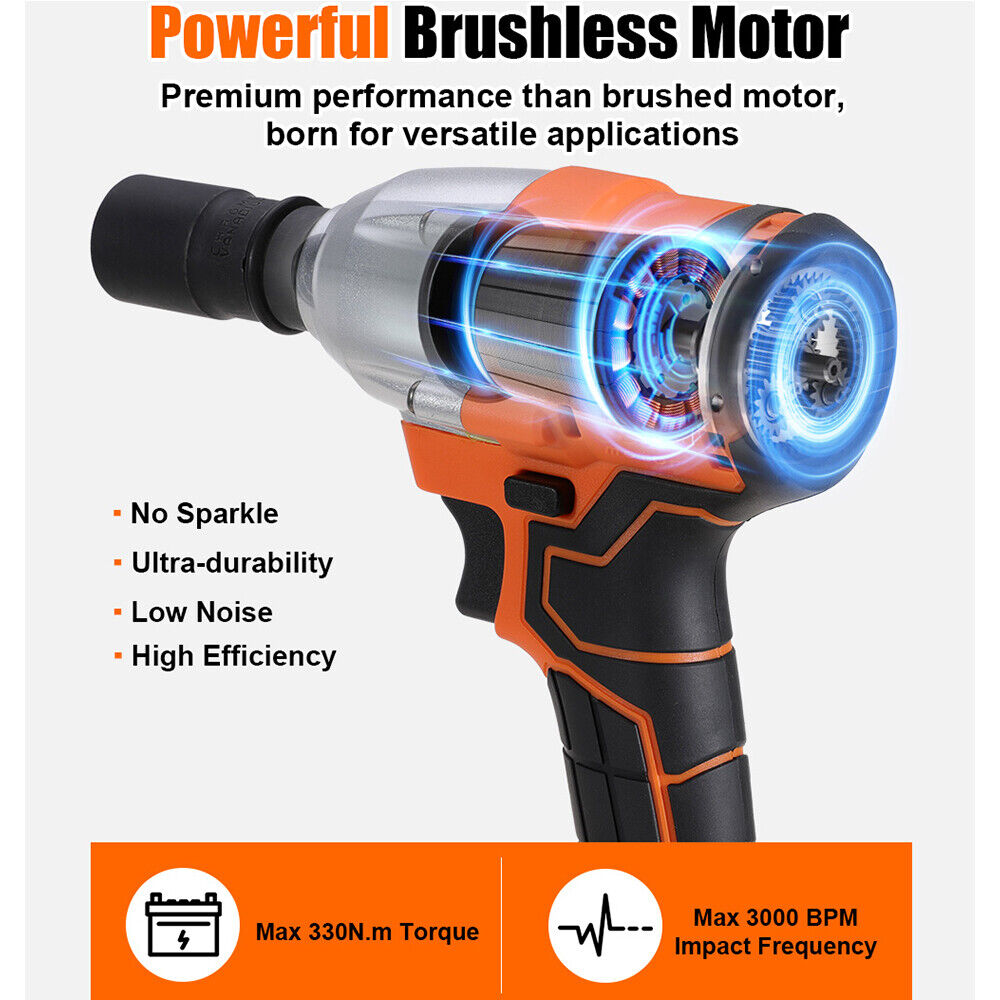 Longer and More Comfy Use
This cordless impact wrench is exceptionally durable and robust because it is made of tungsten steel. The brushless motor in this rechargeable impact wrench makes it more user-friendly than conventional wrenches and aids in preventing corrosion. It is comfortable to handle for extended periods of time because of its ergonomic grip.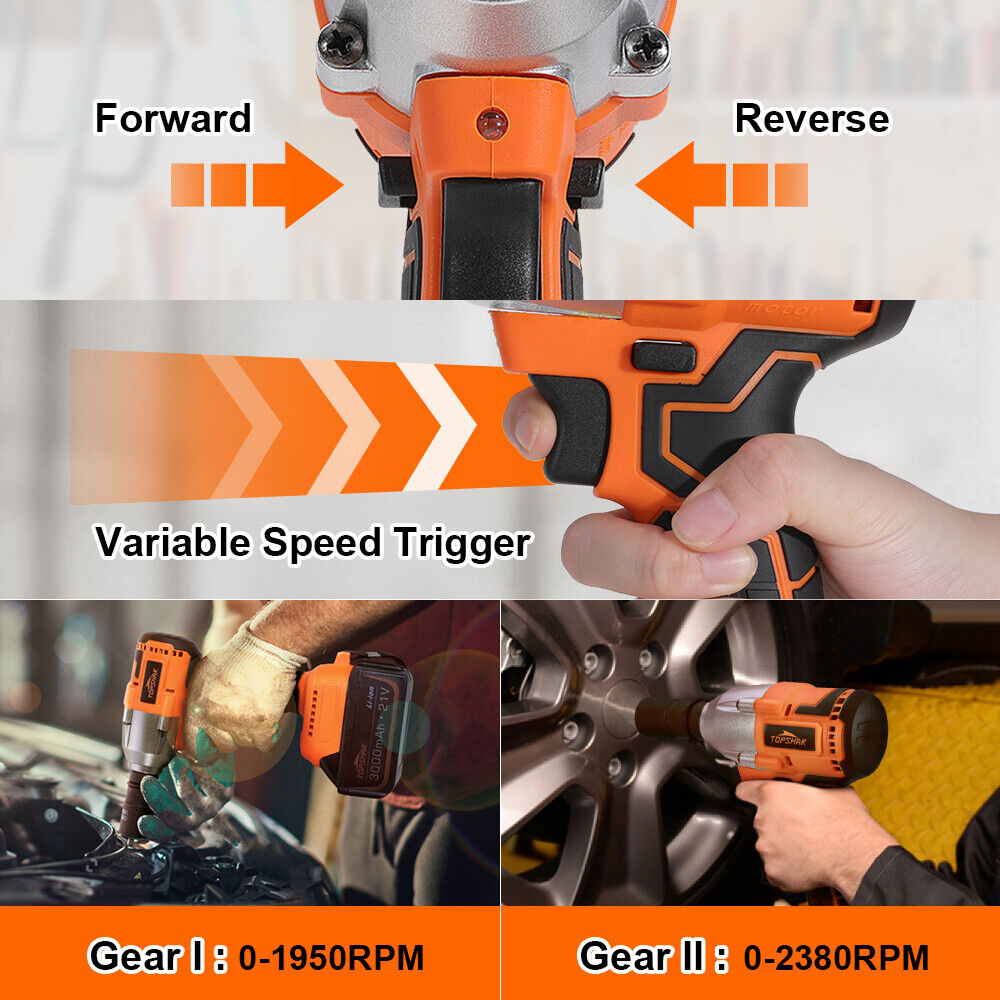 The ideal tool for any manual labor task
The best tool for fixing automobiles, shelving, tires, and construction is this high torque impact wrench. This impact wrench can also be used as a wrench, screwdriver, is, and power drill, saving you time with any challenging task. Every craft person and homeowner needs to have this tool!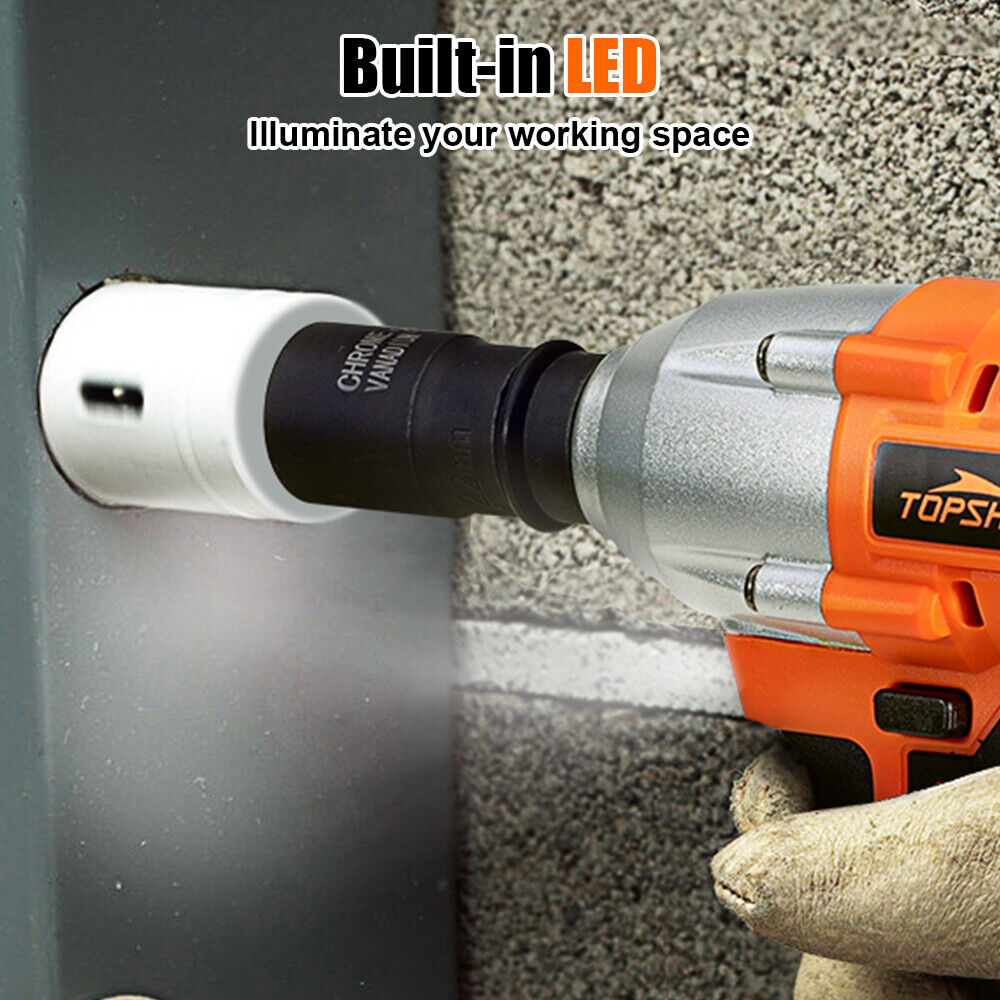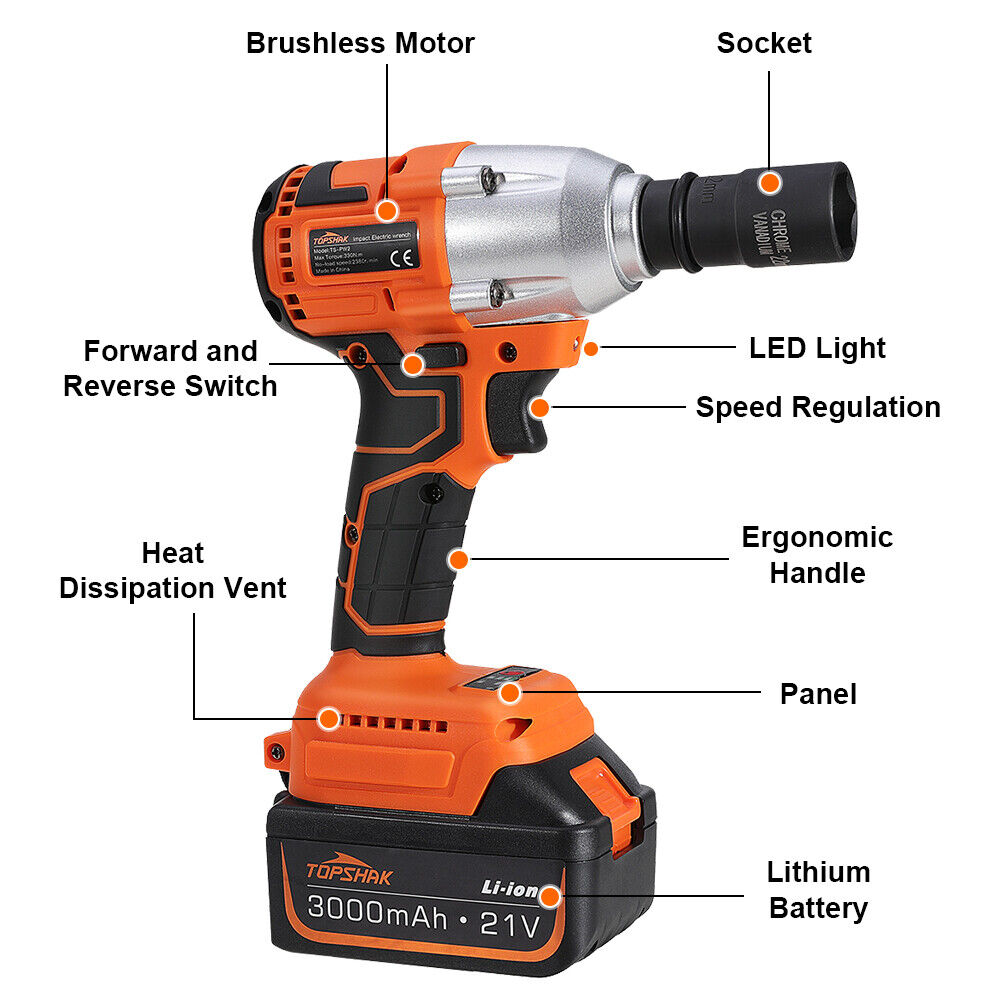 Specifications:
Working Voltage: 21V
No-load Current: 2.6A
Load Current: 21A
Max Speed: 2380r/min
Torque: 330N.m
Impact Frequency: 3000bpm
Battery Capacity: 3000mAh
Charge input: AC 100-240V
Charging time: 1.5h
Max Socket: 22mm(7/8'')
Size(LxH): 19x21cm/7.5×8.3 in
Net Weight: 3.9 Pounds
Package Included:
1x Electric Wrench
3x Impact Socket(17mm, 19mm, 22mm)
1x 2.3A Plug
1x 3000mAh Lithium Ion Battery
1x Packaging Color Box
1x Manual