Description
Dog Wheelchair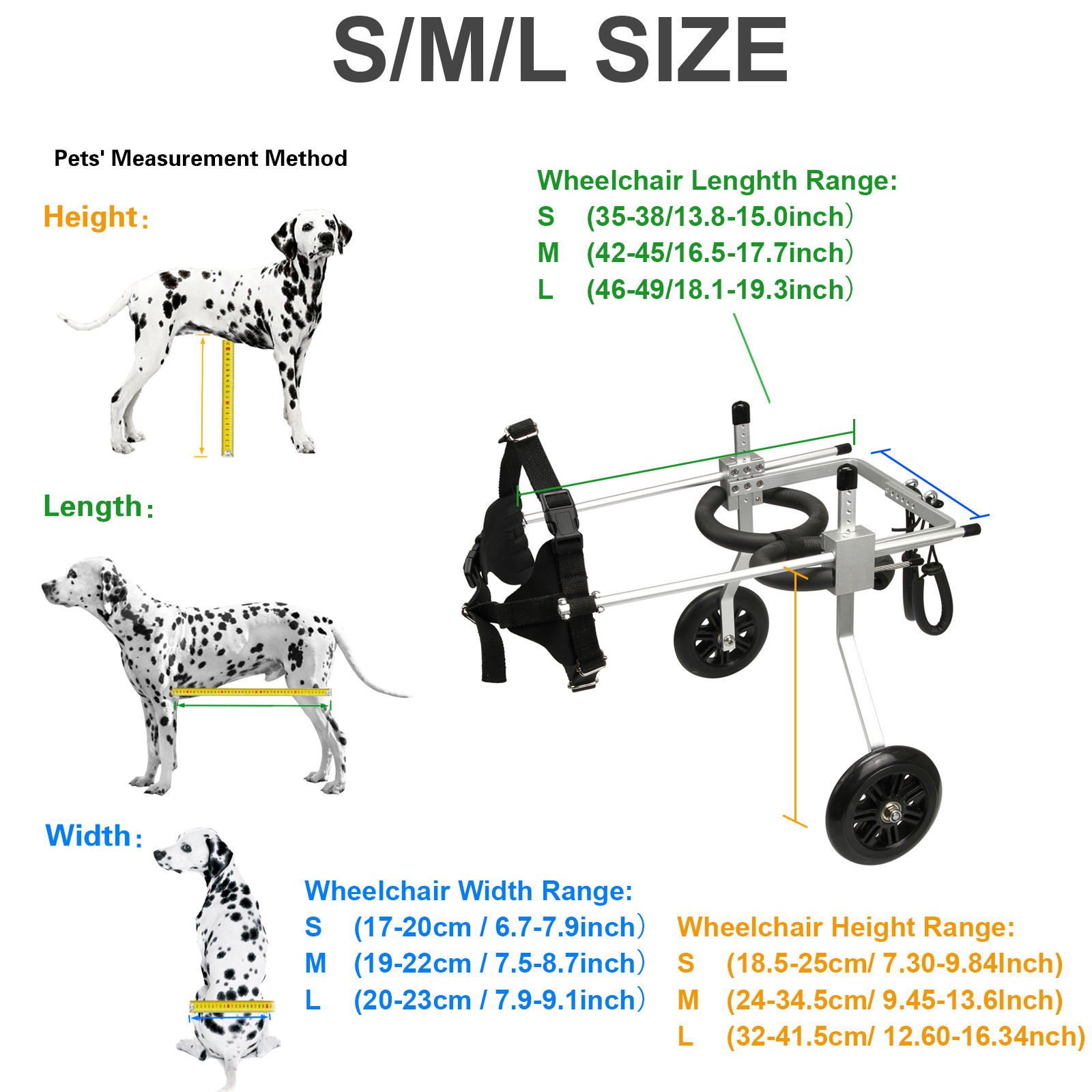 Is your dog in need of some rear leg support in order to walk properly? Our dog wheelchair was created to provide dogs of all sizes a comfortable walking experience.
The wheels for dogs are made of high-quality aluminum and can transport your dog for the entire day. It reduces the amount of stress placed on your dog's rear legs as they recuperate following surgery.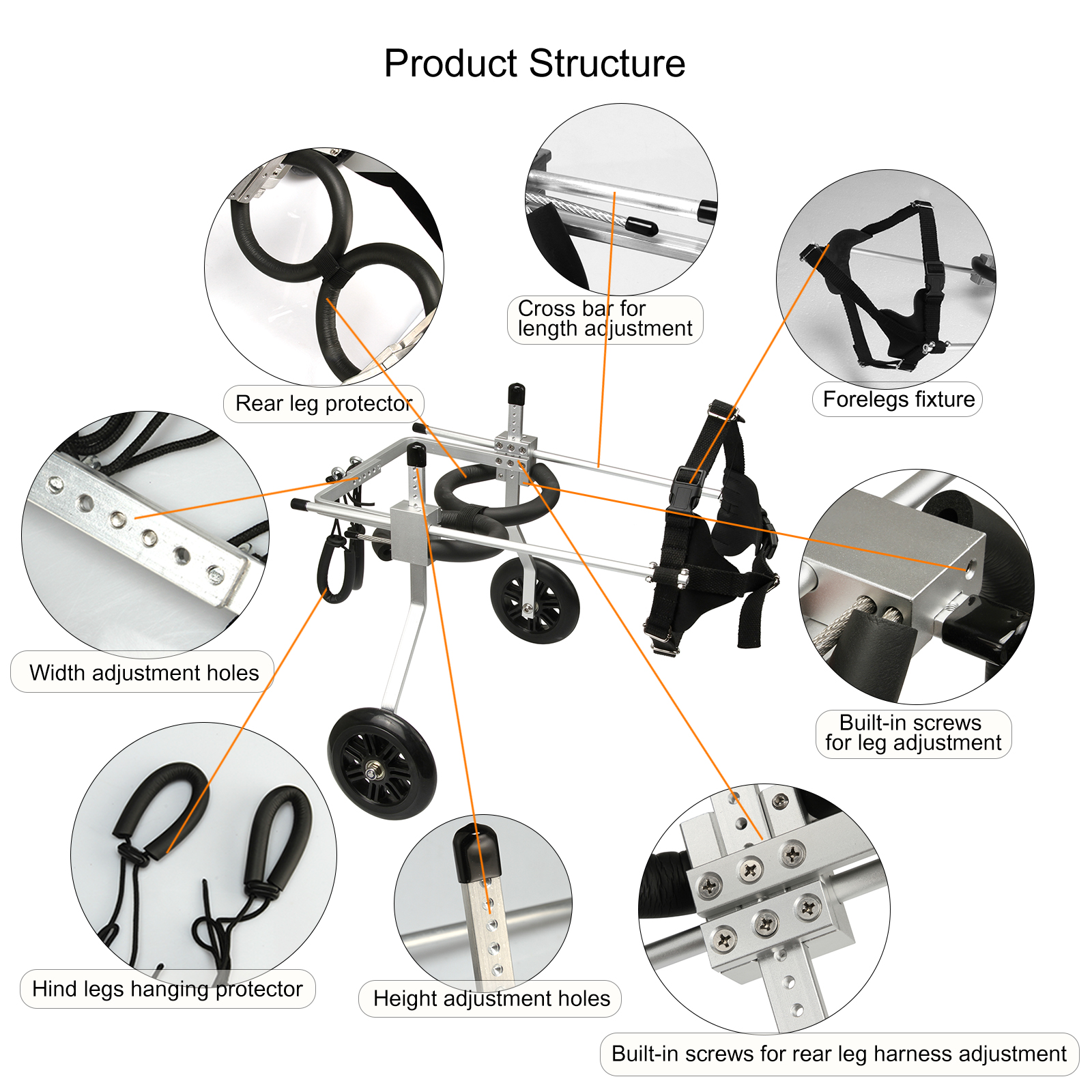 Fitting your dog with a wheelchair for rear legs will offer him or her a fresh chance to start moving about. This way, every time you return home, you'll be greeted by a happy and healthy dog.
Best of all, the dog wheels for rear legs are available in six different sizes, allowing you to discover the ideal fit for your dog. By tying your dog to the dog wheelchair, you can keep him or her active and energetic.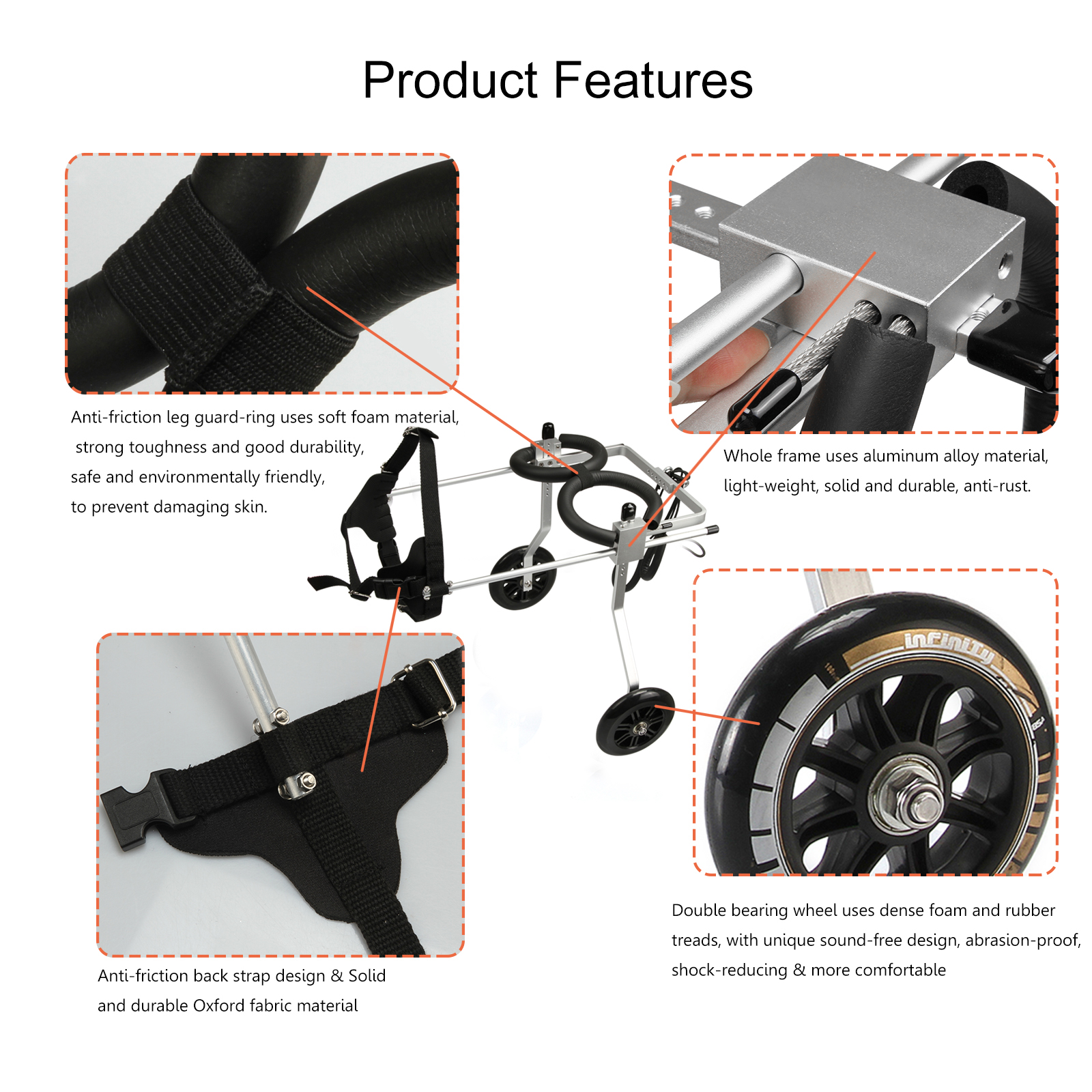 FEATURES:
EASY-ROLLING –Our dog wheels come with two easy-to-roll wheels that will allow your dog to glide effortlessly. This manner, your dog will be able to walk on any surface with ease.
DURABLE – The wheelchair for dogs rear legs is very robust and can survive prolonged usage thanks to its aluminum construction. It will be able to keep your dog's rear legs from collapsing each time he or she wants to walk.
LIGHTWEIGHT –The dog wheels for rear legs have a lightweight structure that will make it easy for your dog to move about. He or she will begin walking with the dog wheelchair and, ultimately, will begin sprinting with it.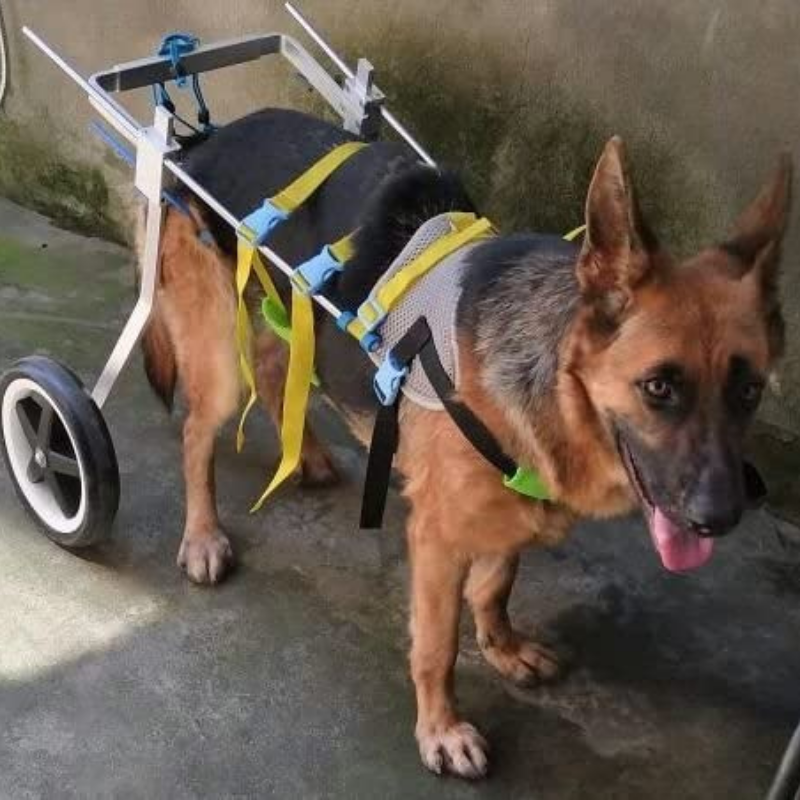 SPECIFICATIONS:
Small Size :
Wheelchair Width Range: (17-20cm / 6.7-7.9inch)
Wheelchair Height Range(18.5-25cm/ 7.30-9.84Inch)
Wheelchair Lenghth Range(35-38/13.8-15.0inch)
Medium Size :
Wheelchair Width Range: (19-22cm / 7.5-8.7inch)
Wheelchair Height Range(24-34.5cm/ 9.45-13.6Inch)
Wheelchair Lenghth Range(42-45/16.5-17.7inch)
Large Size :
Wheelchair Width Range: (20-23cm / 7.9-9.1inch)
Wheelchair Height Range(32-41.5cm/ 12.60-16.34nch)
Wheelchair Lenghth Range(46-49/18.1-19.3inch)
PACKAGE CONTENT: