With the use of our top-notch drywall lift, you can complete professional-level drywall application tasks on your own. The sheetrock lift's practical design gives you complete control and exceptional convenience.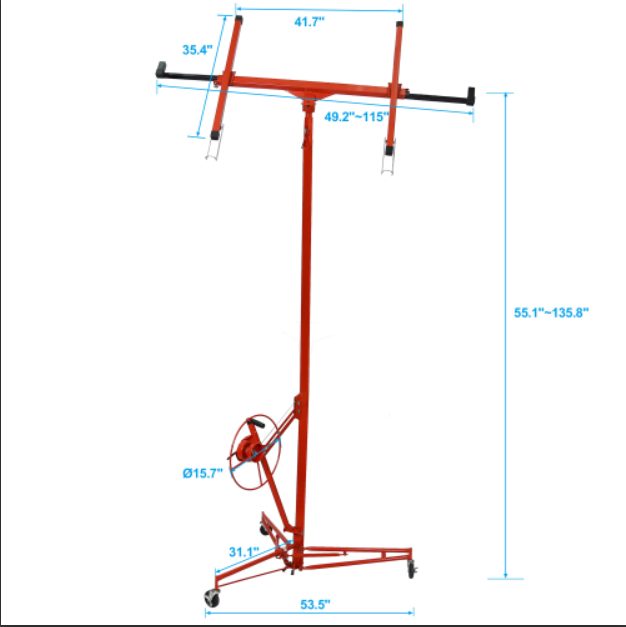 The drywall jack, which has its own platform, enables you to provide stronger support for the drywall itself. You can also have better control over the height and angle that the sheetrock is traveling towards by standing on the drywall hoist's platform.
The sheetrock jack is even better because it can lift sheets up to 11 feet in height. Additionally, the panel lift can support 150 pounds of weight.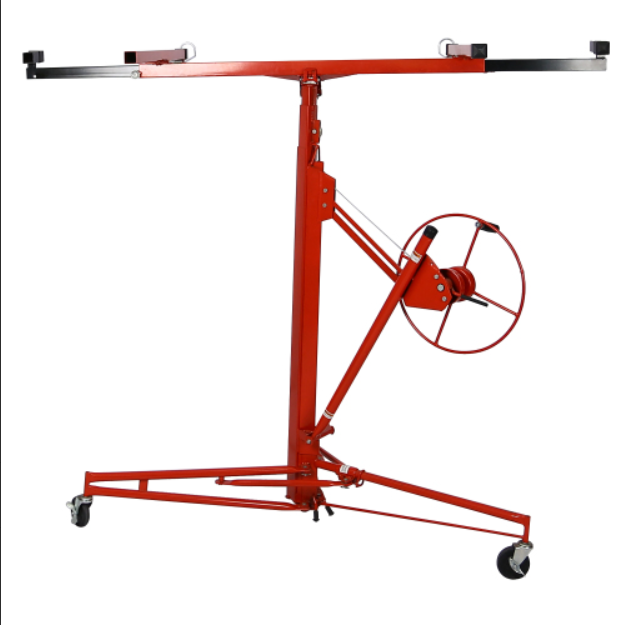 The drywall panel hoist's big caster wheels, which make it easy to move around, are its best feature. Whenever you are building a wall or a ceiling, use the drywall ceiling lift to make a three-person operation manageable for one person.
Heavy-Duty Design – Our heavy-duty drywall lift is designed to handle sheetrock installation tasks for both domestic and commercial settings. This sheetrock lift is built of high-quality, durable materials and is also incredibly dependable.
Incredible Reach The drywall jack, which has a hand-crank lever, can lift sheetrock or drywall up to 11 feet in height. The drywall hoist clamp can be tilted at various angles and sized to fit the drywall.
Large Capacity • The sheetrock jack has a platform and can support up to 150 lbs of weight. This will enable one person to lift the sheetrock to various heights while standing on the panel lift.
SPECIFICATIONS
Color: Red
Material: Solid steel, Heavy-duty construction
Maximum hoist height: 11FT
Loading capacity: Up to 150 LBS
Apply various drywall panels up to 4ft*15.9ft
PACKAGE CONTENT
1x Drywall Panel Lift
1x Manual