Are you looking for a quick and easy alternative to doing it by hand to entirely remove those fish scales? All types of fish can be quickly and efficiently descaled with minimal effort with our unique fish scaler.
With the use of advanced technology and razor-sharp blades, this electric fish scaler removes all fish scales in just one minute! This fish scaler is not only simple to use and operate, but it also operates automatically.
The fish scaler tool's ability to prevent cuts and bruises while also saving the user a ton of time is its strongest feature. With our fish scale remover, you can spend more time savoring the perfectly cooked fish and less time scaling.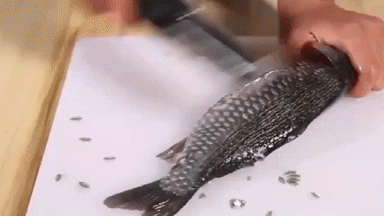 An Ideal Device For Removing Fish Scales Quickly & Effortlessly!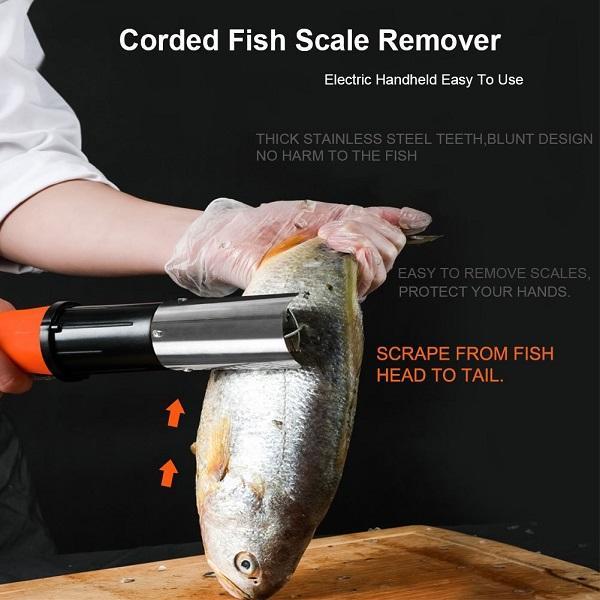 Features:
No more painful fish scaling: The all-copper motor that powers the electric fish scaler features a compact design and robust, powerful torque. It has a switch inside the handle that may be used by both left- and right-handed users to change the motor's direction of rotation.
Fast & Easy without waste scales fish: With the help of this fish scaler, you may descale any size of fish without endangering its skin. Useful for swiftly scaling and removing fish scales at home or in the fish market.
Saftey design: The fish scaler is safe to use and has a rust-free, food-safe steel blade made of eco-friendly material. You can clean the electric fish scaler underwater because it is waterproof.
Clean your fish in half the time: To use, simply push the power button. The handle of the electric fish scaler is pleasant and ergonomic. With no effort, this device speeds up the scaling of fish.
Repeated use: An electrical adapter is included to charge the electric fish scaler. The device's 12V lithium battery allows it to operate for roughly 3–4 hours after being fully charged.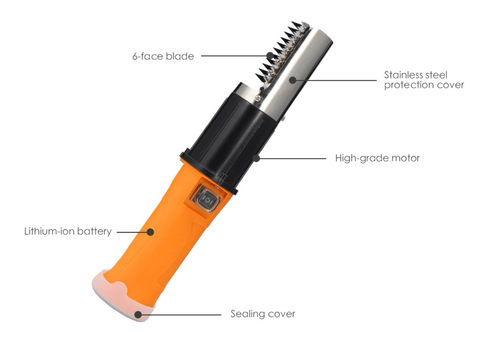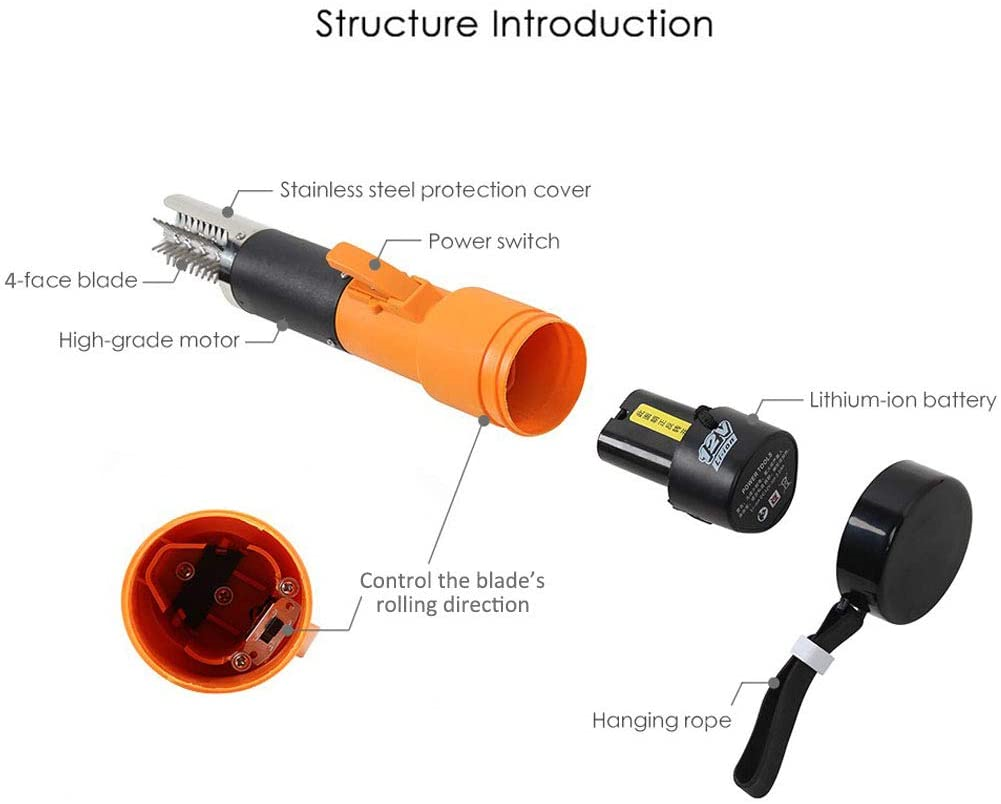 Specifications:
Battery: 12V lithium battery
Charging Time: About 1 hour
Use Time: About 3-4 hours after fully charged
Power: 36W
Motor Speed: 6000 rev/min
Package Includes:
1 x Fish Scaler
1 x Power Adapter