With the aid of our useful plumbing snake, clear clogged sinks, tubs, and toilets. Our premium drain snake, which has a 25-foot snake, can snag and unclog pipes incredibly quickly and conveniently.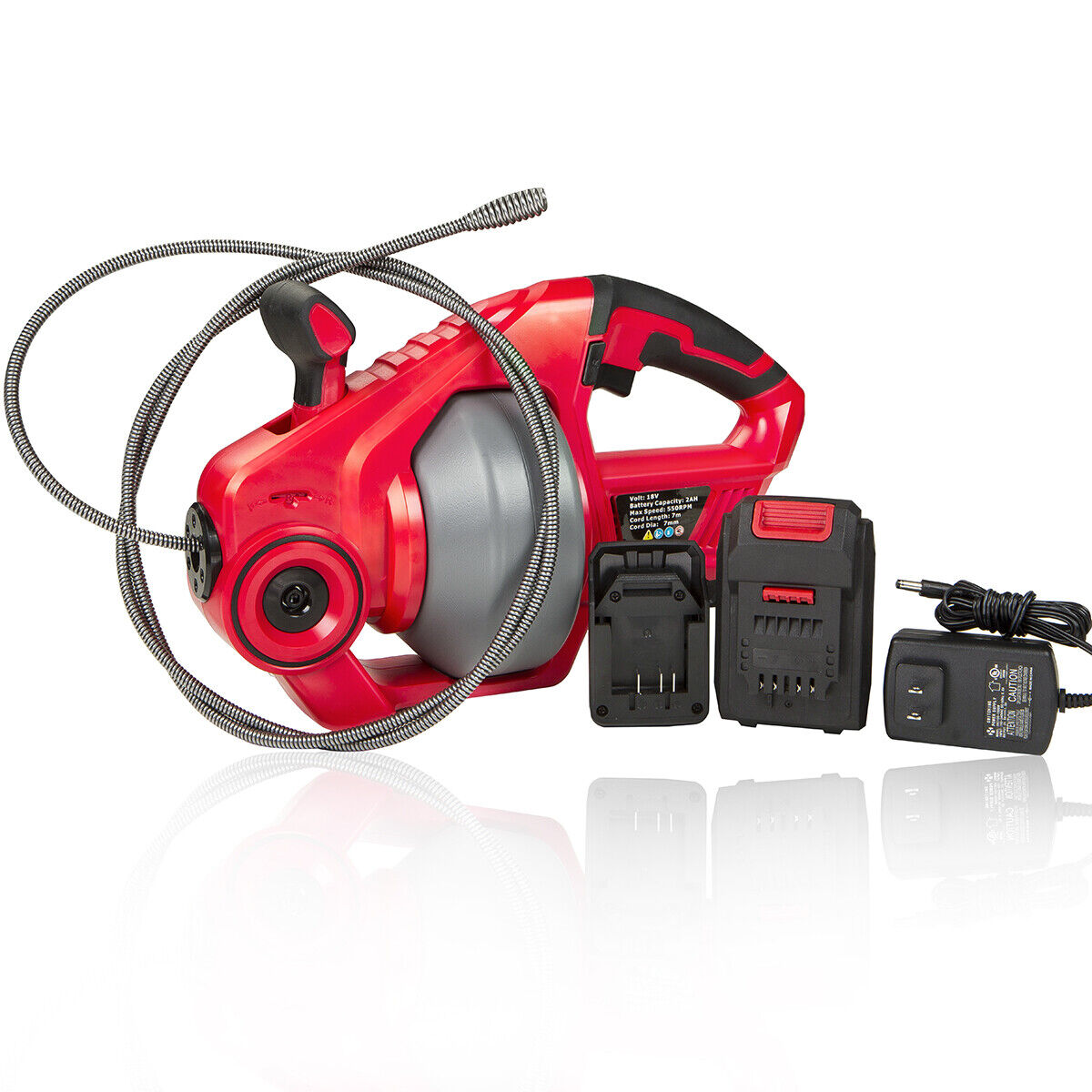 The drain auger's portable form makes moving it around the work area much simpler. Even the handy trigger that swiftly feeds the snake down the drain is included with this pipe snake.
The plumbing auger's cordless nature also makes it ideal for use in a variety of settings. Hair, grime, and other sorts of material are easily removed by the sink snake, ensuring that the waterflow is unhindered and uninterrupted.
The shower drain snake is a practical instrument that is helpful for every environment, and that is what makes it the best of all.
With the use of the toilet drain snake, keep your drains and pipes spotless.
Features:
Effective Unclogging: If you have a bathtub drain snake on hand, you won't need to hire a plumber. With the help of our powerful kitchen sink snake, you can unclog your own pipes and drains!
The pipe auger's ergonomic design includes a textured handle that makes it simple to hold and operate. The power drain auger's lightweight design also makes it comfortable on your arms and back.
Long Reach: The sink auger has a 25-foot snake with thick spiral wire at the head that can readily capture all kinds of waste. By doing this, every time you insert the electric plumbing snake into a pipe or drain, debris will be successfully removed.
Specifications:
Color: Red/Black
Suitable Pipe Diameter: 3/4-inch to 2-inch(19-50mm)
Function: Forward and Revere Rotation
Battery Type: 18v Lithium-ion
Winding Drum: Yes
Speed: Variable Speed Trigger
Cable Diameter: 1/4″
Cable Length: 25ft
Package Content:
Cordless Drain Auger
Lithium-lon Battery
Charger
Manual