Description
The powerful thermal convection used by this finest boot drier to dry and warm your shoes regulates the temperature between 113 and 156 degrees Fahrenheit, which is the ideal drying temperature. It has a safe and effective drying process. Your desire for speedy drying will be met, and your favorite shoes will last longer as a result.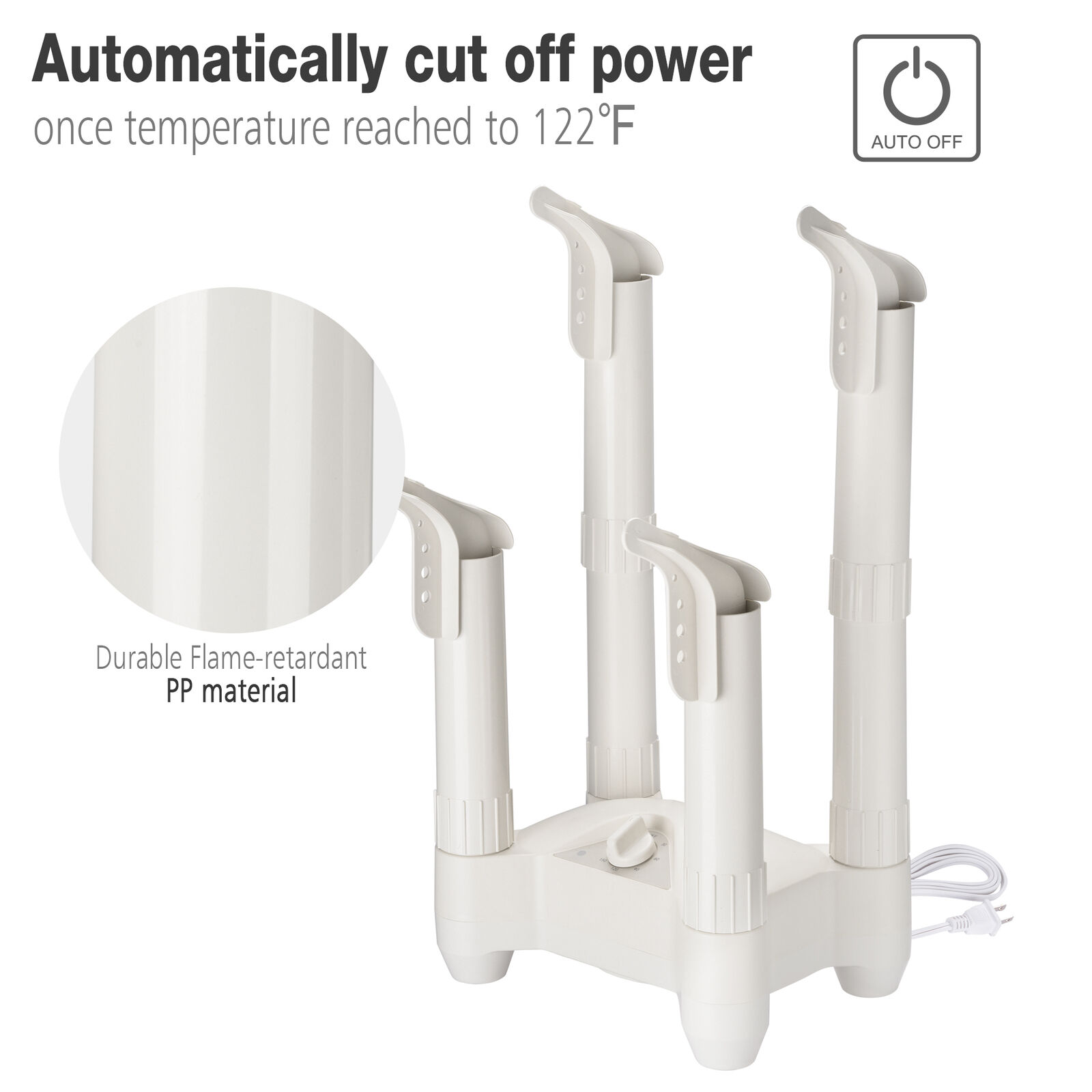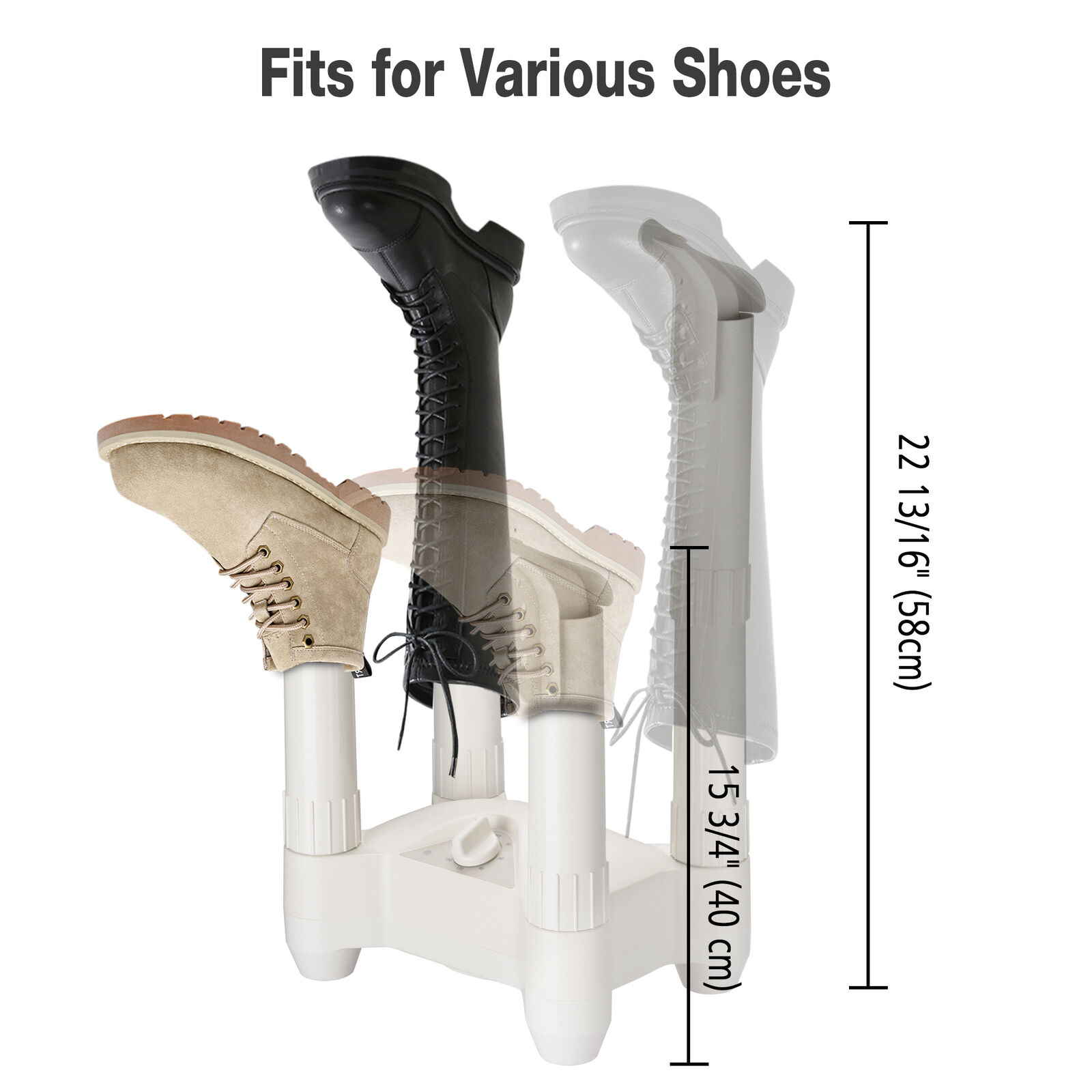 The best aspect is that all types of footwear may be dried using our best sneaker drier. It can effectively dry your hiking boots, ski boots, rain boots, jogging shoes, and more. The four freely retractable drying pipes may accommodate shoes of any height and are sturdy enough to do so. You can also dry and warm up any gloves, stockings, or caps before using them.
FUNCTIONAL TIMER – This shoe drier has a quality timer that lets you customize the operating period from 30 to 180 minutes based on the type of shoes you are drying. You can do anything else you want to do while dialing the switch, which is more convenient and frees up your hands.
QUICK AND EASY INSTALLATION – The portable boot drier is incredibly simple to construct in just a few simple steps without the use of any equipment when following the provided thorough instructions. Additionally, thanks to its removable form and 3.3 Ib weight, storing and transportation are made simple.
Specifications:
Overall Dimension(LxWxH): 12 3/16″ x 11 5/8″ x 22 13/16″ (31 x 29.5 x 58 cm)
Air Tube Dimension(DiaxH): 2 1/4″ x 8 11/16″ (5.7 x 22 cm)
Height with 1 Tube: 15 3/4″ (40 cm)
Power Cord Length: 65 3/4″ (167 cm)
Heating Temperature Range: 108 to 113℉ (42.4 to 45℃)
Input: 120V/ 2.1A/ 60Hz
Power: 290W
Net Weight: 3.3 Lbs (1.5 kg)
Package Contents:
1x Shoe Dryer
6x Air Tubes
4x Shoe Brackets
1x Manual