Description
Do you like taking warm showers and require a tankless water heater to enable you to do so regularly? You can take a warm shower whenever you need one thanks to our electric tankless water heater.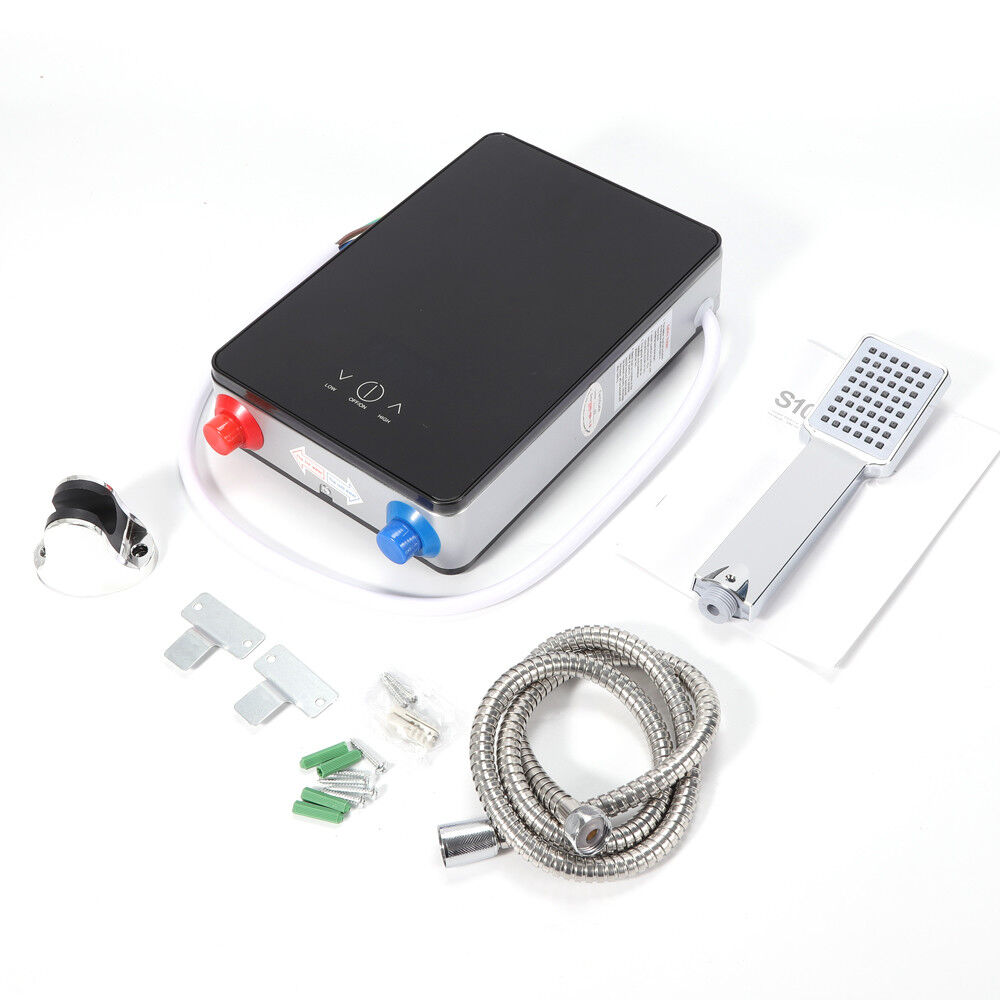 The fast water heater has a stainless steel heating pipe, so it will keep working well even when exposed to water all the time. This indicates that the steel heating pipe won't rust and won't have an impact on the quality of the water you use to take a shower.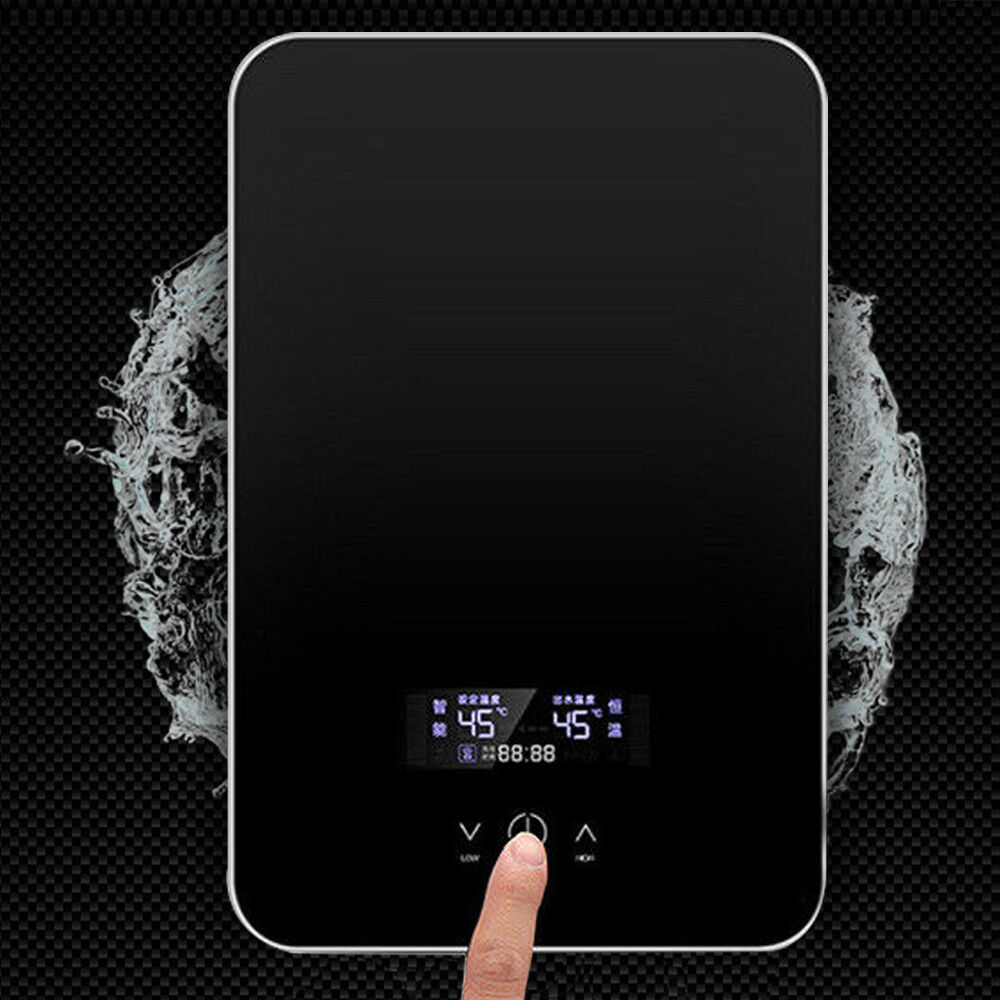 You can program the precise desired water temperature and make quick adjustments on an LCD Panel, which will optimize energy use.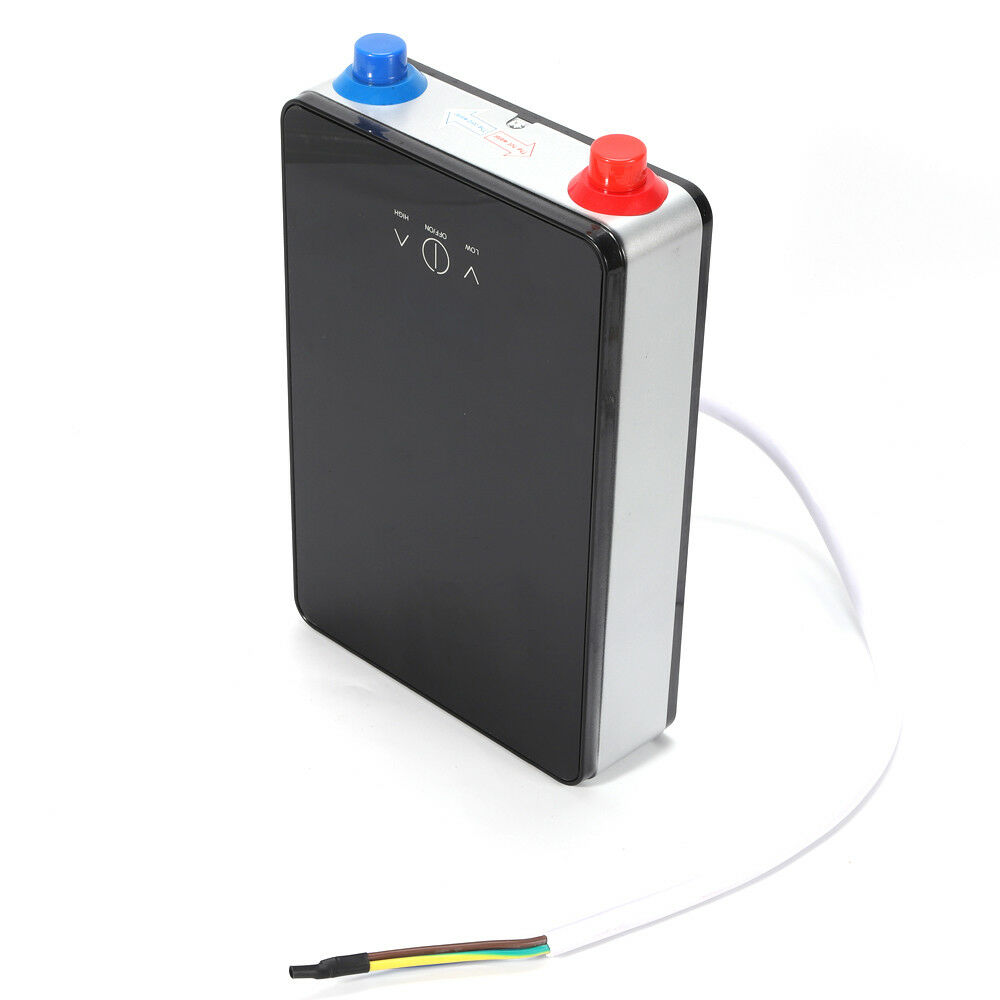 Warm Advice:
1. A ground electrode must be fitted on the water heater.
2. Water must be connected before turning on the power.
3. When there is no water, or it is frozen, it is prohibited to heat the water heater.
4. To prevent scorching, test the water temperature with your hand before using.
Specifications:
– Color: black
– Heating Material: Stainless steel heating cup
– Voltage: 220V/ 50Hz
– Power: 6500W
– Waterproof Grade: IPX4
– Inlet Mode: Underwater Inlet
– Temperature: 30-55℃ (water flow adjustable)
– Size: Approx. 29.5*18.5*6.5cm/ 11.61*7.28*2.56″
– Water Heater Lift: Unlimited
– Support Thermostat: Yes
– Style: Vertical
– The Highest Temperature: 55 ℃
– Over-Temperature Protection: Yes, when over-temperature automatic power-off
Package Included:
– 1 x Electric Tankless Water Heater
– 1 x Shower Nozzle
– 1 x Outlet Pipe
– 1 x Set of Accessaries
– 1 x English User Manual