Did you know that the ideal environment for hazardous germs to live in is created by towels? Sterilize your towels in the towel warmer to avoid bacterial growth and its consequences on your health.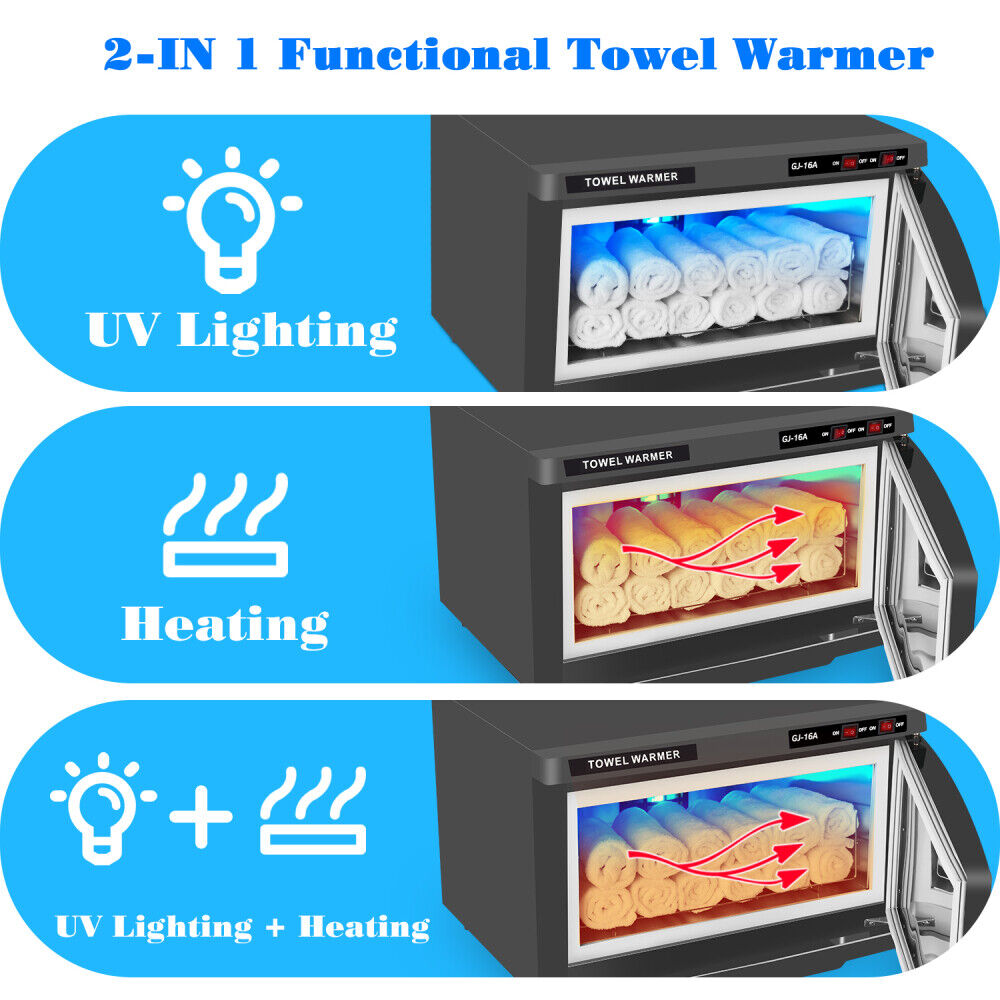 The towel heater keeps your towels warm and comfortable in addition to sterilizing them. In this manner, you'll be able to maintain your comfort and calm whenever you reach for a towel from the towel drier!
The electric towel warmer will keep a constant temperature thanks to its microcomputer temperature control, preventing it from overheating. The spa towel warmer will be an effective piece of equipment to have in any setting thanks to the temperature control capability.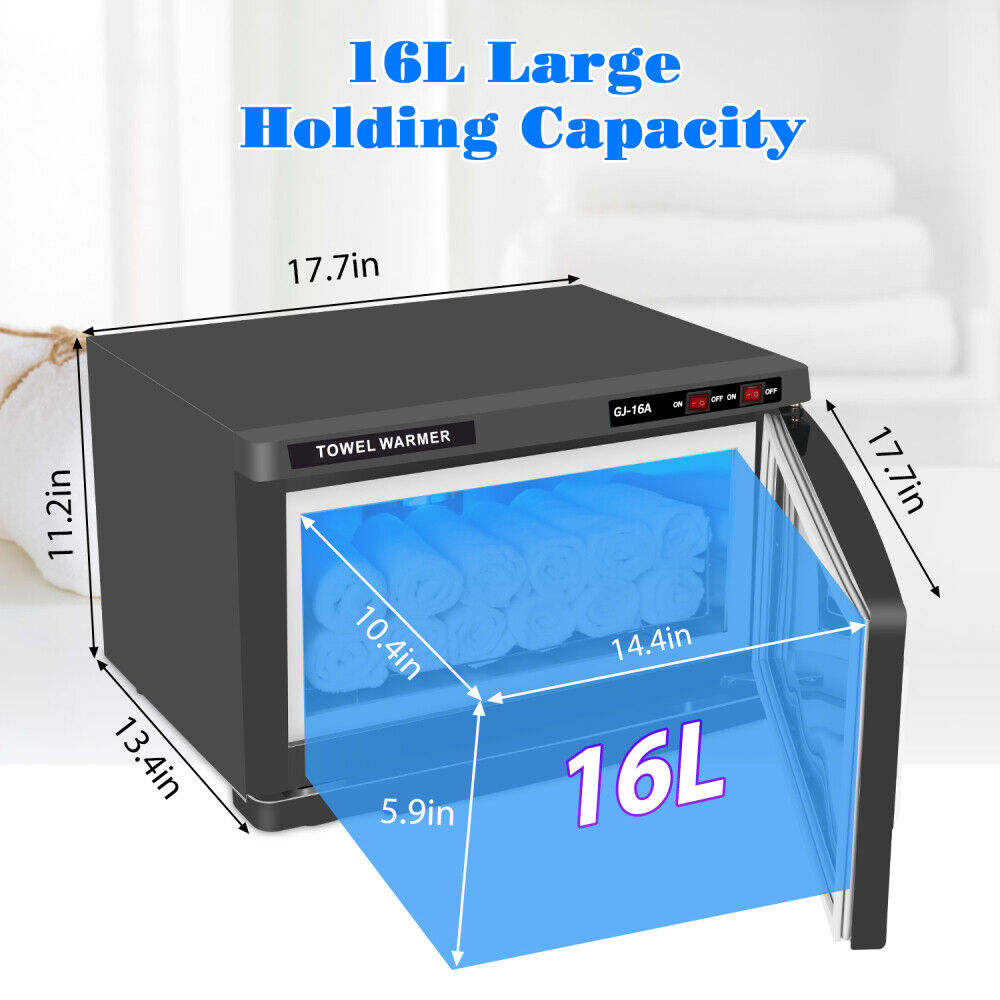 In order to prevent the towels from becoming too damp, the bathroom towel warmer is most vital. Anytime you want to unwind, grab a warm towel from the outside towel warmer and drape it over your face.
BIG CAPACITY – At over 17 inches tall, the towel warmer has the ability to hold between 30 and 40 face towels at once. With the aid of our superior towel warmer, you'll never run out of warm towels.
BUILT-IN UV LIGHT – The towel dryer has an integrated UV light that offers speedy and continuous sterilizing. You won't need to take any further actions in this manner to guarantee that the towels are sterile.
DURABLE – The stainless steel interior of the electric towel warmer allows it to withstand prolonged exposure to dampness. Due to its durable steel construction, it will serve you for many years.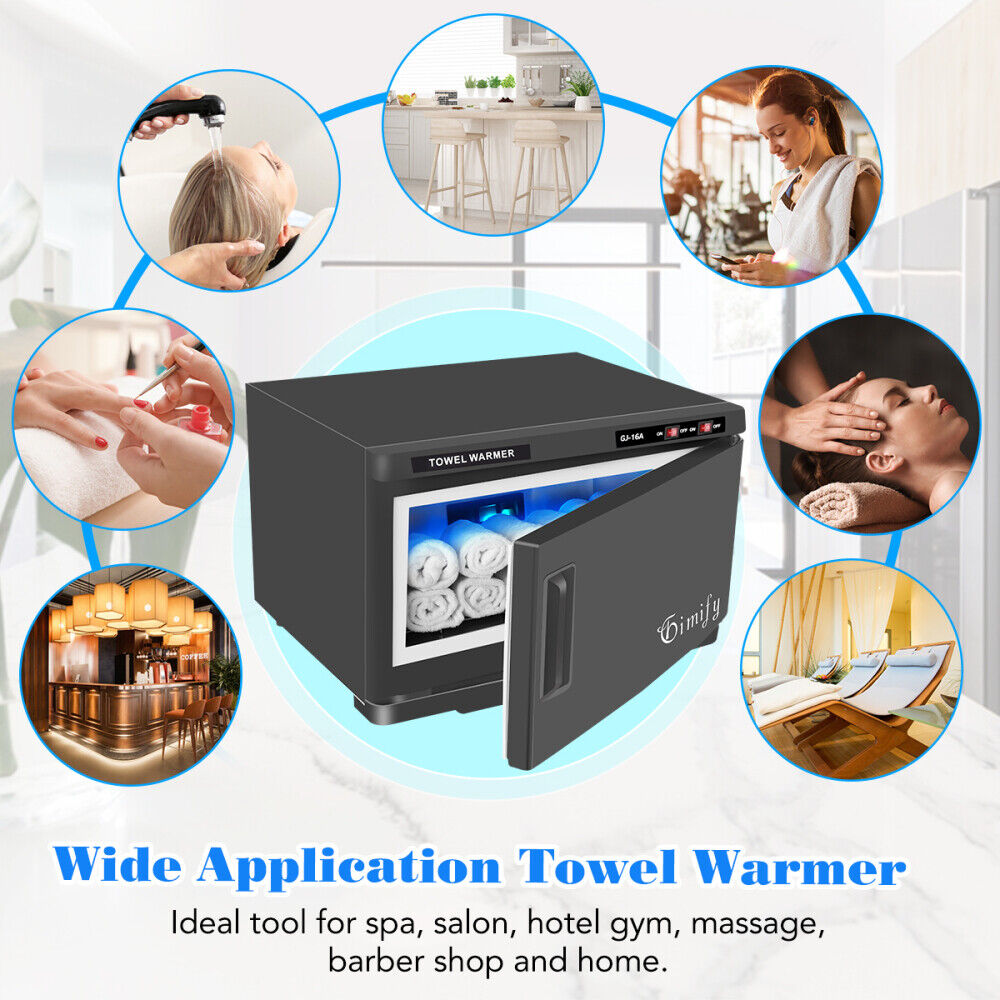 SPECIFICATIONS
Material: ABS Shell & Stainless Steel Inner
Color: White
Dimensions: (17.72 x 13.58 x 12.01)" (L x W x H)
Weight: 10.89 bs
Capacity: 4.2 gal
UV Lamp: 6W
Machine Power: 200W
Voltage/ Frequency: 110v/ 50Hz
Temperature Range: 70+10 degrees
Sterilizer Time: >15min
Capacity: Approximately 30-40Pcs of regular-sized facial
towels
PACKAGE CONTENT
1 x Spa towel warmer
1 x English User Manual