Planning your upcoming woodworking project? With the help of our portable Electric Wood Router, you can now efficiently and precisely carve and craft wood.
Utilize this portable wood router to carve and sculpt wood with the highest level of accuracy and effectiveness. It's ideal for helping you with a variety of woodworking projects so that you can easily do things like grooving, veining, edging, and smoothing.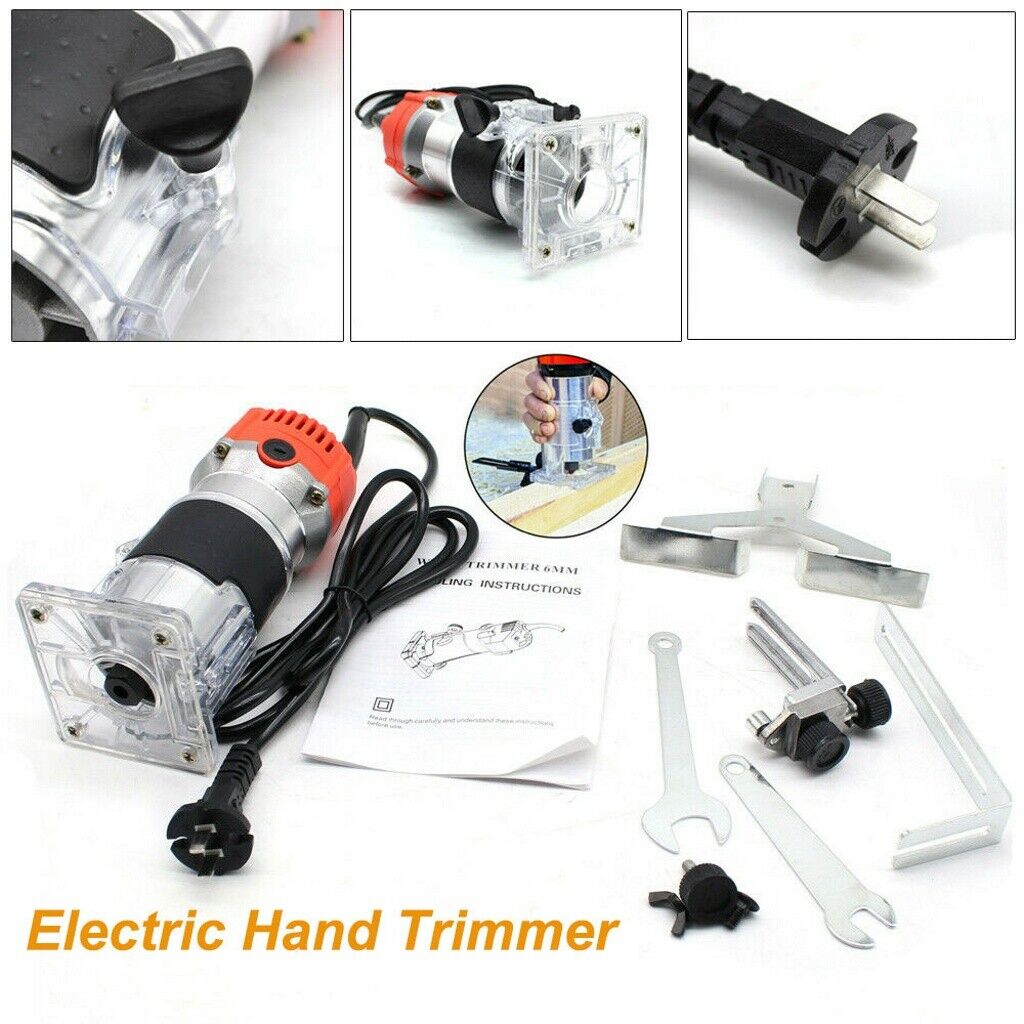 This little wood router is strong enough to hollow out beautiful moldings, carve intricate patterns, and groove ornate edges in any of your woodworking projects. This router tool, which spins at 30,000 rpm, will help you save time and money. The motor has Constant Response circuitry to sustain speed under load, a variable-speed control, and soft-start. Our wood router is a need for any woodworking lovers and will last you for a very long time.
Features:
All-In-One: When used in conjunction with the various attachment heads for hollowing out or trimming wood in a variety of forms, sizes, and depths, this hand router will expand your creative options. This will effectively serve your most complex work and improve its overall functionality.
Safe: The base of the wood router is made of a sturdy, transparent material that keeps wood chips and dust from flying into the air and endangering your eyes. This base also allows you to see the process. In order to dissipate the heat that builds up inside it after a few hours of use, a specific air vent is placed near the motor in the top of the device.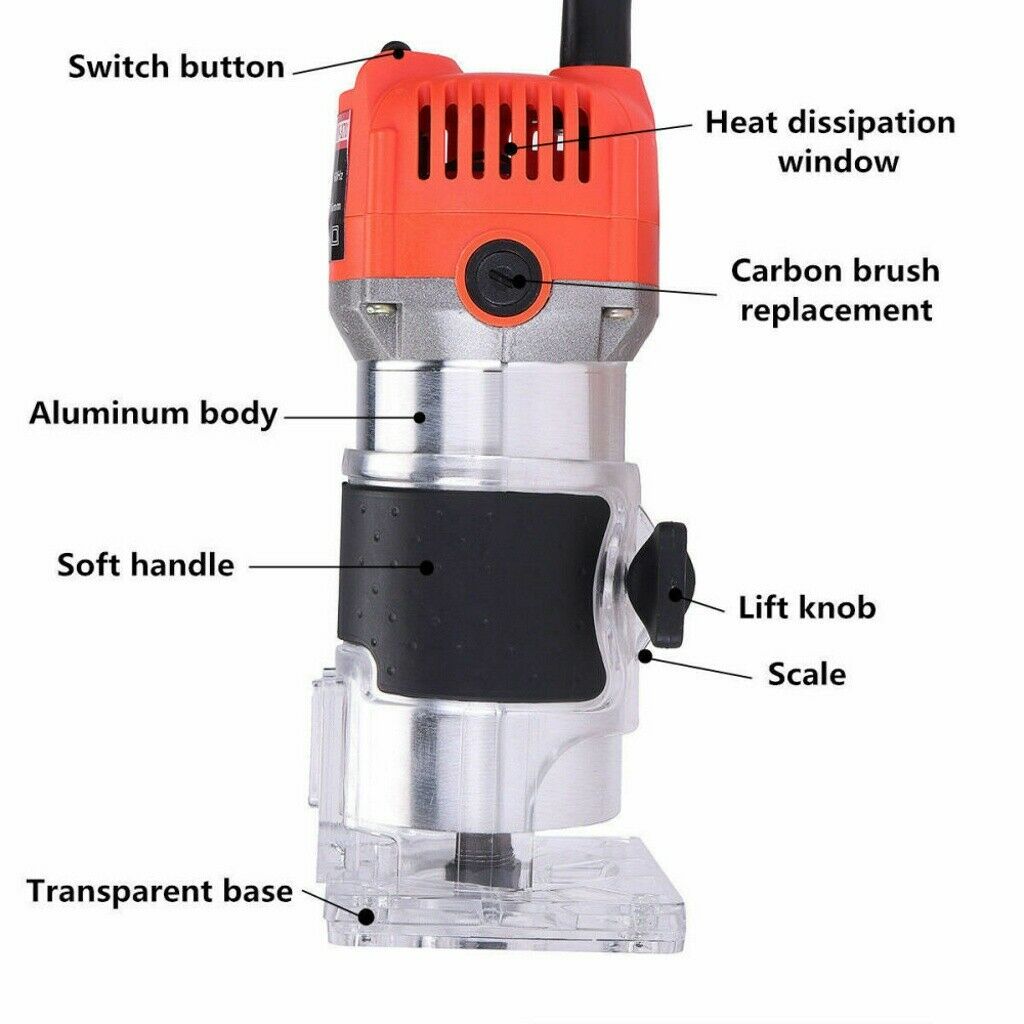 Saves Time and Effort: This router machine does away with the necessity for manual measurements when dealing with wood, which frequently results in mistakes and material waste. You will need to spend half as much time as previously because there will be fewer second chances.
The non-slip, easy-grip, soft handle on the electric wood router tool is designed ergonomically to maximize user comfort. The carbon brush that transfers electricity via the wires to the motor is positioned on the side, making it simpler for you to change it without having to open up the entire machine. The height of the base may be modified using the lifting tool.
Premium Material: This wood trim router is made from the highest grade Aluminum Alloy and premium grade ABS. It is incredibly sturdy and will help you with your daily crafting needs. Both professionals and novices alike trust it because of its ergonomic design, which guarantees a long service life.