Description
Produce high-quality video with a dependable smart stabilizing tool like the 360° Auto Face Tracking Gimbal Stabilizer Tripod, which will help both professional and amateur video creators with their creativity and endless ideas for high-quality content creation in line with current trends.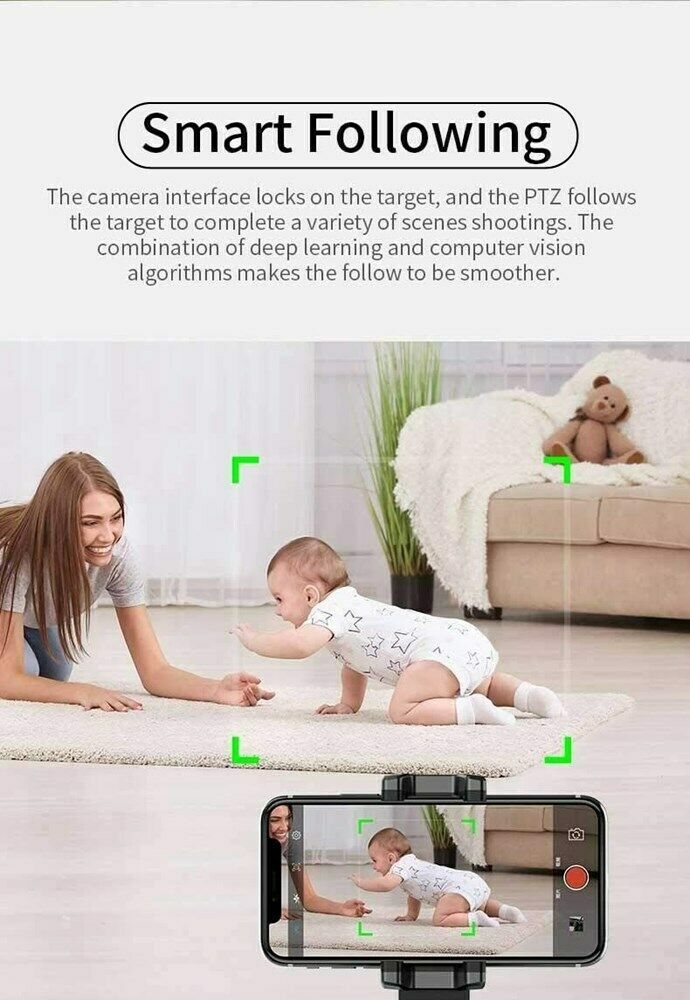 Features:
SMART TRACKING – Designed with intelligent three-layered optical lenses that enable 360° rotational face, body, and object tracking, capturing subjects in motion at a speed of 40° per second, ranging 1 meter above in the distance beneath the 100° field view perimeter, and covering an infinite number of creative ideas and possibilities for video creation.
TRAVEL FRIENDLY – Weighing only 200 grams, it has a lightweight design that is ideal for backpacking and touring. With a 2200mAh rechargeable lithium battery, it can be used for up to 8 hours, enabling stable travel and daring vlogs.
HIGH-QUALITY MATERIAL – Made of premium PVC material in white, black, and pink with a matte finish. Additionally, the phone clip has a superior silicone protection pad to keep handheld devices safe.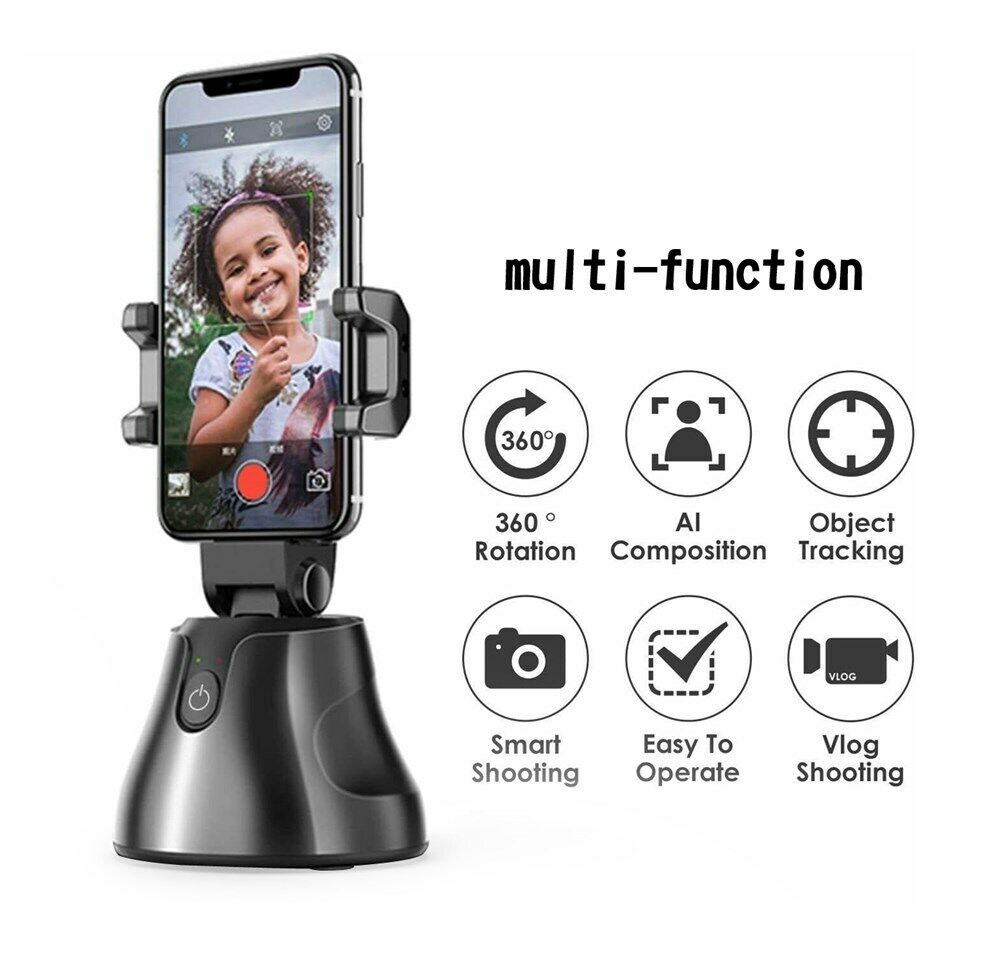 USER-FRIENDLY – It is made to let both professional and amateur content creators feel at ease and comfortable. Users may produce and enjoy high-quality images and videos hands-free without having to download any cumbersome or time-consuming programs.
MULTI-FUNCTIONAL – It can be used for a variety of content and exhibition ideas, including those related to fitness, lifestyle, entertainment, education, beauty, fashion, travel, adventure vlogging, live video, skits, short films, and many other topics.