Help elderly or disabled family members move around with ease. The wheelchair has an aluminum frame and offers users the constant support they require.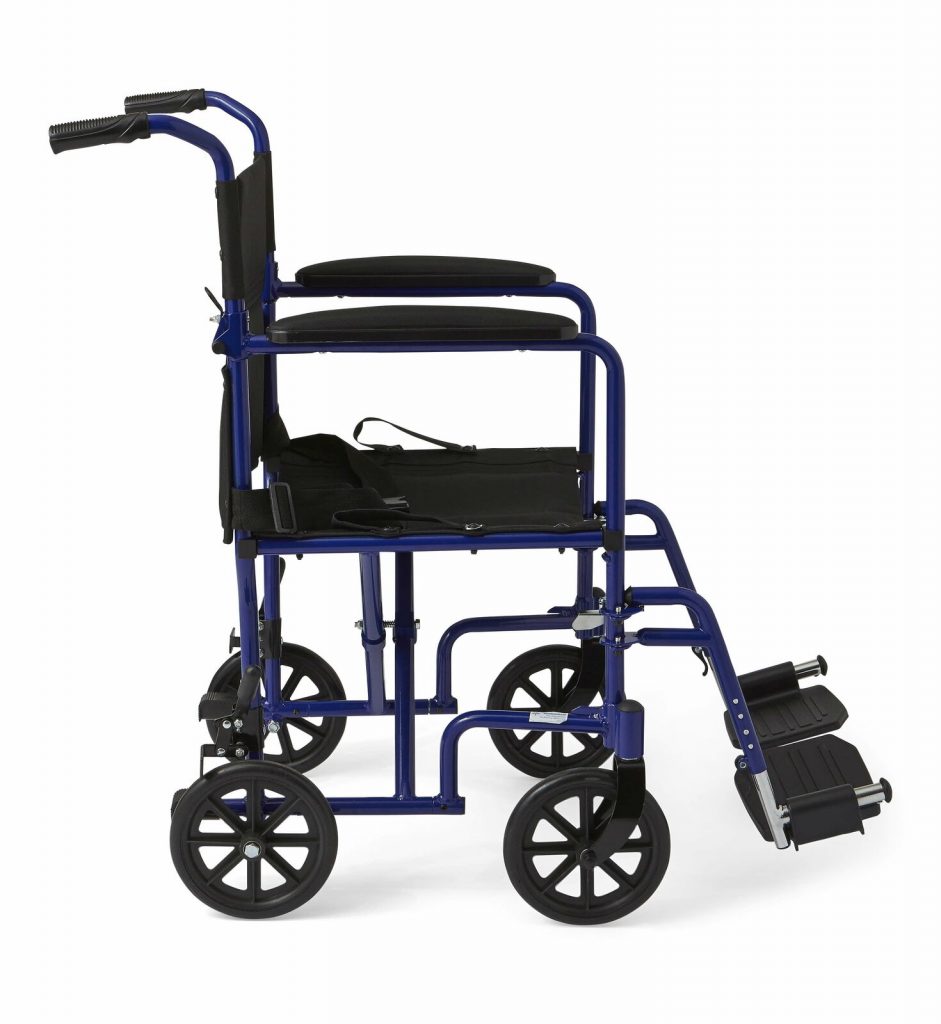 The lightweight wheelchair's wide, roomy seat makes it comfortable to sit on for extended periods of time. Additionally, the portable wheelchair's seat is quite flexible and fits to the user's body for enhanced security.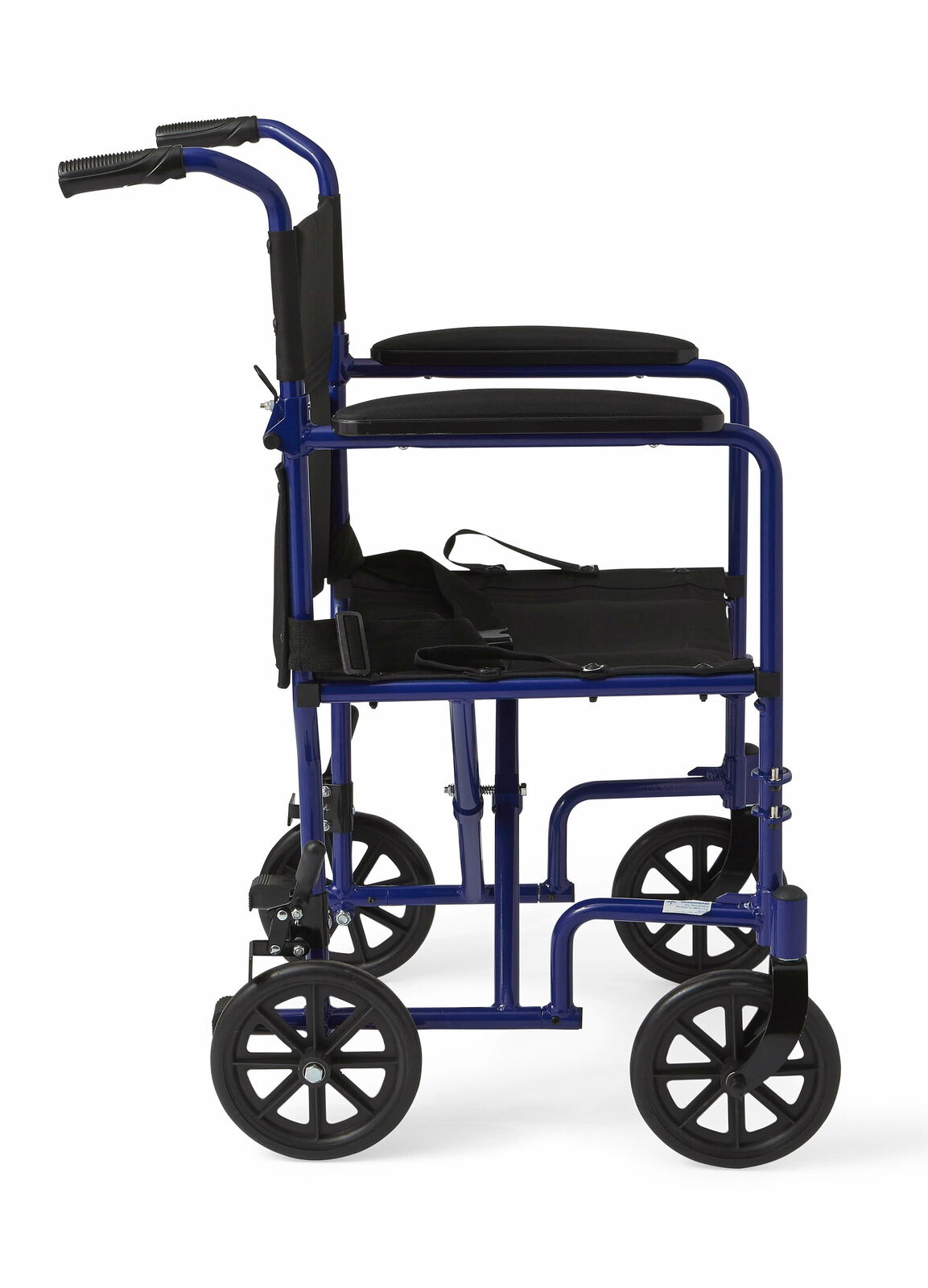 The user of our manual wheelchair is secured with strong straps that loop around their waist to avoid injury from slipping out. Additionally, it has four sturdy wheels that glide well over any surface for easy portability. The folding wheelchair's heavy-duty rear locks, which aid users in remaining in place when necessary, are its most crucial feature. The lightweight wheelchair's foldable design makes it quick and simple for you to store or pack away within minutes.

Features and Benefits:
Arm Rests Flip up for Sitting at a Table Swing-Away Footrests Push Button Rear Wheel Release Removable Footrests Folding Back Rest Help elderly or disabled family members move around with ease. The wheelchair has an aluminum frame and offers users the constant support they require. Will Fit in Most Car Trunks
SPECIFICATIONS
Seat to floor height: 19″ Overall height: 40″ Overall width: 22.2″ open; 9.25″ closed. Seat width: 19″ Seat depth: 18″ Seat back height: 19″ Caster wheel size: 8″ Weighs only 19 lbs. Weight capacity: 300 lbs