Description
Your golf equipment can be completely organized in an appealing and orderly manner with the help of this storage rack. The most crucial aspect of a great storage rack for sporting goods is that it won't hurt you or your favorite sporting goods, let alone your beloved sporting goods. Do you consider how challenging the assembly will be? Convenient and rapid installation, it just takes 15 minutes.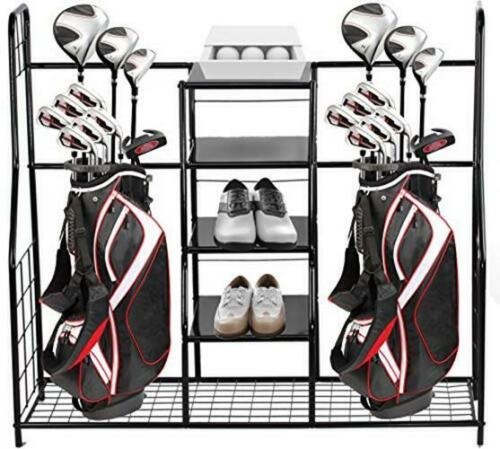 Golf bag holder Steel is used to make the golf organizer.
Four shelves are provided for storing your golf supplies.
Created to accommodate two golf bags
The organizer is simple to put together in a garage or home.
Dimensions: 16 inches deep, 36 inches high, and 39 inches broad.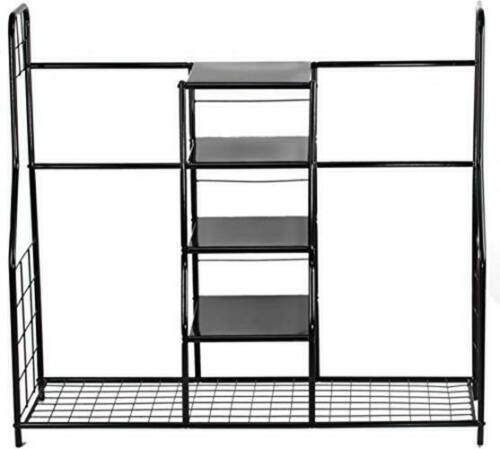 Product Description
This home or garage organizer is constructed of sturdy steel and features 4 shelves to store your golf accessories. Holds two golf bags. Easy to assemble. Assembled rack dimensions are 39″ W x 36″ H x 16″ D