Are you looking for a drywall mixer that can mix a variety of mid-viscosity liquids? Our Portable Drywall Mortar Mixer Drill Cement features a built-in 2400w robust copper motor with a high-efficiency vent system that offers constant power output and protects the motor from burnout, making it safer and more durable.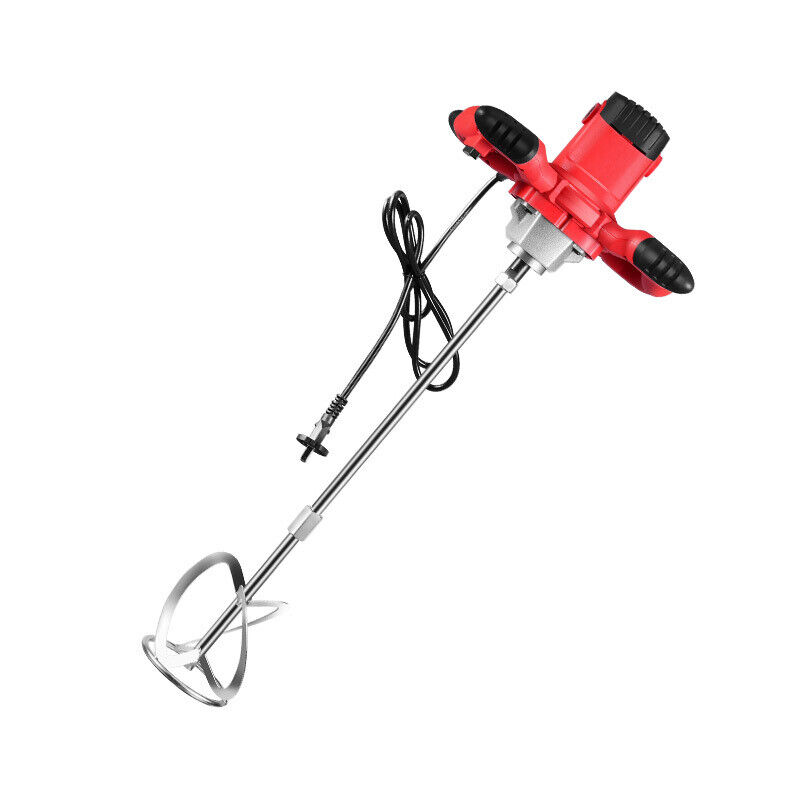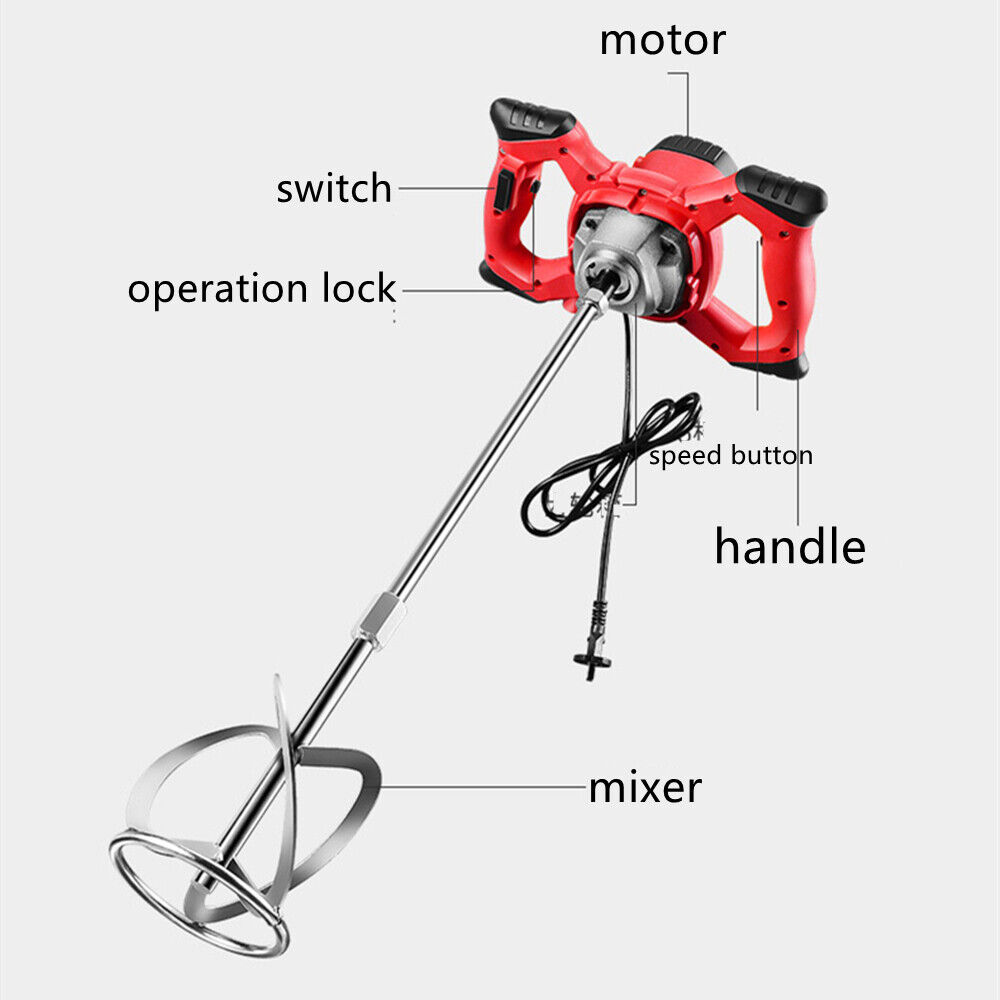 This grout mixer is made with high-quality, lightweight components and a carbon steel mixing rod. It may be used to mix products such as oil paint, cement, feed, resins, printing ink, thin-set mortar, plaster, and cementitious adhesives.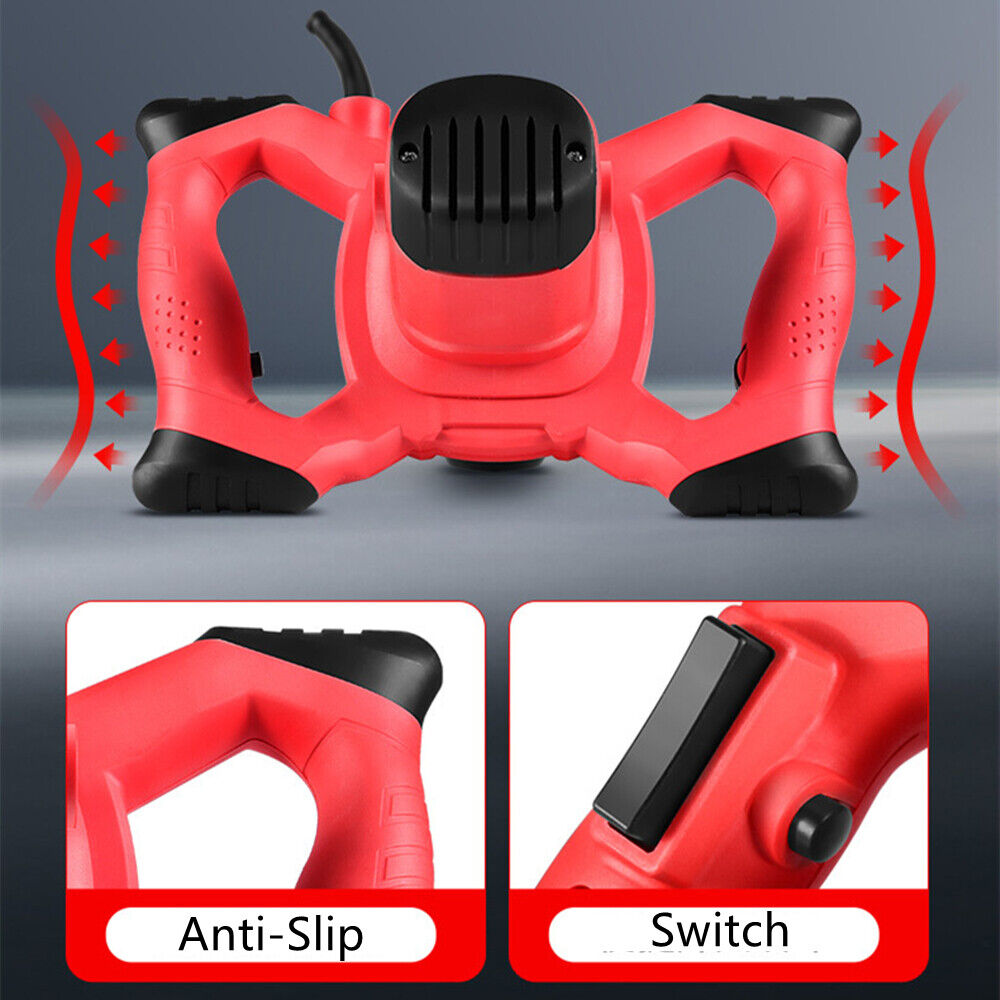 DUAL-PADDLE DESIGN – With a strong 2400W motor and a dual paddle fashioned like a screw, the machine mixes thoroughly and effectively, saving you a ton of time and preventing mortar from spraying all over the place. The cement mixer will shut off immediately if it becomes too hot.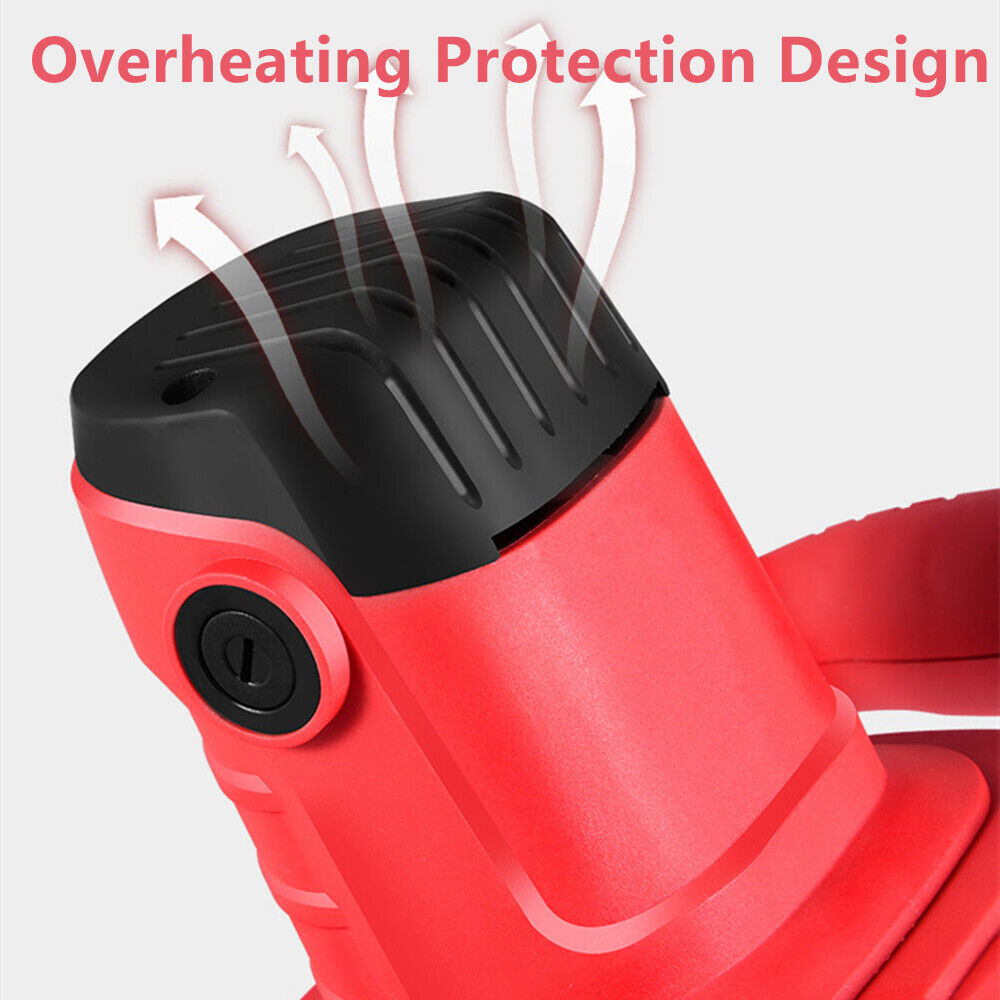 SPEED ADJUSTMENT – Each has a 6-speed progressive switch  ( 1, 2, 3, 4, 5, 6) and a 2-speed gearbox (high and low); Depending on how sticky the material is, you can choose different speeds; the high gear operates between 380 and 850 RMP, while the low gear operates between 240 and 500 RMP.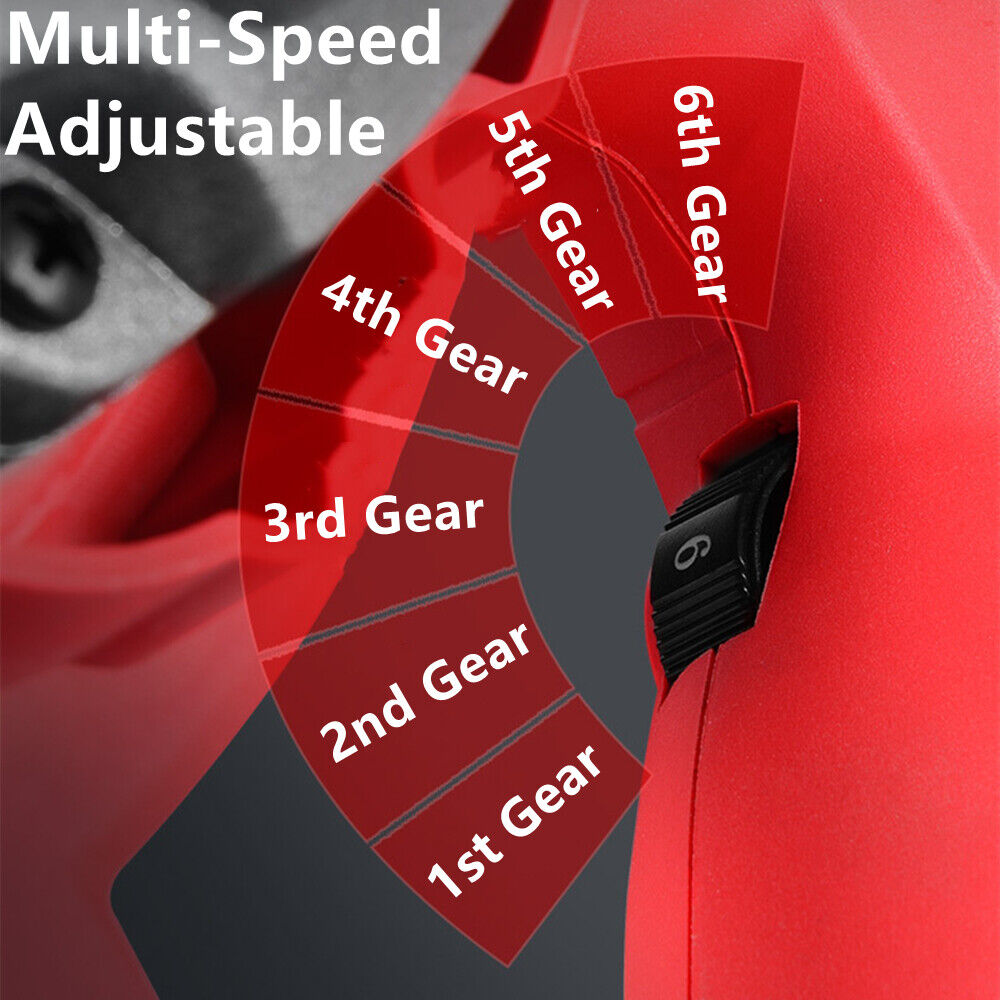 LABOR-SAVING – With dual ergonomic steering wheel handles on both sides and a sink motor, it is designed to work with the least amount of effort while achieving the highest level of efficiency. The highly comfortable and stable handle limits the vibration of the mixer for less user fatigue when operating manually.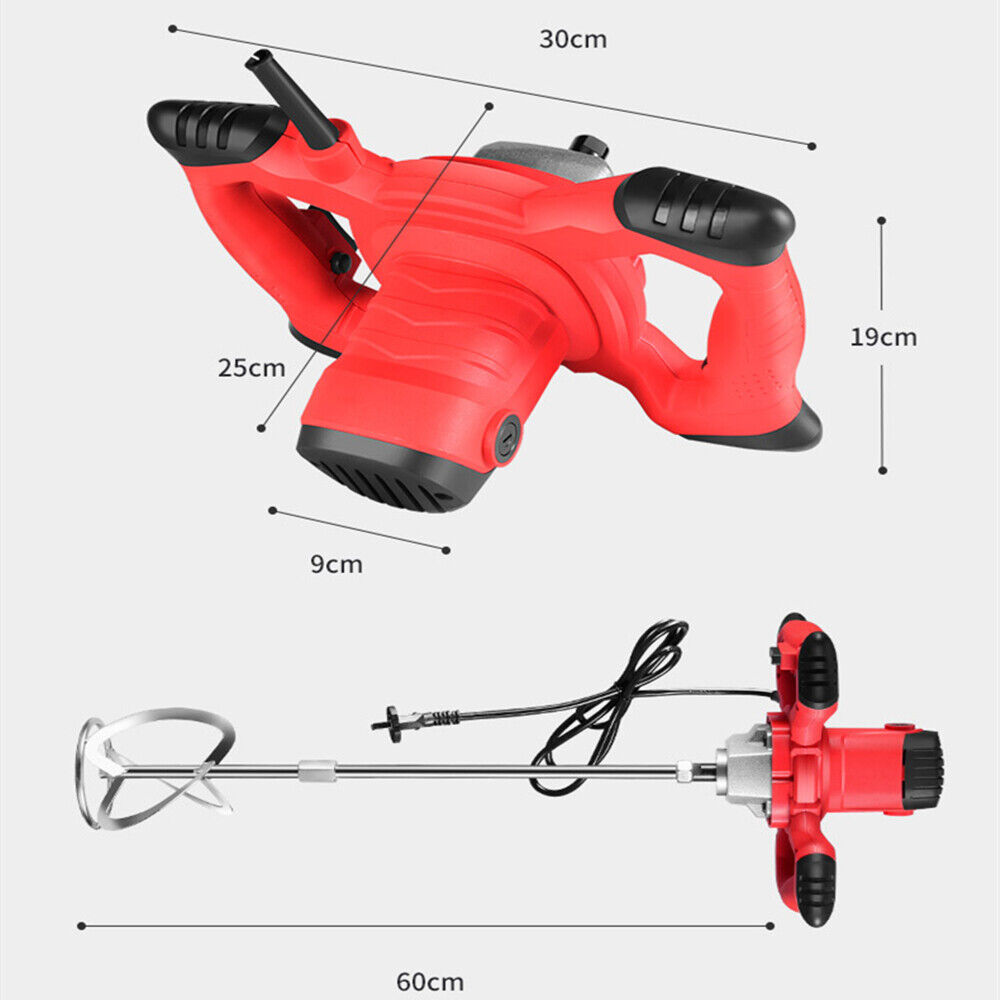 Product Specification:
Voltage/Frequency: 110V/60HZ
Power:2400W
High Gear Speed: 380-850 RPM
Low Gear Speed: 240-500 RPM
Package Included:
1*Grout Mortar
2*Wrenches
2*Carbon Brush
1*Instruction Manual