Do you require an ice shaver to prepare your preferred beverages and desserts at home? Our shaved ice maker is designed to produce shaved ice for you in a short amount of time with minimal physical labor.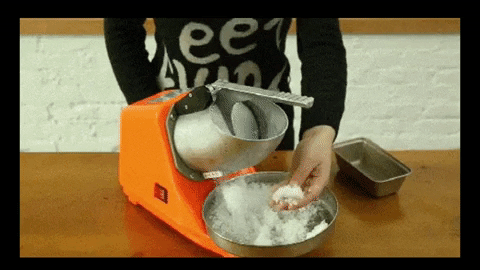 The ice crusher machine simply saws into large blocks of ice to produce smooth and delicate shaved ice since it is equipped with a stainless steel shaving blade. Shave ice into a bowl and have it available for your family members to enjoy with their preferred flavorings.
This shaved ice maker can produce 143 pounds of ice in an hour, making it ideal for use at gatherings. You can quench the demands of your friends and loved ones paired with all the shaved ice that is accessible!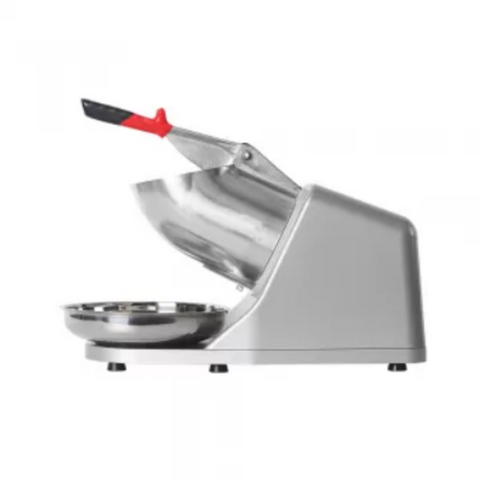 The ice shaver is low-maintenance and very simple to store after the day is over, which is crucial. Simply clean it off and store it until you need to use it again in a secure location.
Features:
HEAVY-DUTY – The shaved ice maker is ideal for usage at home but can also be used in cafes, restaurants, and fairs. It is the best ice shaving instrument since it can produce enormous amounts of shaved ice in a matter of seconds.
STABLE – The ice crusher machine was made to not budge while in use and is fixed with a flat and stable foundation. This will prevent the machine from tipping over and ice from spilling all over your ice shaving operation.
WATER-RESISTANT Given that creating shaved ice requires a lot of water, our shaved ice maker was built to withstand moisture. When utilizing the ice shaver, you won't have to be concerned about the device failing or shutting down.
SPECIFICATIONS
Size: 7.09 x 15.7 x 12.2 In
Power: 380W
Capacity: 143 lbs/hr
Speed: 2200 rmp/min
Input Mouth: 4.5 in
PACKAGE CONTENT
1x Shaved ice machine