Description
Relax and Relieve Your Body at the Comfort of Your Home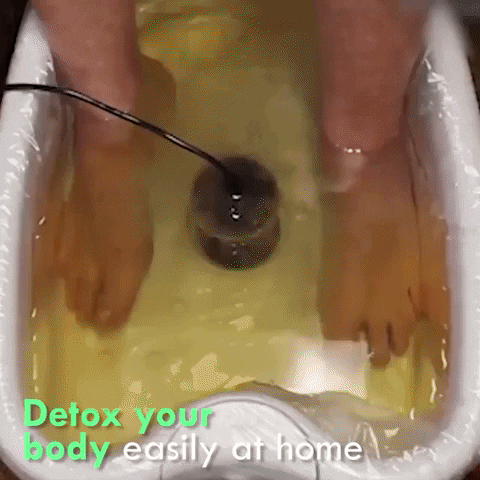 A breakthrough in ionic detox foot bath technology is the Optimum Detox. More individuals than ever are searching for safe and efficient means of maintaining their health and energy. You can boost your immune system, improve the quality of your sleep, and increase your everyday energy levels in a little under 20 minutes a day.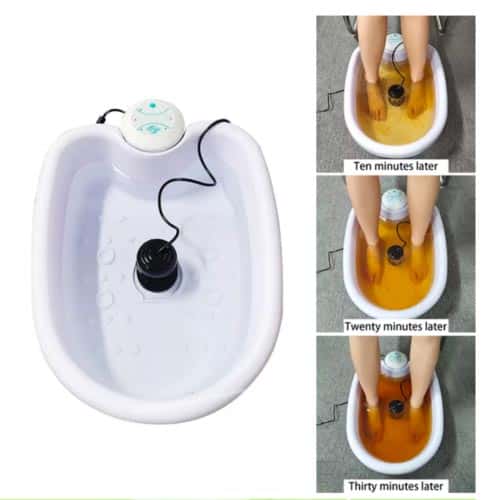 How does it work:
The advantages of negative ions for health are well documented. The 4,000 big pores on the feet allow the H+ and OH- ions that are created when water is ionized to enter the body. These ions balance externally charged poisons that are typically reluctant to leave the body in the cells. All the body's organs can be revitalized and stimulated to work at their best in this way. The body then eliminates these poisons using its regular urine, feces, and sweating activities.
One of the safest and simplest methods to detox and unwind simultaneously is with the Optimum Detox foot spa, the most recent innovation in ionic detox foot bath technology. Put your feet down and start taking use of the wonderful advantages!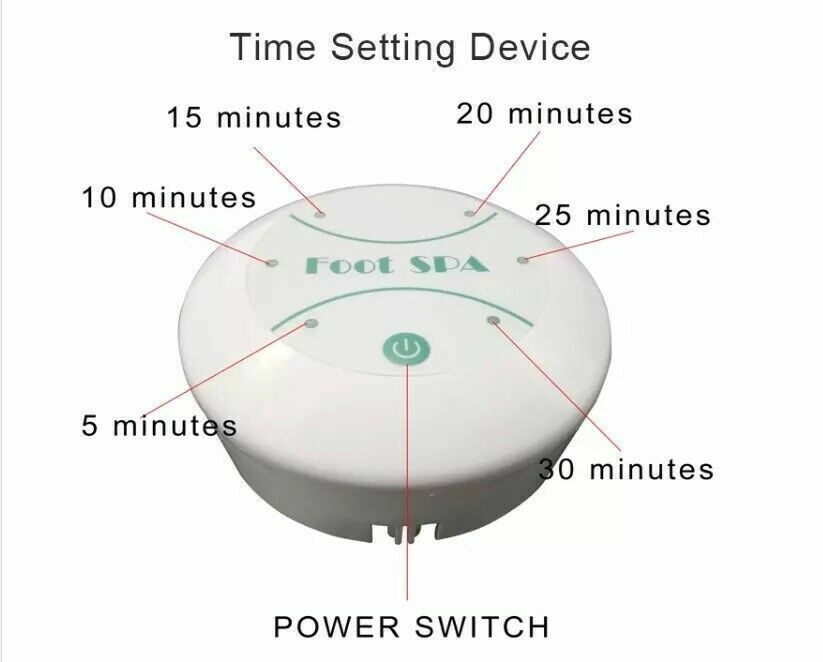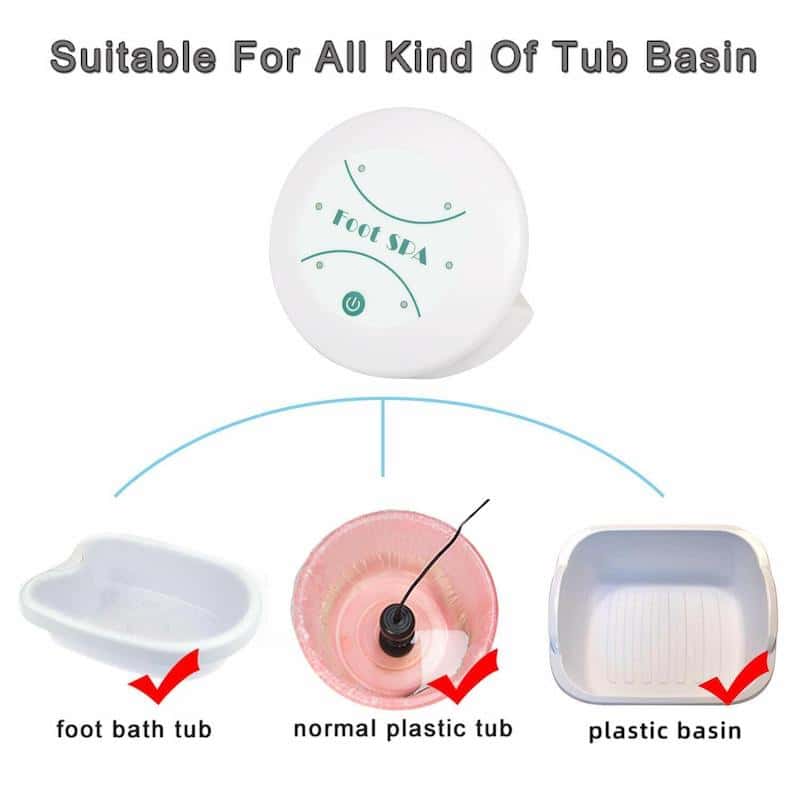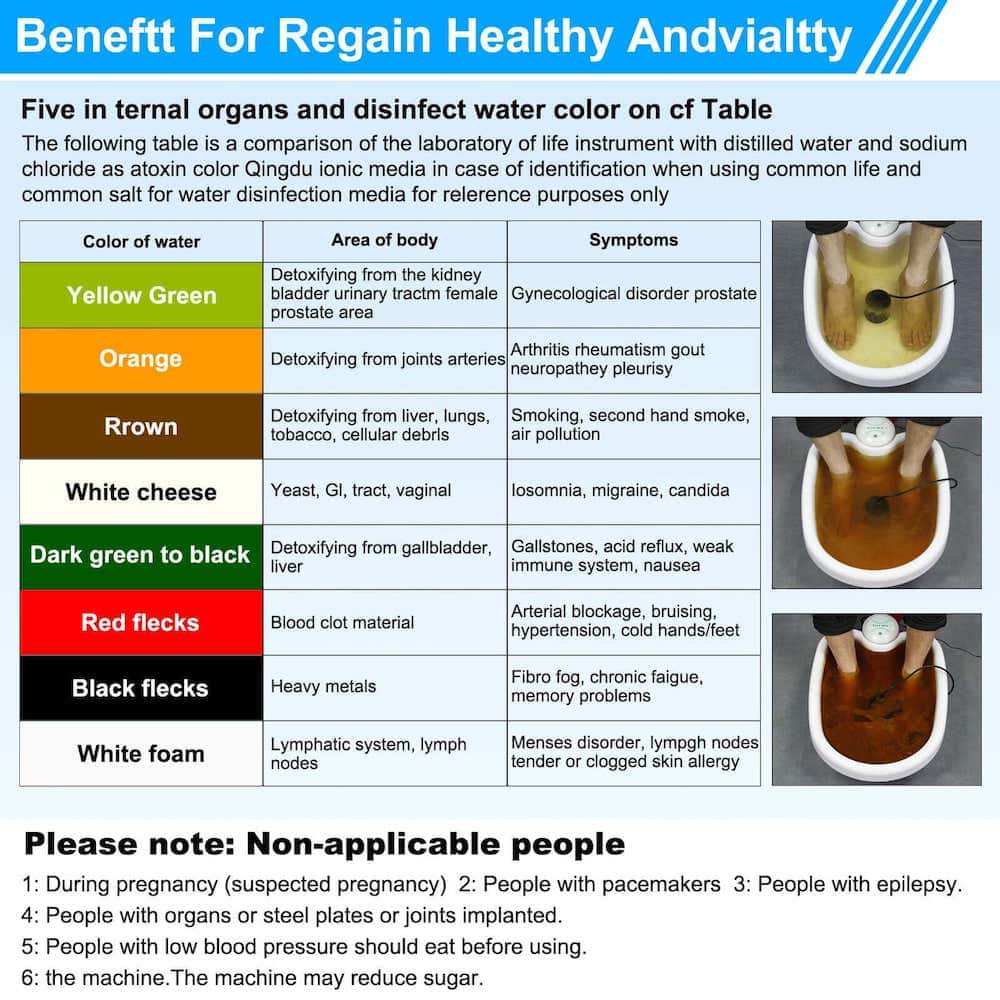 Feel More Energetic
Clear Your Skin Complexion
Relieve Pain
Balance PH Level
Improve Sleep Quality
Boost Your Immune System
Improve Focus and Mental Clarity
Reduce Swelling and Inflammation
Where Do Toxins Come From?
The most frequent ways that toxins are absorbed are through air pollution, smoking, drinking alcohol, eating foods that have been exposed to pesticides, and using cosmetic products. Parabens, formaldehyde, and aluminum are frequently found in products like shampoo, makeup, perfume, and deodorants and are extremely detrimental to human health.
Some Signs of Toxic Build-up Are:
poor focus and memory ("brain fog")
Irritability
Angiogenesis and Inflammation
Skin conditions
Muscle pain
Insomnia
Headaches
Fatigue & Pain
Unmoving Weight
Constipation
hormone imbalance
weakened immunity
How to use:
1. Put the plastic bag on the foot basin, pour the warm water.
2. Add 0.1 g of salt in water.
3. Place the ion head in the center of the foot basin and connect the main unit.
4. Connect the power supply to the host.
5. Put your feet into Plastic Basin, open the button in the control panel.
6. When the host is working, it will light up. Each lamp illuminates for 5 minutes and the treatment lasts for 30 minutes.
7. The buzzer will sound at the end of 30 minutes and all the lights will flash four times indicating that the job has been completed.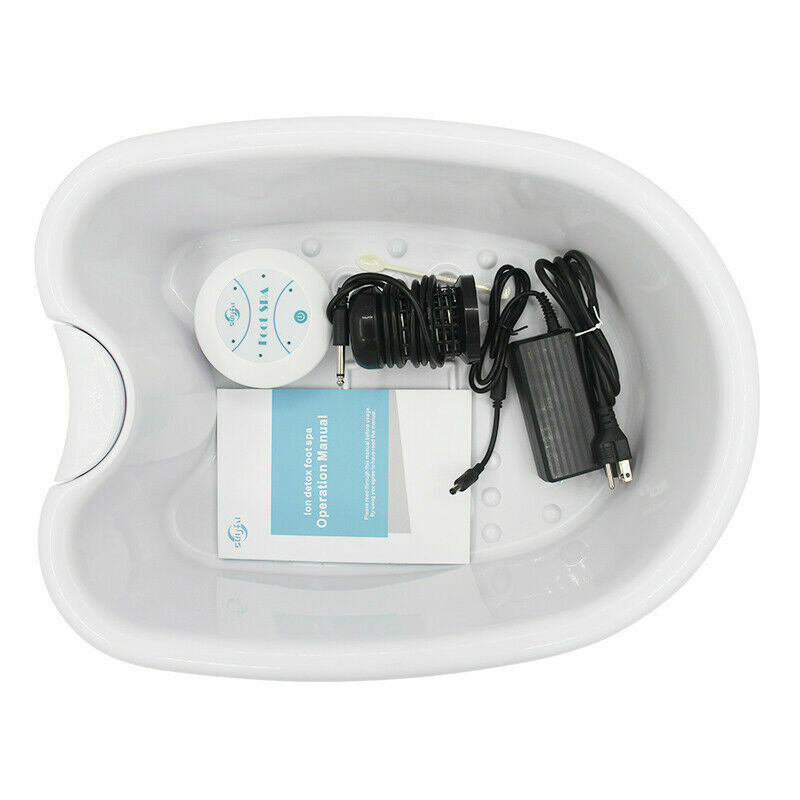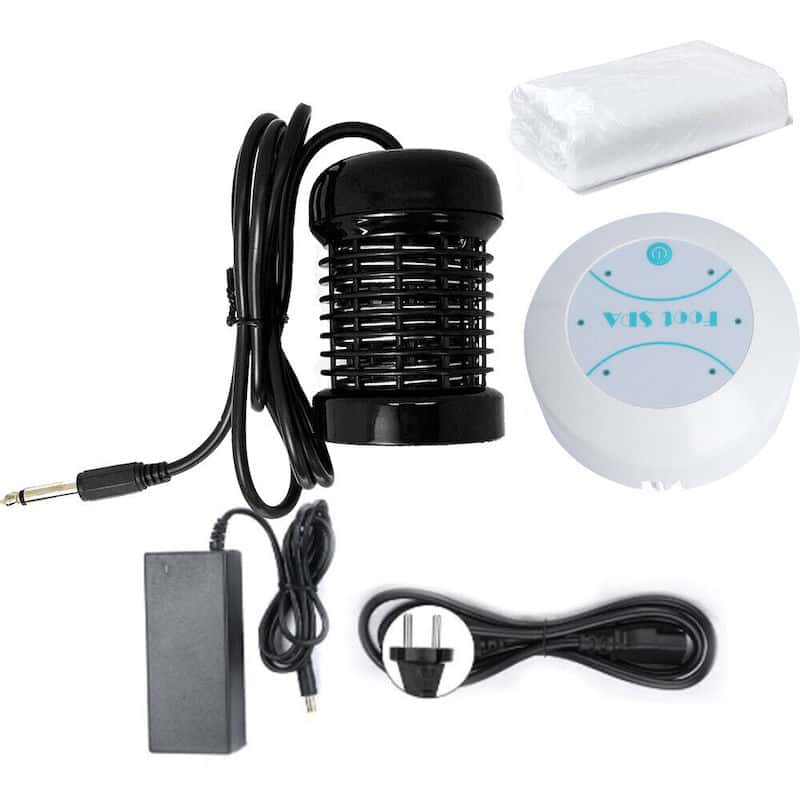 Specifications:
Overall Dimension: 20 1/4″ x 15 3/8″ x 6 5/16″ (51.5 x 39 x 16cm)
Input Voltage: 110V – 240V
Output Voltage: 0 – 12V
Electric Current: 0 – 2A
Power: 25W
Power Cord Length: 59″ (1.5 m)
Weight: 2.2kg (4.8Lbs)
Package Includes:
1 x Detox Machine
1 x Foldable Basin ( As Per Selected )
1 × Detox Foot Bath Array
1 × Power Adapter
5x Liners
Works like a charm
Not sure if it actually works but the water turns a different color and makes you think it is doing something.
HIGHLY RECOMMEND!!!
I purchased this product because I got desperate. I have a lot of inflammation & joint issues. The first night I used it the water turned orange with black flacks & bubbles. These colors & particles all coincide with my issues & I was really shocked!!
I have used this product three times thus far (every three days for 30 mins) & each time the colors & particles were the same. However, none were as disgusting as the first treatment (Tx). The first Tx scared the crap out of me. It was so gross!! Well they're all gross lol, but the water was so much more muddier in the first Tx.
The only thing I do not recommend is giving yourself a Tx at night lol. I did my first Tx around 7pm. Big mistake because it gave me way too much energy. There it was roughly 9pm & I was still reorganizing my bathroom & rearranging my bedroom LOL. I plan to do a Tx every three days for five weeks. Then maybe go to once a week or so, depending on what my body tells me.
THIS PRODUCT IS GREAT!!!!! I HIGHLY RECOMMENDED IT!!! 👌🏽
First time out and was gross but amazing
Got our box in two days, tried it out on three people ( first person did not take pictures) but it works! There was so much gunk not just water change but gunk it was nasty! This is what came out of the bodies! Very pleased and well worth the money, very easy to use, set up and watch the crap that comes out.
Works like a charm
I feel absolutely wonderful after using this. I does what it claims.
Muy bien
Exactamente lo que se había pedido