LARGE ADULT BEDSIDE COMMODE POTTY TOILET CHAIR
Installing this bedside toilet close to the elderly, expectant women, or disabled individuals will make it easier for them to use the restroom. The commode chair can be conveniently placed adjacent to the bed, in a corner, or wherever you wish thanks to its movable design.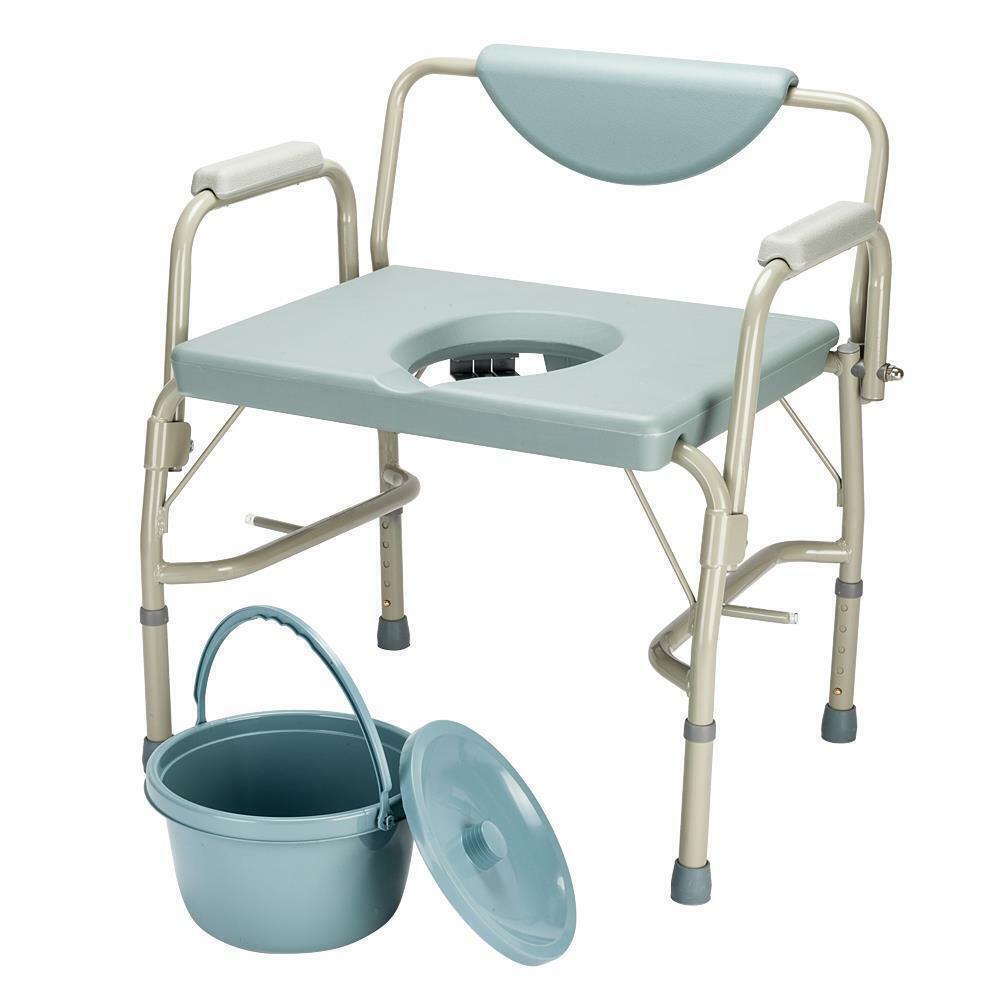 With a solid and secure foundation. When in use, the shower chair gives its users the maximum amount of stability. For increased comfort and safety, it also features an extra-wide seating platform and molded plastic armrests.
Transferring the patient to and from the toilet chair is made much simpler by its fixed back and drop-arms. Additionally, a 6-quart bucket that swings out from beneath the adult toilet seat is included, making maintenance and cleaning simple.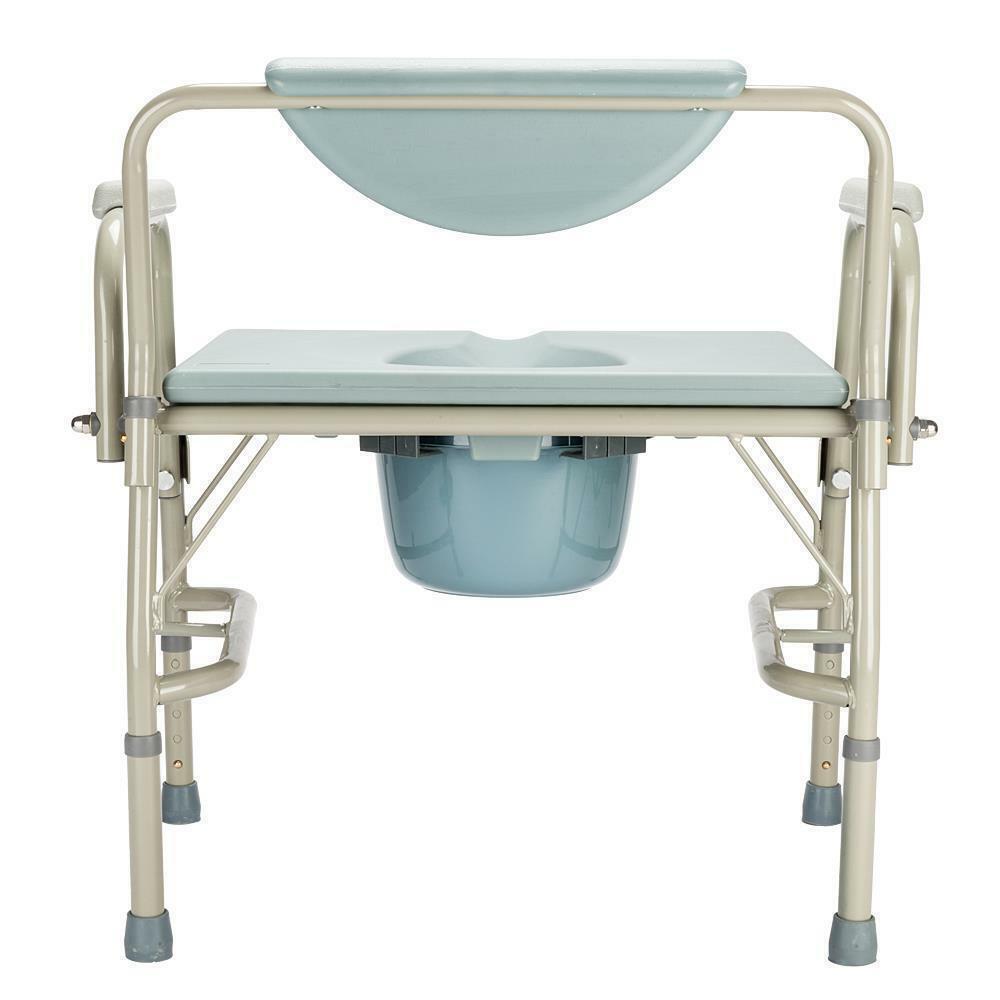 The best thing is that you may use this portable toilet as a safety frame, toilet riser, bedside toilet, or toilet safety frame. Install our sturdy shower commode chair in your senior's bedroom to make using the restroom more convenient for them at any time of day.
Features:
HEAVY-DUTY – The bedside toilet can support up to 550 lbs thanks to its solid construction. To keep the user secure when using the commode chair, every bolt is secured firmly.
EASY CLEAN-UP – The shower chair has a removable bucket, making cleaning it out very simple. In addition, the surface of the toilet chair may be easily cleaned after each usage.
SAFE – The adult potty chair has rubber feet attached to it that keep it from swaying or shifting while in use. No matter how frequently the portable toilet is used, the strong stainless steel construction of this bedside toilet can support the user.
SPECIFICATIONS
Material: Steel & Plastic
Color: Gray/Blue
Seat Height (Seat to Floor Height): 19.88″-23.82″ / 50.5-60.5cm
Adjustable Gear: 5
Weight: 20.5lbs 9.3 kg
Dimensions: (27.75 x 22.63 x 30.9-34.8)" / (70.5 X x 57.5* X 78.5~
88.5)cm (L x W x H)
PACKAGE CONTENT
1x Shower commode chair
1x Manual