Enhance your hand-eye coordination.
Kids may greatly enhance their hand-eye coordination by using this Montessori learning tower on their own. A few of the physical and mental advantages include improving strength and balance, climbing prowess, spatial awareness, and problem-solving abilities.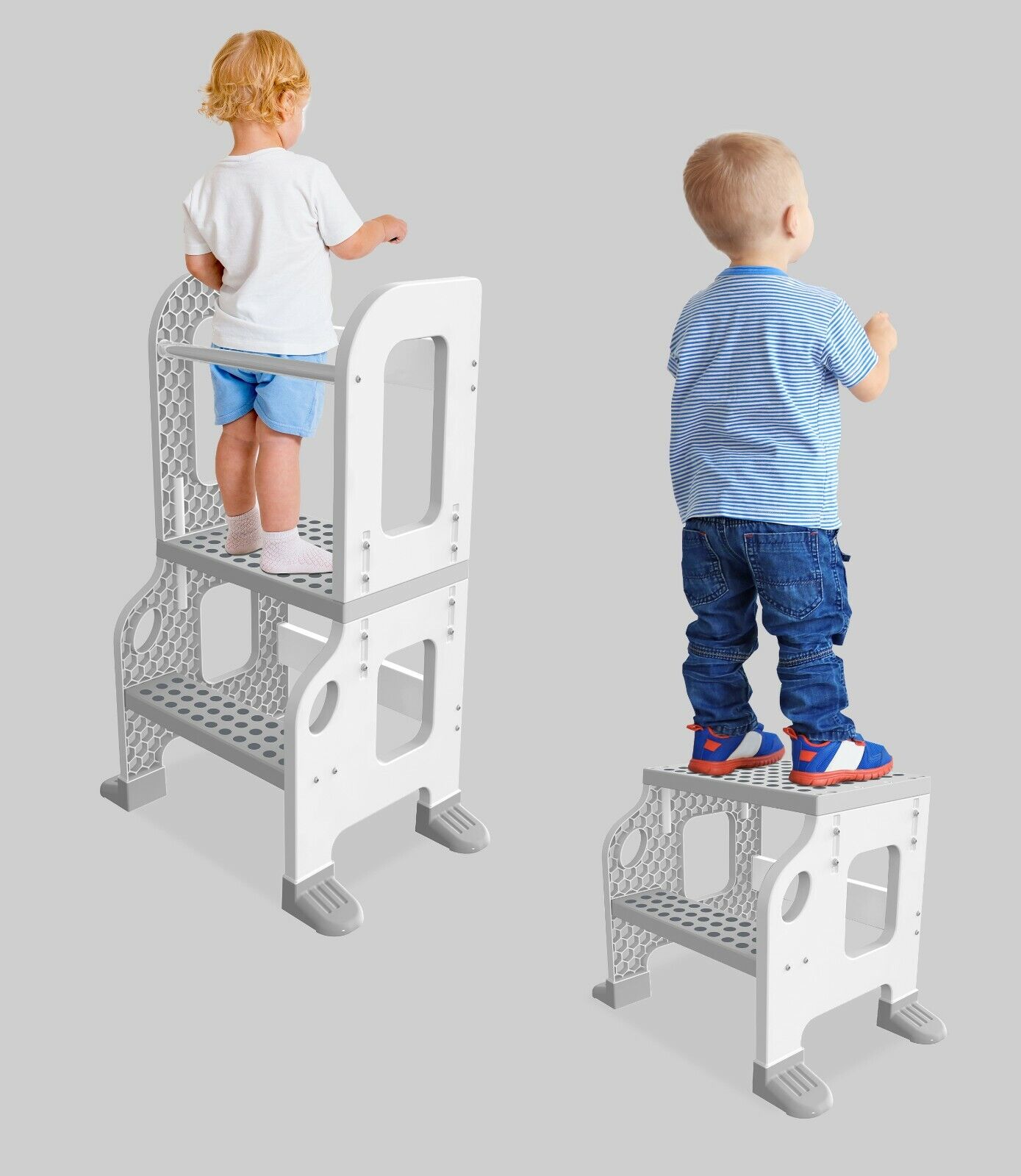 The inclusion of this kitchen step stool gives your kid the chance to assist Mom or Dad in preparing meals and treats for the family. The Learning Tower Helper develops learning opportunities through practical application.
PREMIUM QUALITY MATERIAL: This toddler kitchen stool is constructed from sturdy, non-toxic P2 grade MDF.
STURDY AND SAFE: There are two rails at the top, the second of which is detachable.
There are 4 non-slip feet included, which gives kids a lot more stability.
This stool has multiple uses and can be used in the kitchen, dining room, or restroom. Additionally, there is a black chalkboard (Natural Step Stool Model), on which children can sketch.
EASY INSTALLATION: It comes flat-packed and only takes 20 minutes to assemble. Please be reminded not to leave your child unattended on the stool.
Children from 18 months to 4 years old are suitable for accompanying children as they grow up. This toddler tower can support 150 pounds of weight.