Hanging Pot And Pan Organizer Kitchen Rack
Utilize our sturdy hanging pot rack to arrange your pots and pans and keep your kitchen clutter-free. With an industrial flair, this pot and pan rack can help you arrange your crammed shelves and overstuffed cupboards.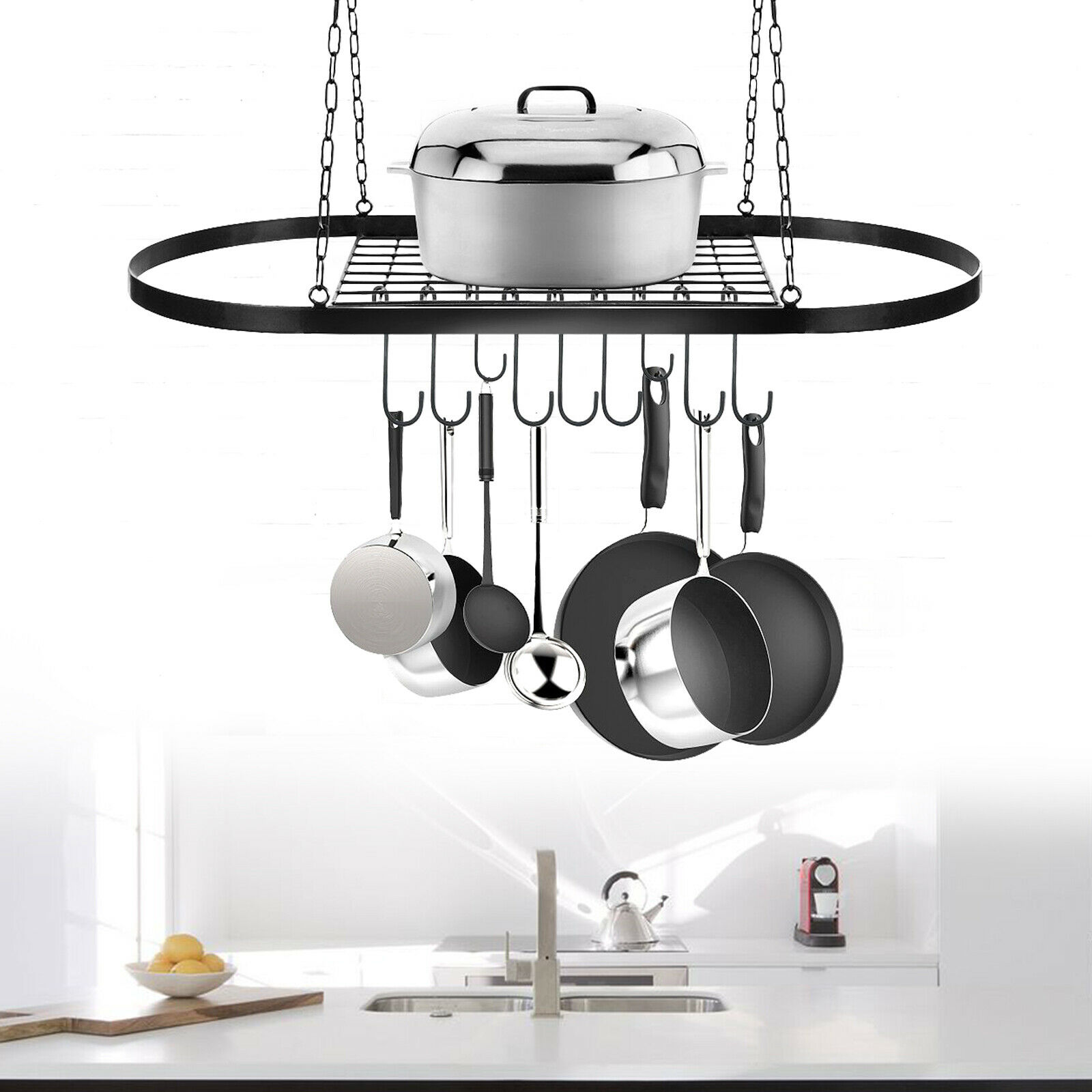 The pot and pan storage's 2-foot long ropes allow you to suspend it from the ceiling to make the most of your kitchen's available space. These ropes can safely and securely transport all of your pots and pans without malfunctioning, giving you additional peace of mind. Multiple strong hooks on our pan rack allow you to hang and reach your kitchenware with ease.
In addition to carrying pots and pans, the pot organizer can also hold other culinary tools including ladles, spatulas, strainers, and more. Use this hanging pan rack to easily access your pots and utensils without sacrificing aesthetics.
Features:
SPACE-SAVING
You may free up room in your kitchen storage cupboards because the pan hanger is installed overhead. You may hang your biggest pots and pans from the pot and pan holder's ten strong hooks.

DURABLE
The pots and pans ceiling rack is made of high-quality metal, which makes it extremely sturdy and capable of carrying large objects with great ease. Additionally, it resists corrosion and won't deteriorate in your kitchen's fluctuating temperatures.

EASY TO ASSEMBLE
Our hanging pot rack for the kitchen is made up of several pieces and just requires easy assembly. The hanging pot rack's components just need to be connected, mounted to your ceiling, and you can begin organizing.
SPECIFICATIONS:
❖ Product size: 80*42*53cm
❖ Net weight: 2.1kg
❖ Colour: Black
❖ Material: iron material