Description
Our brand-new jewelry cabinet features a full-size mirror and is a lovely piece of artwork. A full-length mirror enhances the grandeur and glory of your cabinet while making it easy to try on jewelry and clothing. It is primarily intended for your valuables, to maintain your jewelry in an ordered manner and avoids them from being tangled. Lockable design protects the safety of your jewels. Features four different angle tilting positions, so you can select your preferred angle according to your need.
Environmental protection MDF and full-length mirror make the whole jewelry cabinet safe and functional. Choose the ideal cosmetics for a party or meeting with the 6.5″H frameless mirror that you can wear without any obstructions!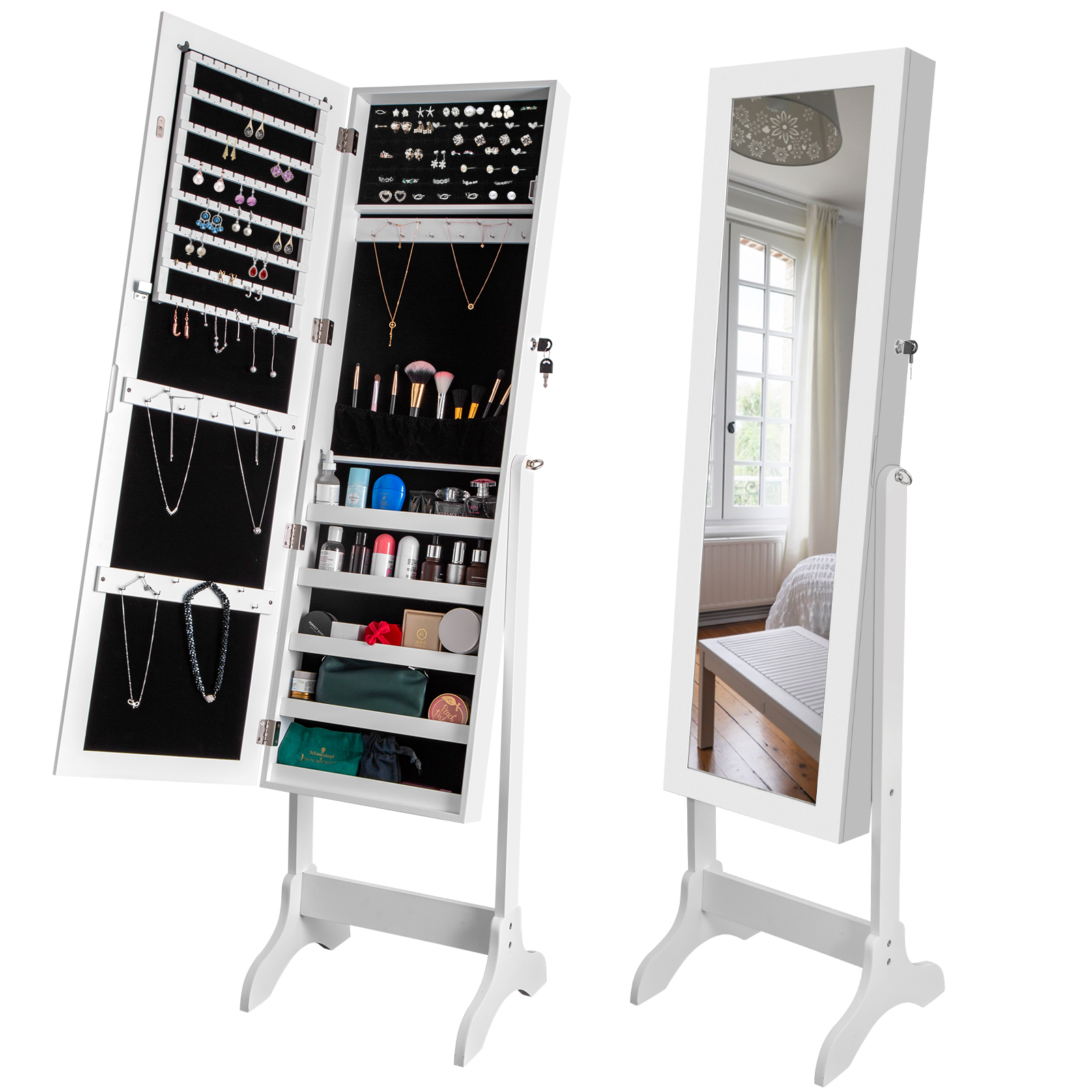 Full-length mirror, two-in-one jewelry cabinet, and one cabinet with multiple uses. The design prevents it from taking up any space in your home, allowing you to begin living comfortably.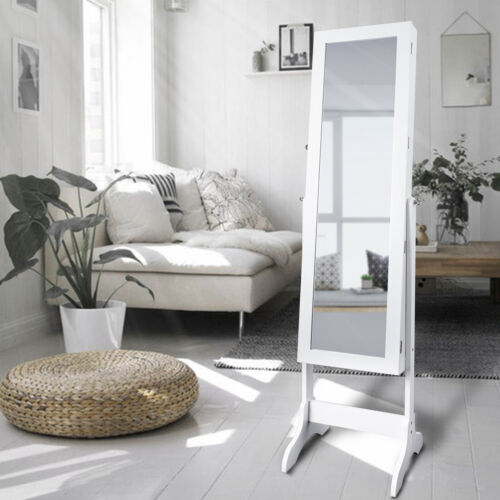 It enables you to organize all of your jewelry and cosmetics in one location thanks to its large storage capacity. There are 27 necklace hooks, 91 ring grooves, 64 stud earring holes, 96 earring slots, 5 compartments, 4 grid adjustments, and 1 pouch in this standing jewelry cabinet.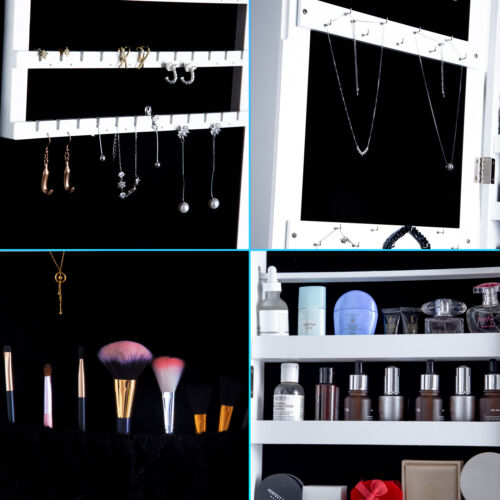 The anti-tarnish velvet lining keeps silver jewelry from losing its brilliance, and the additional elasticized velvet pockets in the necklace regions prevent extremely long necklaces from becoming stuck in doors, tinkling, or falling off when the door is opened.