This Home Sawmill Chainsaw allows you to safely, easily and accurately saw many types of wood. This high-duty chainsaw is made of solid materials and can easily cut through even the densest chunks of wood.
The mobile saw may be attached to the chainsaw bar, preventing it from slipping off while in use. The smooth surface of each board of wood you chop with this portable home chainsaw makes it excellent for all types of woodworking and building jobs.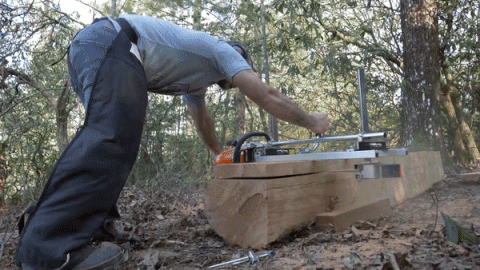 You may mill your own lumber at home or in distant spots in the woods, making it ideal for homeowners, woodworkers, and builders.
The portable sawmill's sturdy construction makes it ideal for guiding your powerful chainsaw through heavy timber logs. Chainsaws are quite powerful, and operating one without a sawing mill can be challenging for both novice and professional wood cutters.
Furthermore, the mobile saw mill may be attached directly to your chainsaw bar for further convenience. This ensures that your chainsaw doesn't fall off in the middle of chopping through heavy pieces of wood.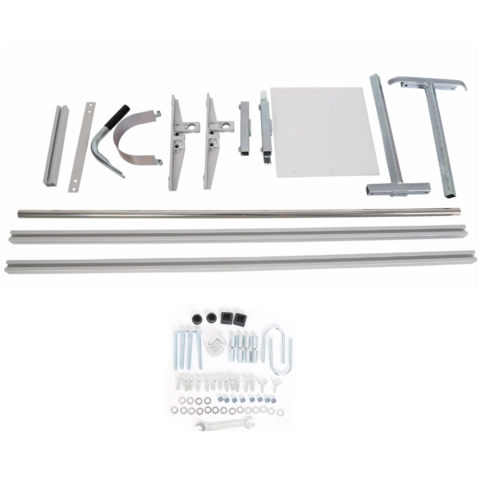 Even better, the home sawmill leaves the planks of wood with a smooth finish, making them suitable for use in construction, furniture, and other woodworking projects. Using the chainsaw mill as a guide, you can cut large logs with ease and pleasure.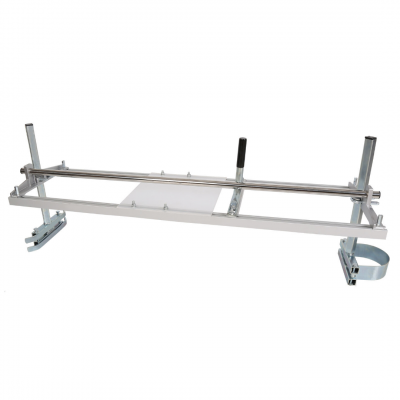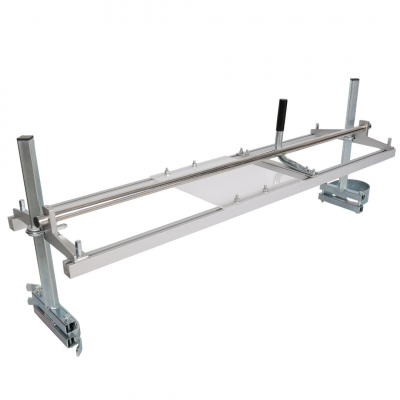 SPECIFICATIONS
Suitable for: Chainsaws with a bar length between 18′ and 48′
Color: Silver
Material: Aluminum & Steel
PACKAGE CONTENT
1x Chainsaw Mill Attachment