Heavy Duty Portable Outdoor Camping Kitchen Sink
Using our dependable portable sink, you can easily prepare food, wash dishes, and wash your hands while you're camping outside. You no longer have to compromise your health and safety when you're out in nature thanks to our sturdy portable camping sink.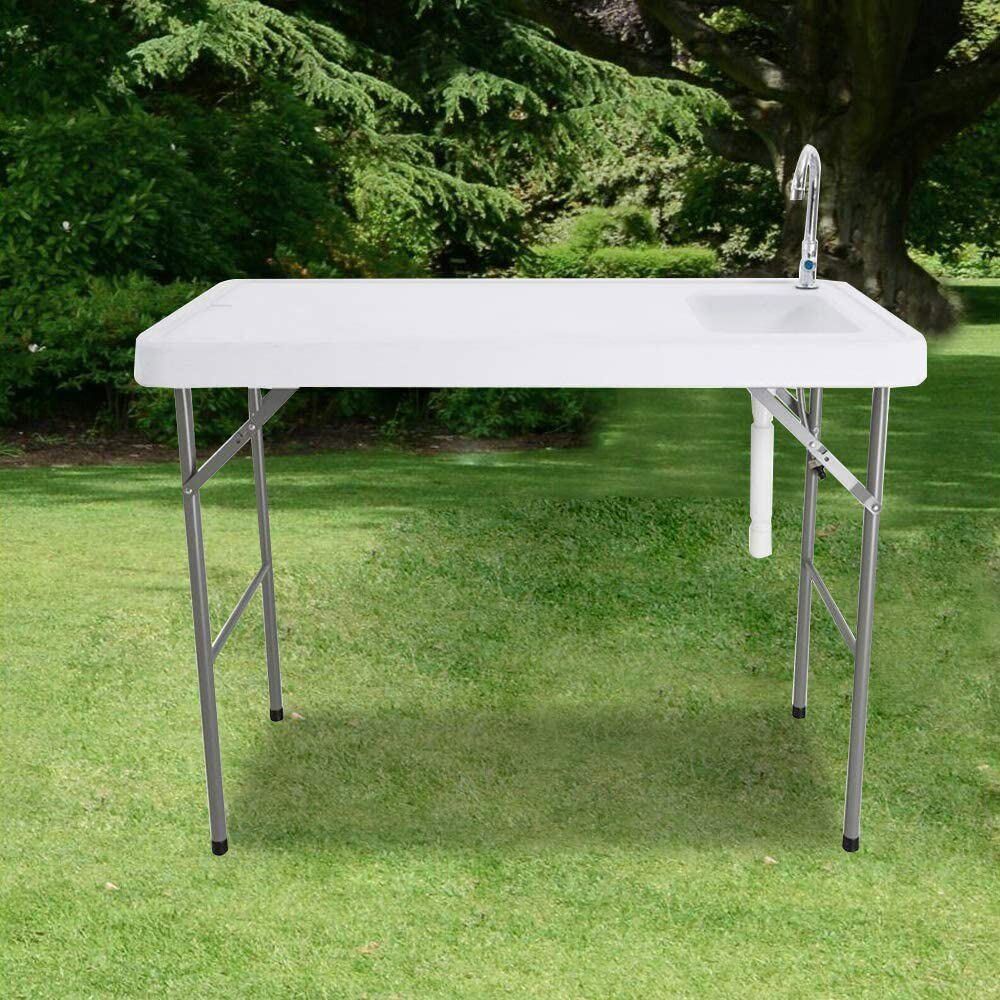 The portable kitchen sink was made with ease and portability in mind, and it can be disassembled as needed. You can transport the camping outdoor sink to your next location by simply folding up the stands and removing the attachments.
The portable sink operates exactly like a standard kitchen sink would, complete with a faucet attachment and a drain hole. Even the extending hose that comes with this portable camping sink makes it simple for you to send the used water toward a bucket or garbage can.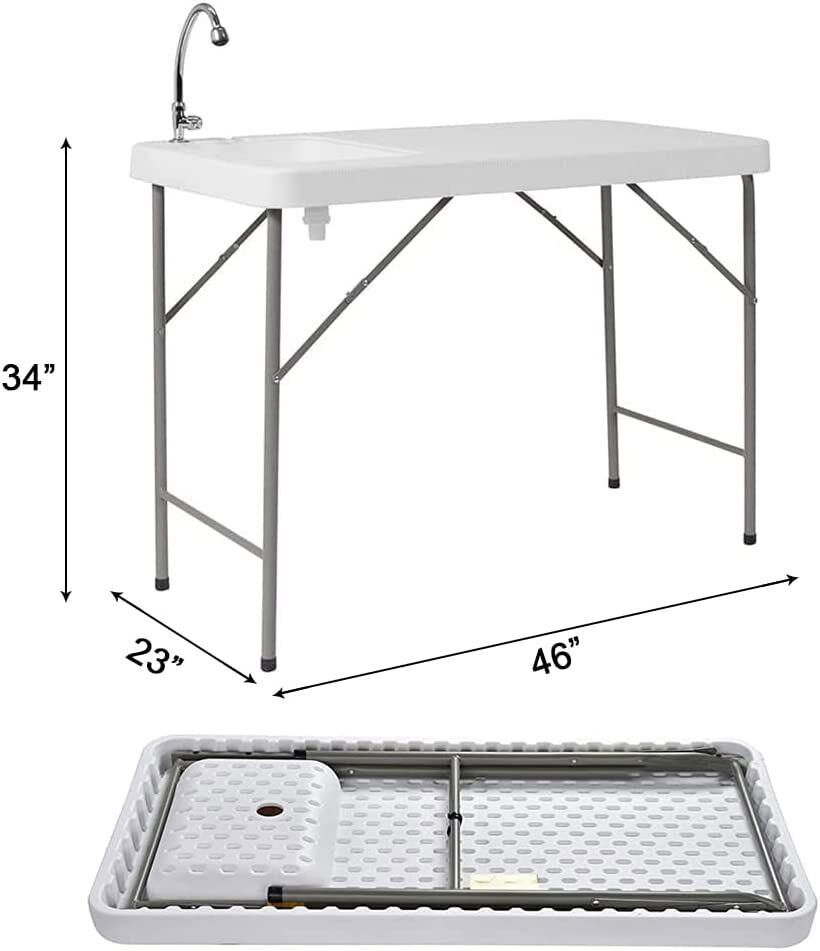 The portable kitchen sink has a large countertop that gives you room to transport utensils, food, and cleaning supplies with ease. Additionally, it has a sizable sink basin that lets you soak several dishes simultaneously.
Features:
PORTABLE – You can easily disassemble the camping outdoor sink and store it in the trunk of your car to take it with you wherever you go. When empty of water, it is incredibly light, making it simple to transport when you're out and about.
EASY ASSEMBLY – Our portable sink requires some assembly before use because it is delivered in a disassembled state. The portable camping sink only requires that you fold out the base, attach all the extras, and connect it to a water supply.
WIDE APPLICATION – The portable outdoor sink keeps you and your loved ones clean and hygienic whether you use it indoors or outside. This mobile kitchen sink can be utilized in a variety of places, including parks, gyms, and outdoor camping vacations.
Specifications:
1. Overall Dimensions: (23.23 x 37.20 x 45.28)" / (59 x 94.5 x 115)cm (L x W x H)
2. Tabletop Measures Thickness: 2.56″ / 6.5cm
3. Tube Size: 25*1.0mm
4. Sink Dimensions: (10 x 15 x 3)" / (25.4 x 38.1 x 7.62)cm (L x W x D)
5. Sink Pipe Extends from: (13-33)" / (33.02-83.82)cm
6. Little Assembly Required: Yes
7. Instructions Included: Yes
8. Material: Powder Coated steel Frame & HDPE Table Top
9. Color: Off White
10. Weight: 10.5kg / 23.15lbs
Package Includes:
1x Cleaning Table
1x Faucet
1x Faucet Hose
1x Manual