Description
Breathe Underwater With This Revolutionary Portable Oxygen Tank
Love swimming? Experience a magical experience swimming underwater comfortably with this handy oxygen tank. This is one of the most effective scuba diving device available, It's that small you often forget you are even wearing it!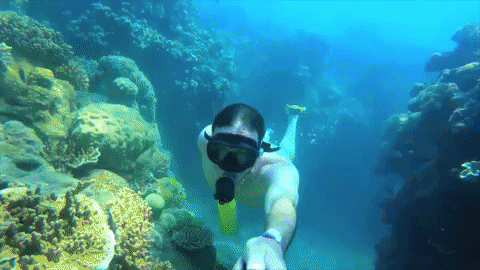 Features and Benefits
The 0.5L oxygen cylinder allows the diver to stay 7 meters underwater for 6-10 minutes (depending on individual lung capacity and depth of diving), perfect for beginners.
Supports 3 types of inflation: Manual high-pressure Inflatable pump, aqualung switch, electric inflator.
Uses aviation aluminum material and meets the manufacturing standards for diving equipment.
It comes with a pressure gauge to show how much air is in the diving tank.
Fitted with an ergonomic silicone mouthpiece.
Press and hold the top to vent the pressure inside the bottle.
Lightweight and portable design, it can be taken on board after twisting the breathing valve.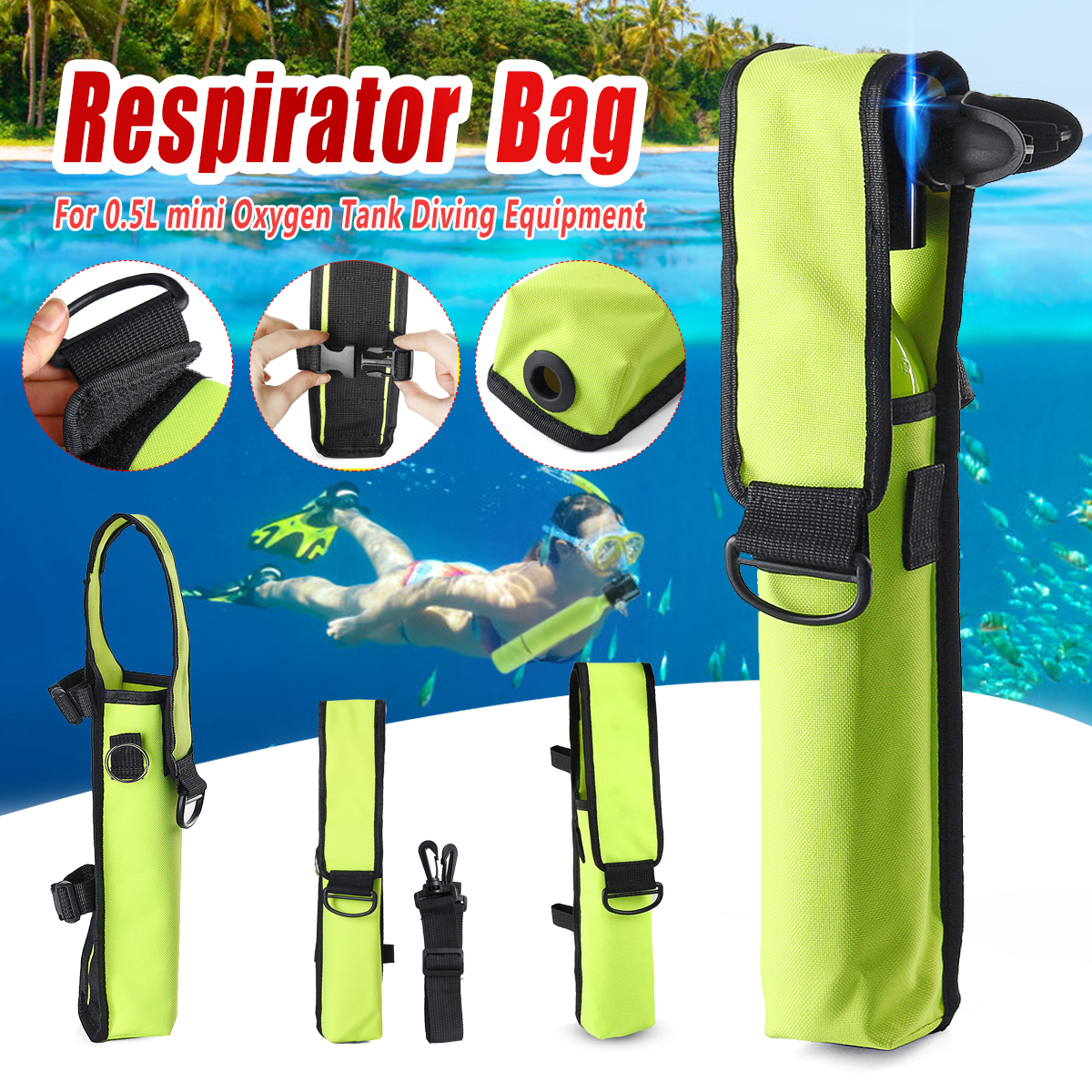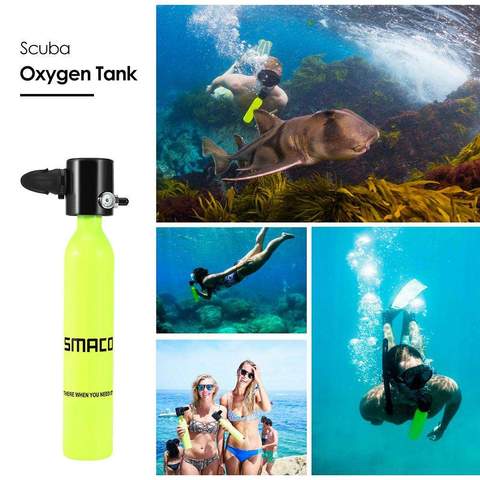 Warning on its usage
Do not use this article before reading and understanding the instructions and notes.
This product is suitable for recreational diving within 10m. Do not attempt to use it as an air supply in deep water.
This product can be used as a backup air source for recreational diving within 30 meters.
This product is suitable for waters above 10℃ Celsius.
Inflate the product before use and check for damage or leakage. Never use items that are damaged, leaking or showing signs of performance error.
The maximum filling pressure of this product is 3000 PSI or 200bar, and can only fill the compressed air that the human body breathes.
Keep the product in a cool, dry place away from direct sunlight. Do not store in a car trunk or high temperature, or put it in a fire.
When the gauge pointer-reaches the red area, please rise to the surface, inflate again to use.
Emergency equipment must be used in an emergency. This product does not provide protection in the event of danger.
When using it for the first time, please practice in shallow water.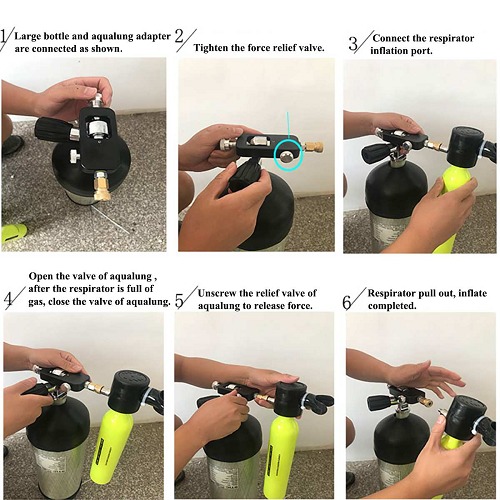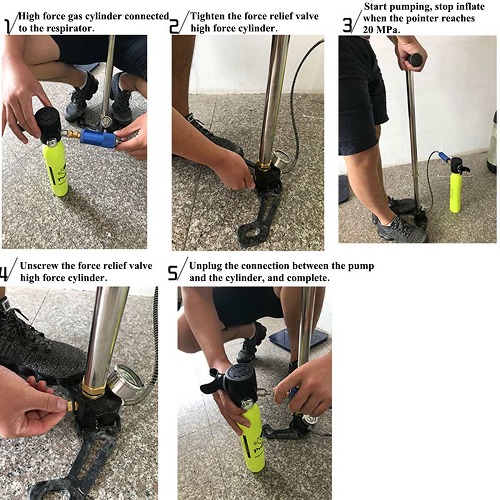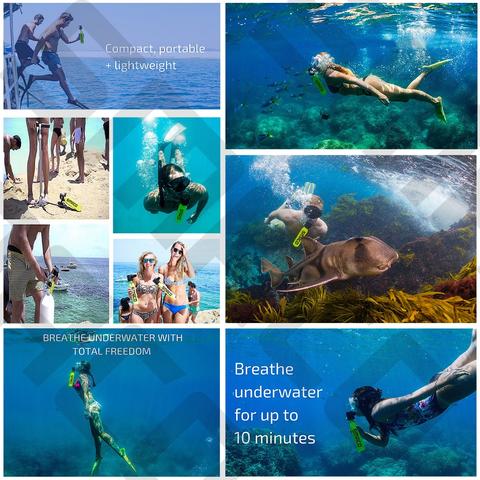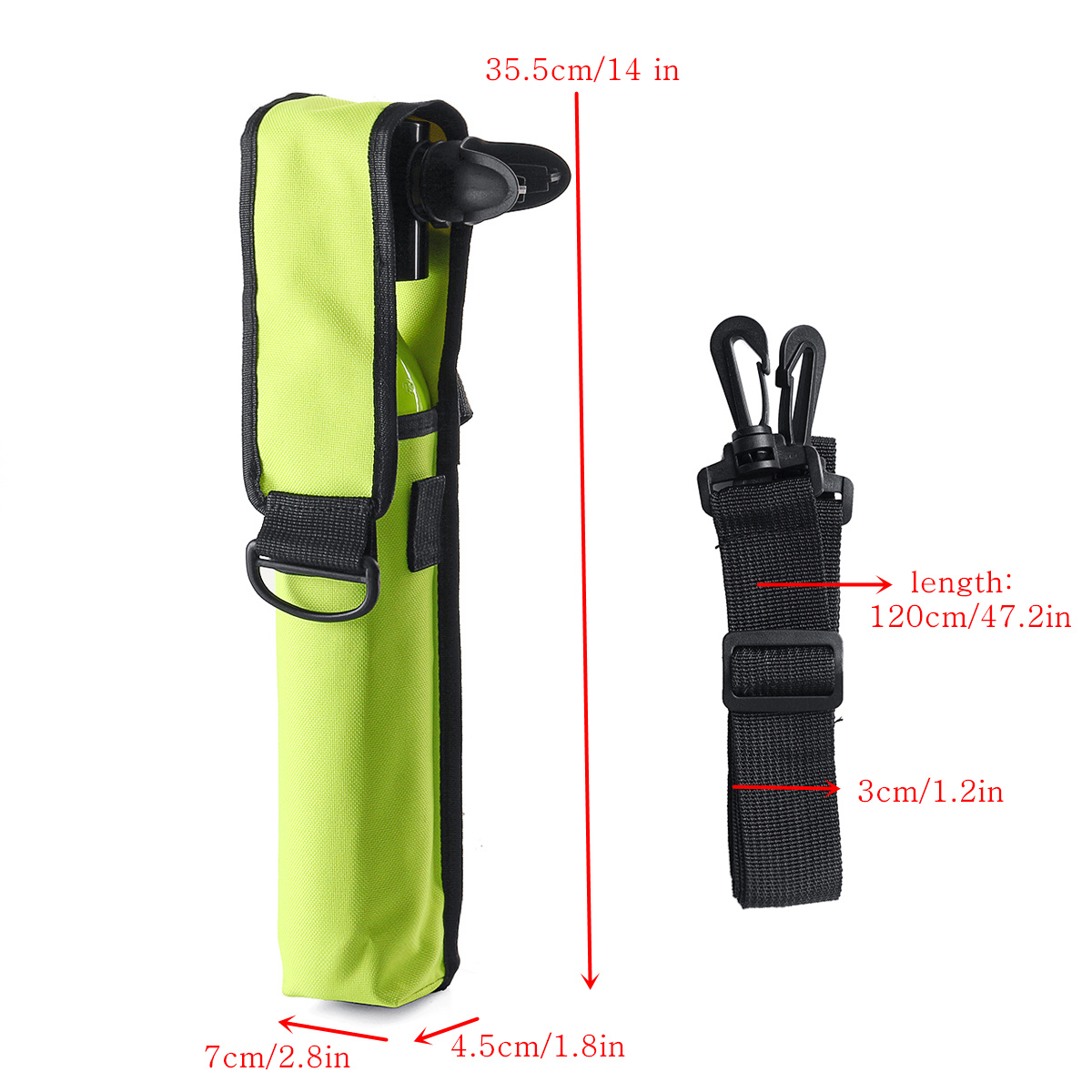 Packaging includes
1 x Diving Oxygen Tank
1 x Pump
1 x Respirator Bag