Description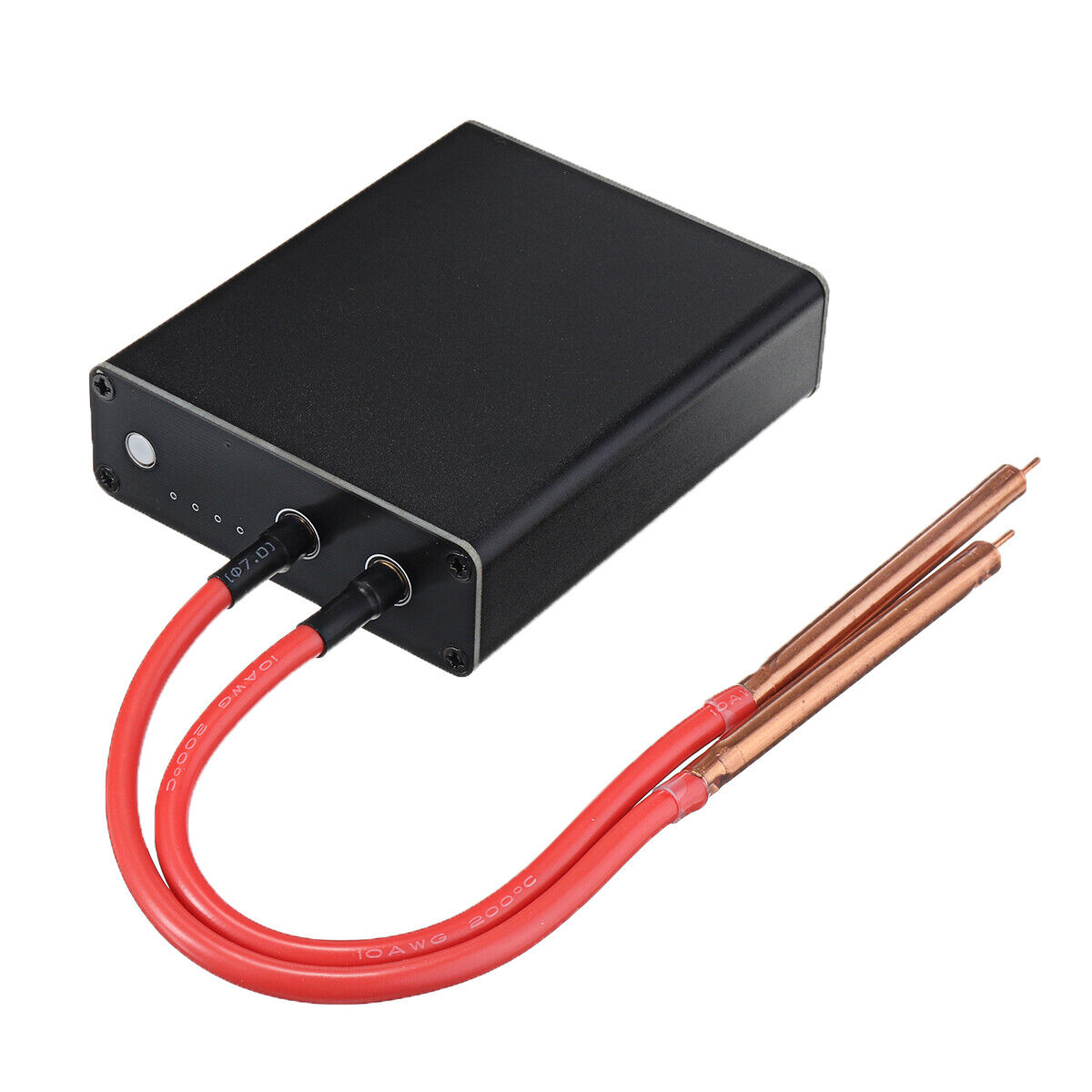 Aluminum alloy shell material, safe to use, fireproof, and anti-drop; surface anodized technology
Nickel plate welding of cylindrical batteries like 18650 is primarily done with portable spot welders.
Built-in high-rate polymer power battery with a maximum output current of 639A and continuous welding capability for thousands of spots.
There are two output modes with output power and remaining power indication: timing trigger output and automatic trigger output. Four output powers can be set simultaneously.
Four two-color indicator lights: red indicates a welding power source, green a power source.
Charging indicator: After ten minutes of inactivity, the device will turn off automatically. Red indicates that it is charging, green indicates that it is fully charged.
Small and light in weight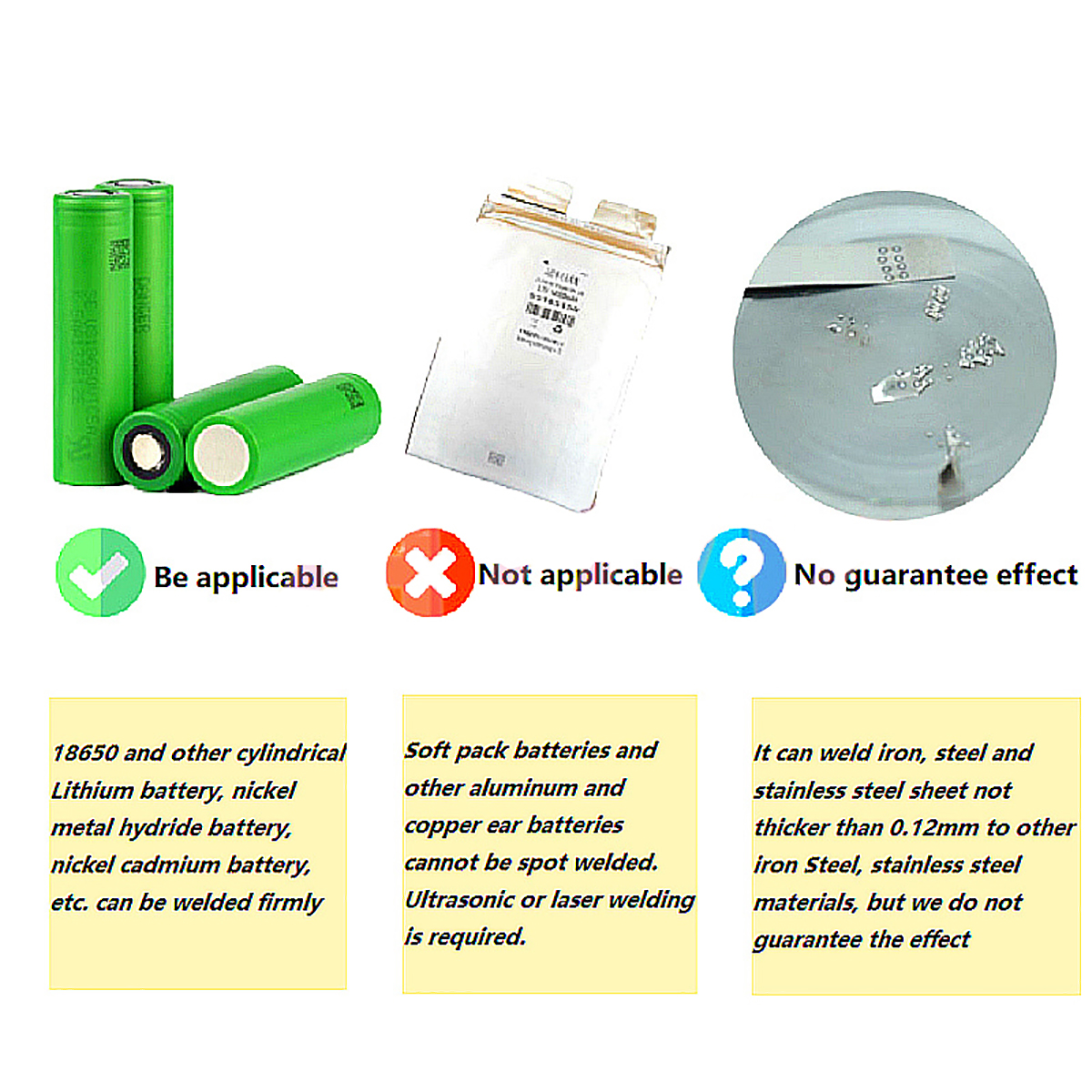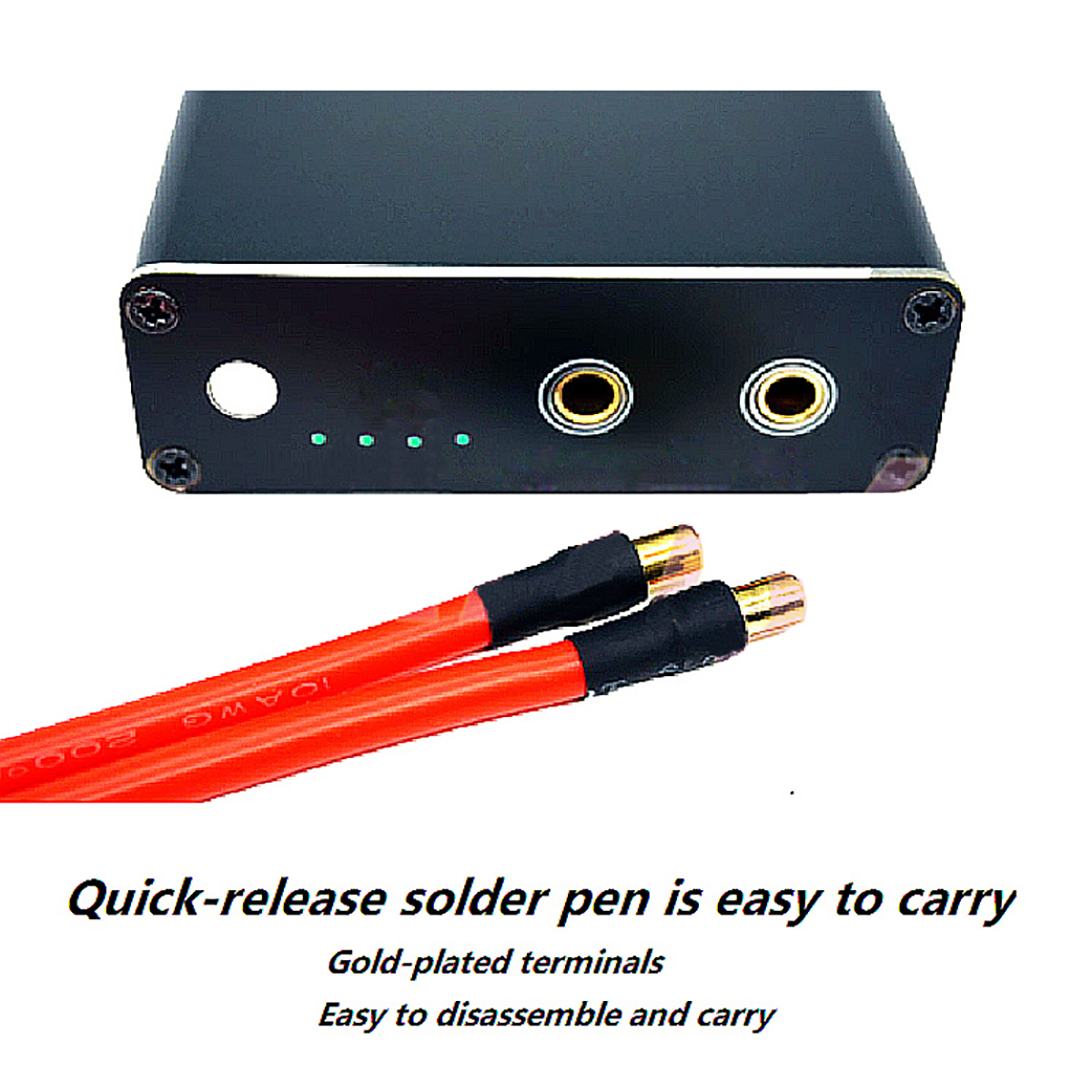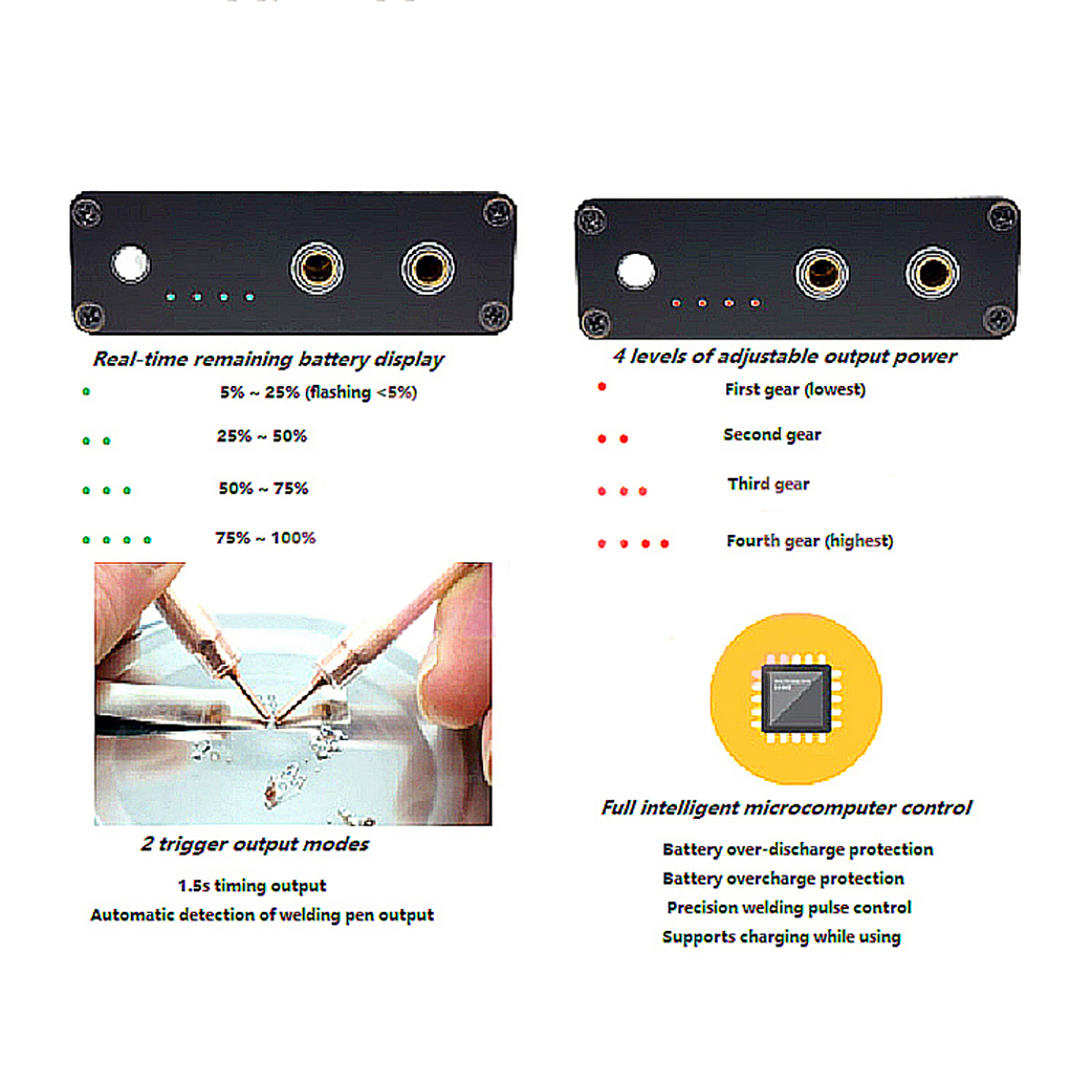 Instructions:
Long press the power button, the green light indicates power, and the red light indicates output power.
Short press twice to enter the power setting, four power output, short press twice to save and exit.
At this time, welding is triggered at a fixed time, and the output is 1.5s once.
Short press once to switch to automatic trigger mode, and automatically output when two soldering pens are in good contact with the nickel sheet.
Long press to close.
Package Included:
1 x Spot Welder
1 x Charging Cable
2 x Spot Welding Pen
1 x Nickel Plated Steel Belt
1 x User Manual