Description
After a long day at work, nothing compares to a heated steamed sauna in the chilly months. Our portable home steam sauna allows you to take the benefits of a sauna with you almost anyplace you go!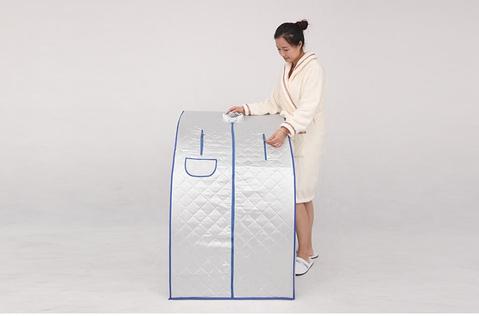 This portable sauna folds up quickly and can be set up in minutes! It also comes with wireless remote control that allows you to change the temperature.
Regularly using a home steam sauna can help you enhance your blood circulation, skin, and relieve stress. In addition, steam saunas can help you get a better night's sleep and relax more completely.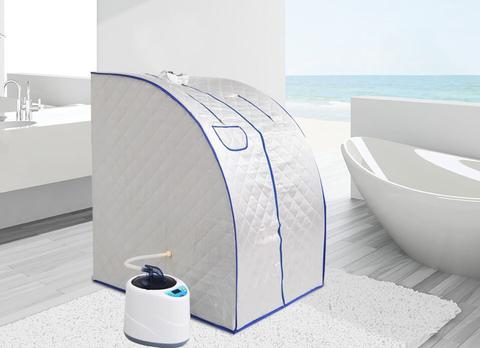 Features:
Easy to Set Up – This portable sauna comes with everything you'll need to get started. It takes only a few minutes to put together and can be placed almost anyplace in your home.
Adjustable Temperature – A remote control is included with this portable steam sauna, allowing you to modify the temperature wirelessly. Additionally, the portable sauna has an adjustable timer built in, allowing you to control how long steam is created!
Rapid Heating and High-Quality Materials – Our one-person sauna is made of superior thermal insulating fabric to prevent heat loss. Because the heating element is 1000W, the sauna heats up in just a few minutes.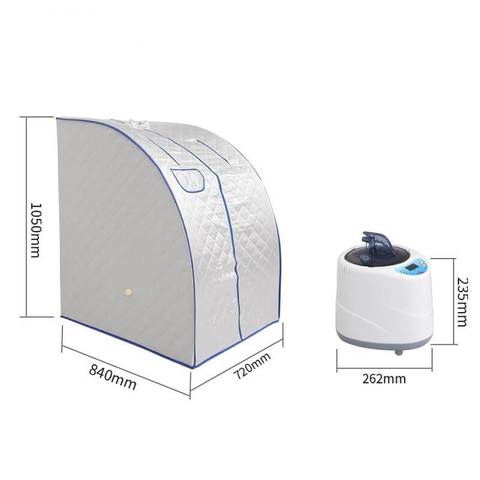 Body Relief!!!
My wife and I love this sauna. We use it at least four times a week to expel toxins and relieve tired sore muscles. My wife is spreading the praise about this product to everyone.
Works great!
My mom love it and uses it daily. Bought it in January and it's still great. She said it helps with her pain. She used to go to the YMCA but now stays home since the pandemic
A great buy.
The sauna works excellent. It's a great way to relax in the evenings after a long day. It helps pull toxins out of your body and relax your muscles. I had one issue with the foot pad burning the bottom of the unit. I contacted the vendor and they exchanged the unit with no problem. I even allow a friend to enjoy after he hurt his back.
I love it
I really got a good detox in 45 minutes
Excellent product! Excellent company! Highly recommend it!
Plenty of leg room. Easy to use.