Description
After a long day at work, nothing compares to a heated steamed sauna in the chilly months. Our portable home steam sauna allows you to take the benefits of a sauna with you almost anyplace you go!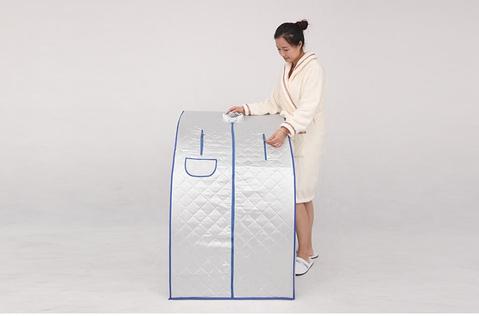 This portable sauna folds up quickly and can be set up in minutes! It also comes with wireless remote control that allows you to change the temperature.
Regularly using a home steam sauna can help you enhance your blood circulation, skin, and relieve stress. In addition, steam saunas can help you get a better night's sleep and relax more completely.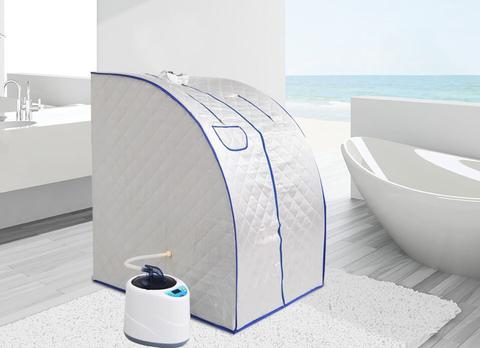 Features:
Easy to Set Up – This portable sauna comes with everything you'll need to get started. It takes only a few minutes to put together and can be placed almost anyplace in your home.
Adjustable Temperature – A remote control is included with this portable steam sauna, allowing you to modify the temperature wirelessly. Additionally, the portable sauna has an adjustable timer built in, allowing you to control how long steam is created!
Rapid Heating and High-Quality Materials – Our one-person sauna is made of superior thermal insulating fabric to prevent heat loss. Because the heating element is 1000W, the sauna heats up in just a few minutes.