Description
Automatic curler is the perfect tool for those who are not used to using traditional wired curling irons, to create your beautiful curls or waves anytime, anywhere. It is easy to operate, and the intelligent curling system only needs to be pressed with one button, and curling will be completed automatically. Three temperature gear settings allow you to form perfect loose or tight curls easily, saving a lot of time. So easy, it gives you the look you love in a few simple steps. Don't let cords tie you down. Live Unbound.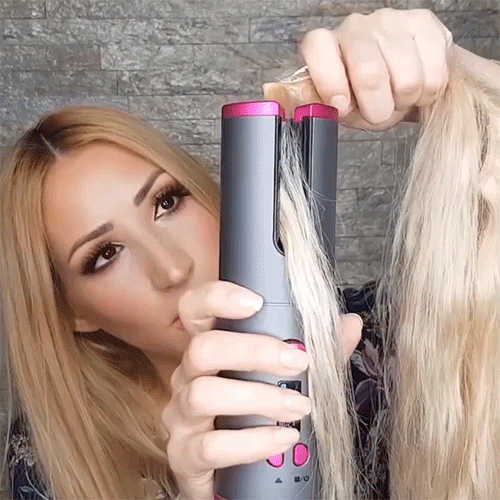 How to use it?
1. Press and hold the "On/standby button" for 2s to turn on the appliance.
2. Press the "Setting button" to choose Temperature, Direction, ℃/F, and Timer one by one and press "Adjustment" to set the value.
3. It starts to heat following your temperature setting.
4. Comb through to remove any tangles and divide the hair into sections, no more than 2cm wide.
5. Let the section of hair through the curling chamber and press "Start" to activate the motor to draw hair into the curling chamber.
6. Please release the "Start" when you hear the first beep.
7. Automatic curing is finished when you hear the final beep.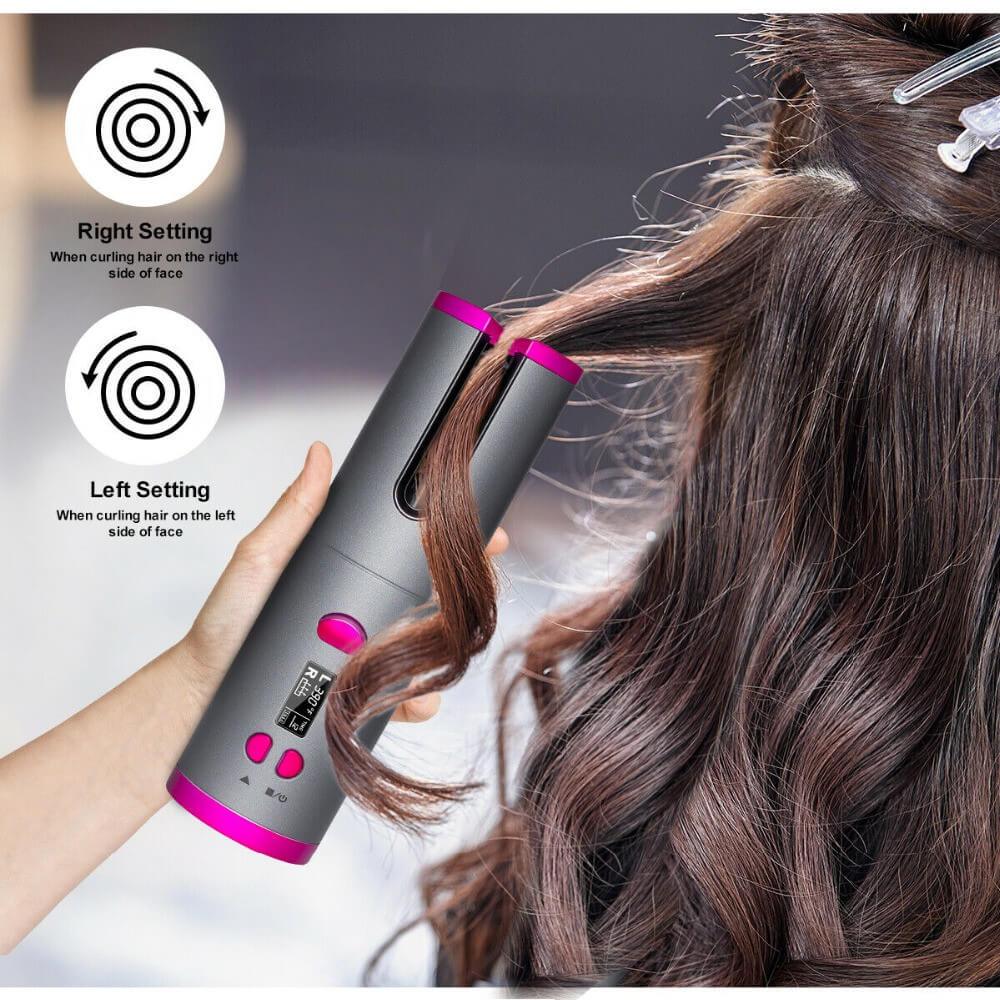 Features:
LCD Digital Display:

 Clear, simple, and easy to read.

Customizable Temp:

 Select the 150℃, 160℃, 170℃, 180℃, 190℃ or 200℃ setting.

Adjustable Timer:

 Select 8, 10, 12, 14, 16, or 18 seconds.

Two Way Rotation:

 Select left or right for your curl direction.

Rechargeable & Long Lasting:

A full charge using the included USB charging cable gives you 60 minutes of cord-free use. Battery life may vary based on timer and temperature selections.

Fast Heating:

 No need to wait.

Thoughtful Design:

 The tourmaline interior of the ceramic barrel leaves your curls shiny, voluminous, and full of bounce.

Portable:

 No cord means you can curl on the go!

Safe & Pain-Free:

The auto shut-off feature will power the curler off after 10 minutes without use. The automatic reverse rotation ensures a pain and tangle-free curling experience.

Multipurpose:

 Suitable for all hair types and customizable to your desired look from waves to tight curls.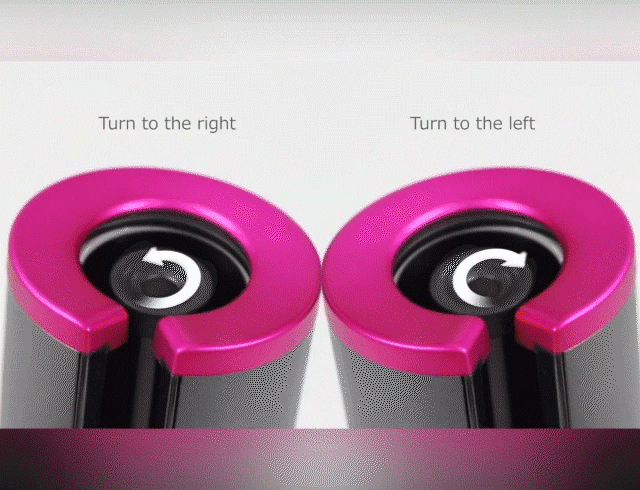 Specifications:
Battery capacity: 5000mAh

Battery voltage: 3.7V

Battery watt-hours: 9.25Wh

Lithium content: 0.75g

material: plastic

Weight: 0.42 KG

Maximum temperature: 200 degrees Celsius (400 degrees Fahrenheit)

Minimum temperature: 140 degrees Celsius (280 degrees Fahrenheit)

Battery type: Lithium-ion rechargeable battery