Description
The high-quality, kiln-dried, and varnished bamboo used to make this pine wood kitchen storage cart supports all of your kitchen supplies while also enhancing the functionality and effectiveness of your daily kitchen duties. The wooden top may be cleaned with a damp cloth by simply wiping it down.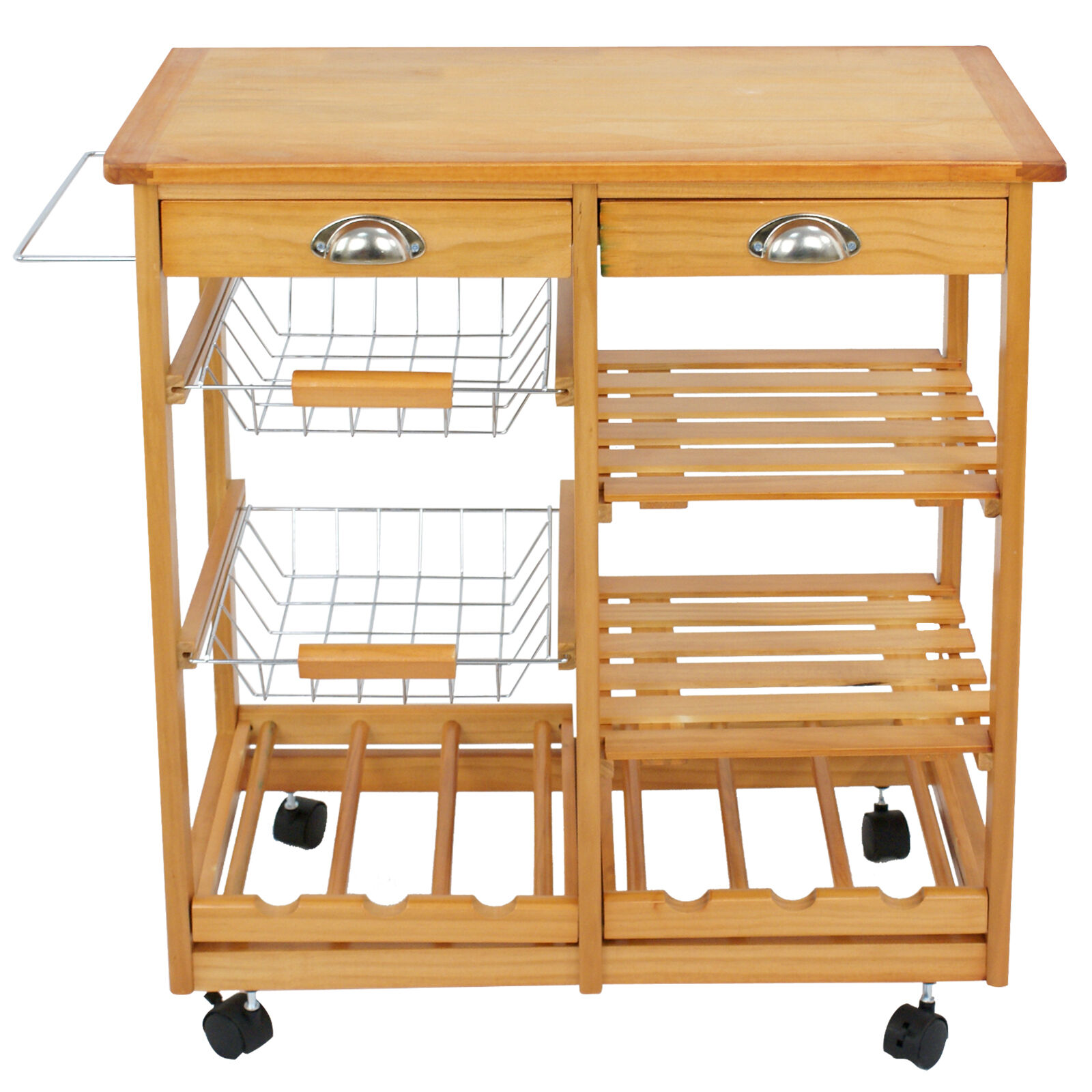 With 3 shelves and 2 drawers, you can organize your kitchen needs, get rid of clutter, and add storage. The drawer is also fitted with a 4 bottle wine rack and a removable serving platter that is perfect for serving and moving hot dishes or baked goods.
The cart has four wheels that can be turned 360 degrees for easier movement. In order to hold the kitchen trolley in place safely and securely, two of the caster wheels incorporate locking brakes. Towels can be hung and kept nearby using the practical hooks on the side.
The Bamboo cart is just big enough for extra storage space while remaining compact enough to fit in any kitchen. Great for corridors, small kitchens, apartments, dorm rooms, and other places where you need extra storage. The flat top is ideal for adding more counter space or storing small appliances.
Specification:
Material: Pine Wood
Weight: 18.5 lbs
Overall Size: 26.5"L x 14.75"W x 29.5"H
Drawer: 11.25"L x 11.25"W x 2.5"H
Top Shelf: 12.5"L x 12.5"W x 19.3"H
Bottom Shelf: 12.5"L x 12.5"W x 10.8"H
Top Basket: 11.5"L x 11"W x 22.5"H
Bottom Basket: 11.5"L x 11"W x 14"H
Towel Rack: 11.5"L x 3.5"W
Wine Rack: 11.5"L x 13"W x 5.5"H