Self Leveling Rotary Level Line Laser
Looking for a levelling laser to help you with various home improvement projects? Our laser rotary level was built to assist you in indicating target points for the precise
placement of big or small materials.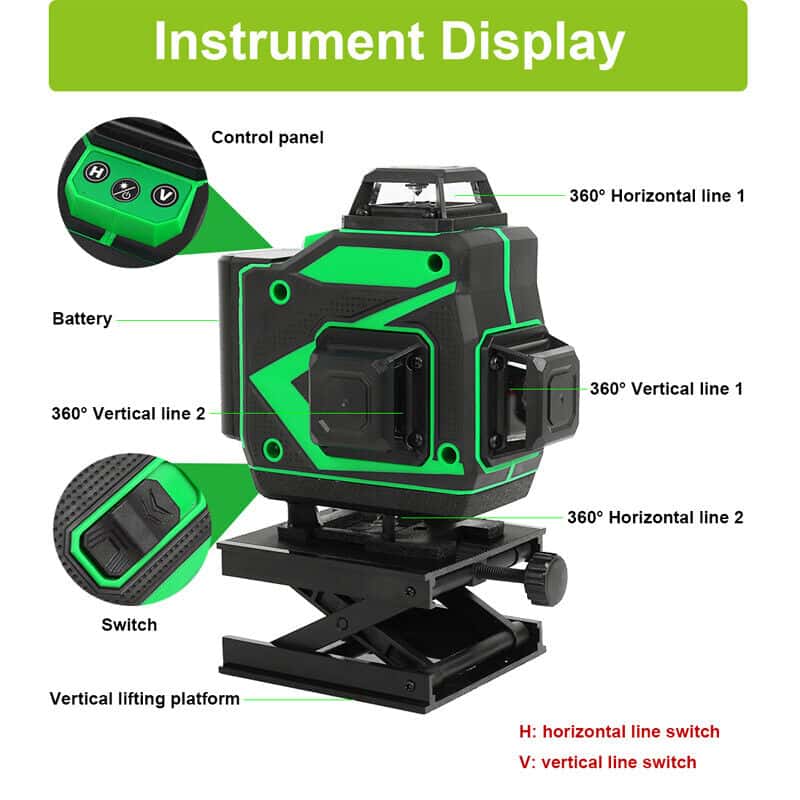 The level line laser is appropriate for applications that require the highest degree of precision, since it emits many brilliant lasers. Additionally, it includes a 360-degree laser visibility that offers layout assistance for an entire area, eliminating the need for you to constantly move the self-leveling laser level around the space.
It can take days to finish home renovation projects, and you might need a 360 laser level that can operate continuously for an entire workday. This floor laser level has a direct charging port, so you can use it till your job is finished.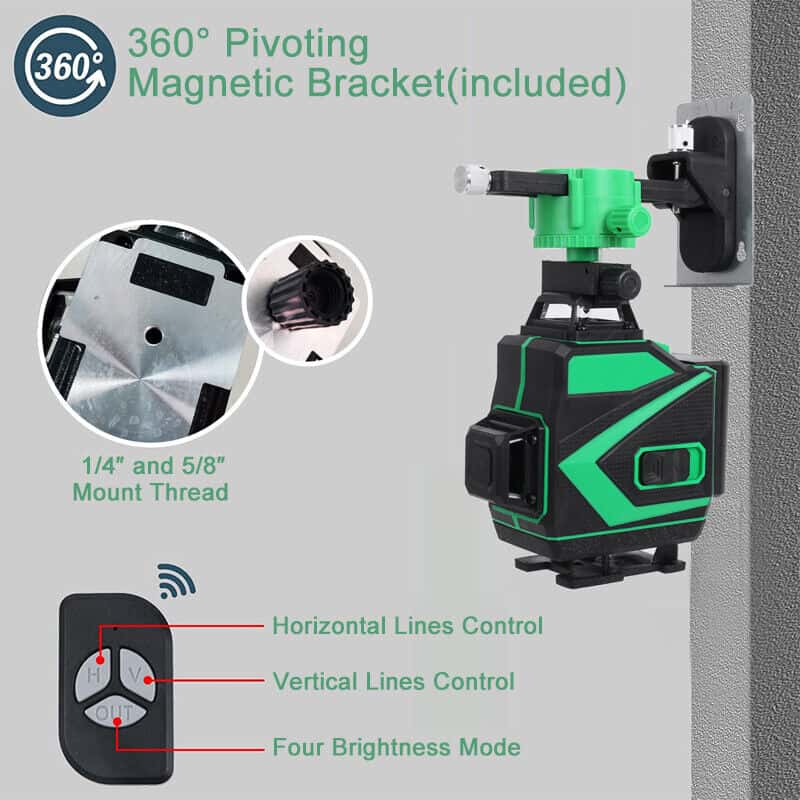 Even better, the leveling laser also has a rechargeable Li-ion battery, allowing you to use it outside for up to 12 to 16 hours without access to a power outlet. Use the laser rotary level to produce safe and excellent engineering projects.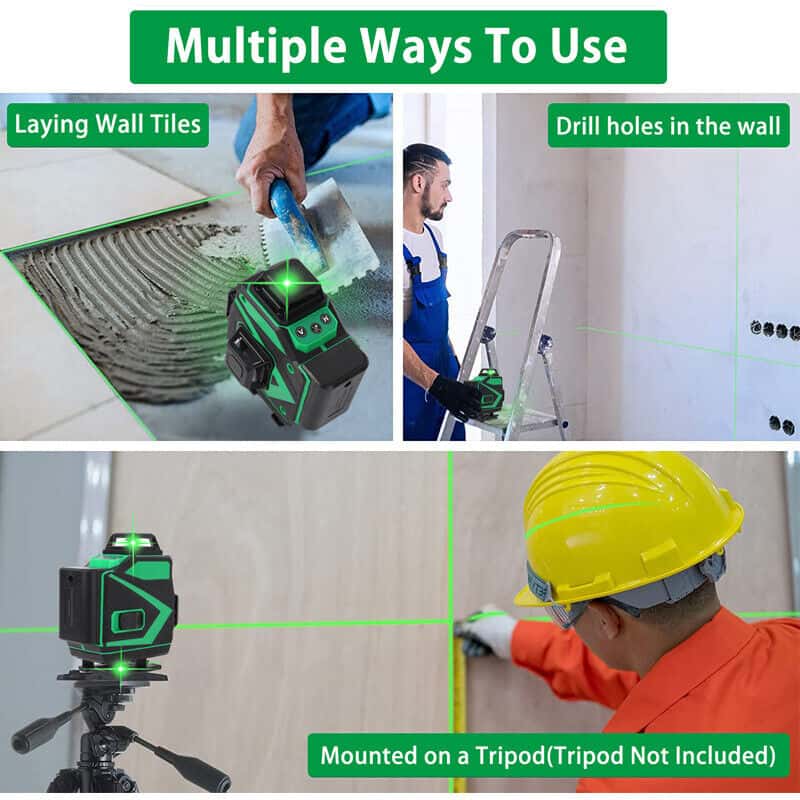 Features:
Accurate – Our level line laser can automatically level itself, negating the need for additional human calibration on your end. When something is outside the leveling range, it emits a loud noise, allowing you to change the materials before finishing the project.
Robust – The self-leveling laser level is incredibly durable because it is made of aluminum alloy. It is waterproof and resistant to hostile situations because to its multi-protection feature!
FAR PROJECTION – With the aid of the 360 laser level, project its potent laser in various directions to work on large spaces. The floor laser level will be used to evenly distribute the materials, ensuring that the laser guides are accurate from beginning to end.
SPECIFICATIONS
Material: Aluminum Alloy Chassis Engineering Plastics
Laser lines: 12 (4/8/12 line is adjustable)
Laser Color: Green
Wall attachment distance: 0.2 in
Horizontal/Vertical Accuracy: +0.2mm/ 1m
Wavelength green light: 532
Automatic leveling range: ‡3°
Rotation Degree: 360°
Slash function: Yes
Operating temperature: -20°C-50°C
Battery capacity: 4000mAh
Working environment: Indoor/Outdoor
Working time: 12~16h
Size: 5.1×3.1×5.3″
Power: x 4000mAh Rechargeable Li Battery /Direct
charging(4.2V)
PACKAGE CONTENT
1 x Levelling laser
1 x Remote Control1 x Holder
1 x Lift Holder
1 x Wall Bracket
1 x Wall Bracket Connector
1 x Iron Sheets
1 x Tripod connector
1 x Tripod Slash line connector
1 x Lithium Battery
1 x Charger
1 x bag
1 x User Manual