Your time may be consumed by your regular job schedule, sporadic business travel, and weekend social events with pals.
You are fortunate to have found this automatic dog feeder, which can be used with a mobile phone's WiFi to function. With it, you may remotely feed both manually and automatically as well as regularly and quantitatively. The feeder can hold a lot of food. With this feeder, you no longer have to worry about starving your pet even if you must be away from home for a few days due to work or another reason.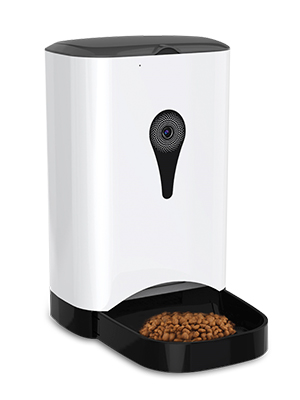 Tray Made of ABS
The smart feeder's tray is composed of BPA-free ABS. This ensures a nutritious diet for your pet and increases safety.
Because it is simple to remove, you may routinely clean the dishes for your pet.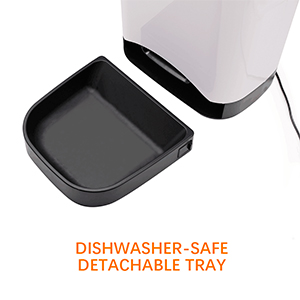 Large Capacity
Large Capacity
Pet Food disposer own 4.5L(275 cu in). Pet can be fed a few days at a time. Suitable for dry food only and the food size should be LESS THAN 14mm.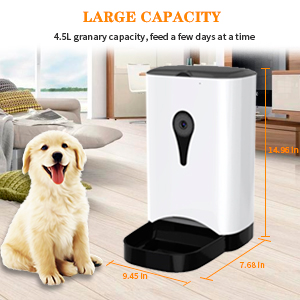 Remote Feeding
When your cat feeder arrives. To download and install an app, scan the QR code. That you can feed when you're at work, a friend's house, or anywhere on a short trip.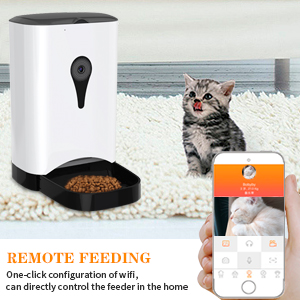 2 feeding methods
Automatic feeding: You can set time to feed your pet;
Manual feeding: Click it, the feeder send a portion of food to your pet.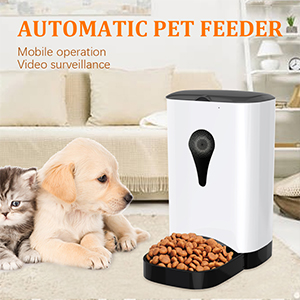 Timing & Quantitative
Smart wifi auto dog feeder can be set the timing and quantitative on the APP in advance. Even you're wake up late, go to travel,party and any place, You pet can be cared by smart wifi auto pet feeder.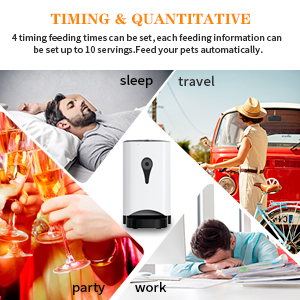 Universal
This smart feeder suitable for all sizes of cats and small medium dogs,little hamsters, rabbits.