With our automatic smart robot cleaner, it's time to get your day off to a good start. It will guarantee that your floor is always pristine and fresh. Watch as this robot quickly and efficiently cleans your floor without tiring.
This robot vacuum uses a high-frequency motor to perform the function of hand-wiping your floor. There is no requirement for additional usage, so you won't have to worry about noise either!
The device can pick up pet hair left behind and clean up muddy footsteps. And it performs all of this automatically, without any help from a person, while its cycle runs!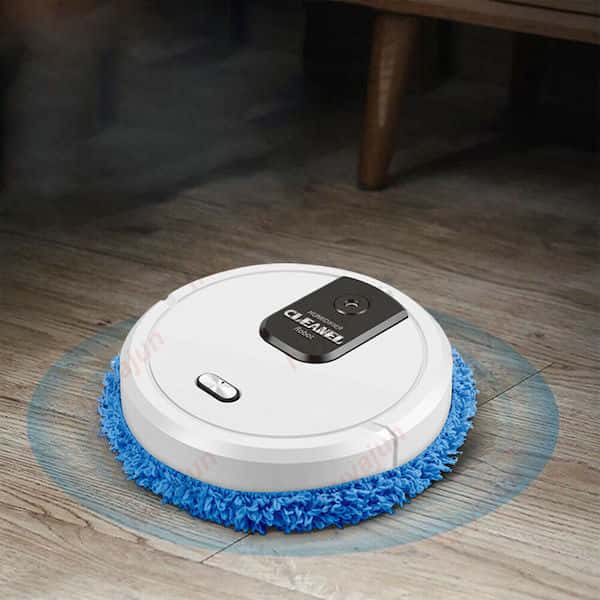 You can adapt to cleaning different surfaces and environments with this robot floor cleaner. The scrubber can be used on any type of flooring, including marble tiles and wooden planks, without risking damage from spilled water or dirt-outs.
Other Qualities
Three purple indicator lights are located at the bottom of the sweeping robot, indicating the spraying function. It is possible to sweep the floor while it sprays and humidifies. The machine will moisten the air in every corner as it goes.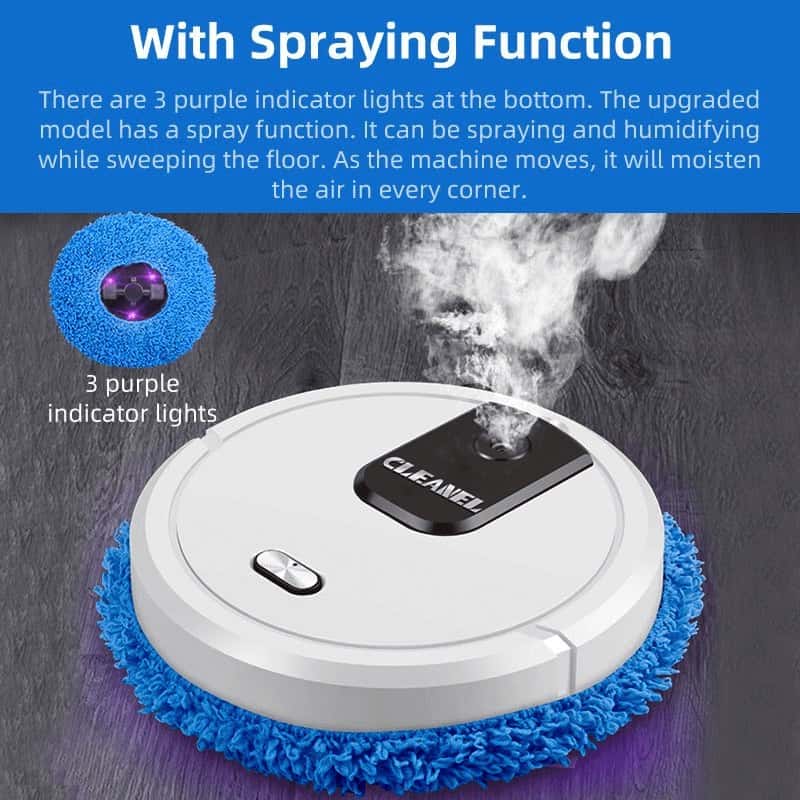 Longer battery life is made possible by the 1500mAh battery, which has a huge capacity.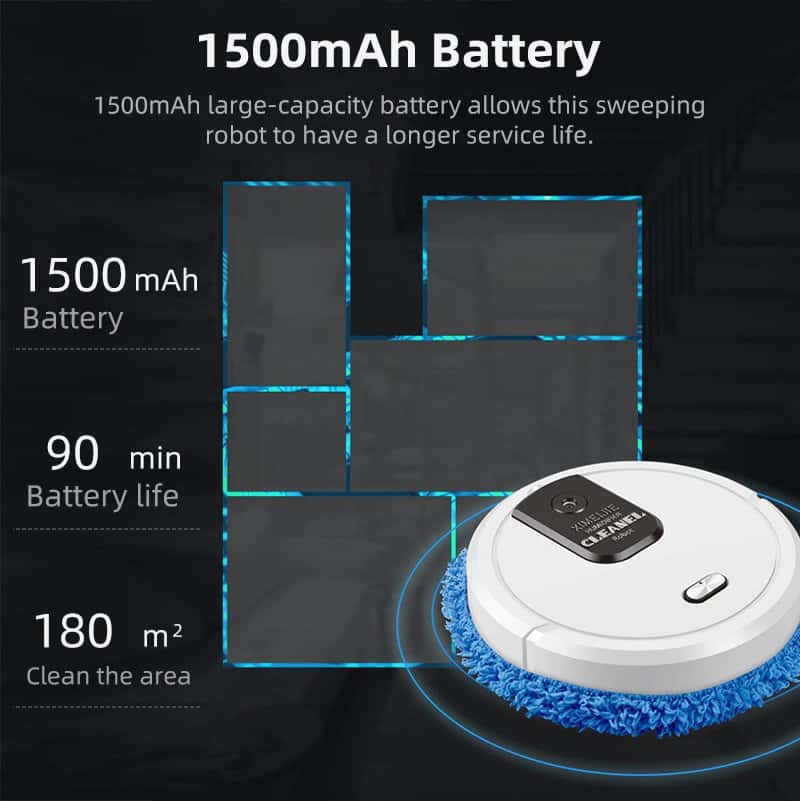 Dry/Wet Wipes: The box contains both wet and dry wipes, which can be mixed and matched depending on the situation. Wet wipes are included with the standard model, and a set of both dry and wet wipes are included with the upgraded model.
Specification:
Color:  White
Material: ABS
Style: Rechargeable
Sweeping Mode: Automatic
Rated Voltage: 3.7V
Rated Power: 5.4W
Timing Function: No Timing
Operation Mode: Mechanical
Power Mode: USB
Applicable Area: 150-180 Square Meters
Cleaning Function: Dry/Wet Wiping
Product Size: About 25x25x6.5cm / 9.75×9.75×2.54inch
Packing Size: About 36.5×27.5x8cm / 14.24×10.73×3.12inch
Note:
Type 1 only has wipes accessories; type 2 has no spraying function, and type 3 has spraying function.
Package Included
List 1:
1 * Spray Cleaner
1 * Dry Wipes
1 * Wet Wipes
1 * Charging Cable
1 * Water Bottle
1 * User Manual