We spend the most of our day using kitchen sinks! Your tap handle is therefore no stranger to germs and bacteria, regardless of whether it was touched by hands that had contact with raw chicken or sticky fingers from breakfast. Fortunately, touchless kitchen faucets are available.
With our best-selling Smart Touch Kitchen Faucet, you can give your kitchen an upscale, contemporary feel. All luxury kitchens will look great because of the design's simple lines and sturdy structure. While adding to the simple appearance, the thin, lever handle allows for easy temperature and flow adjustment.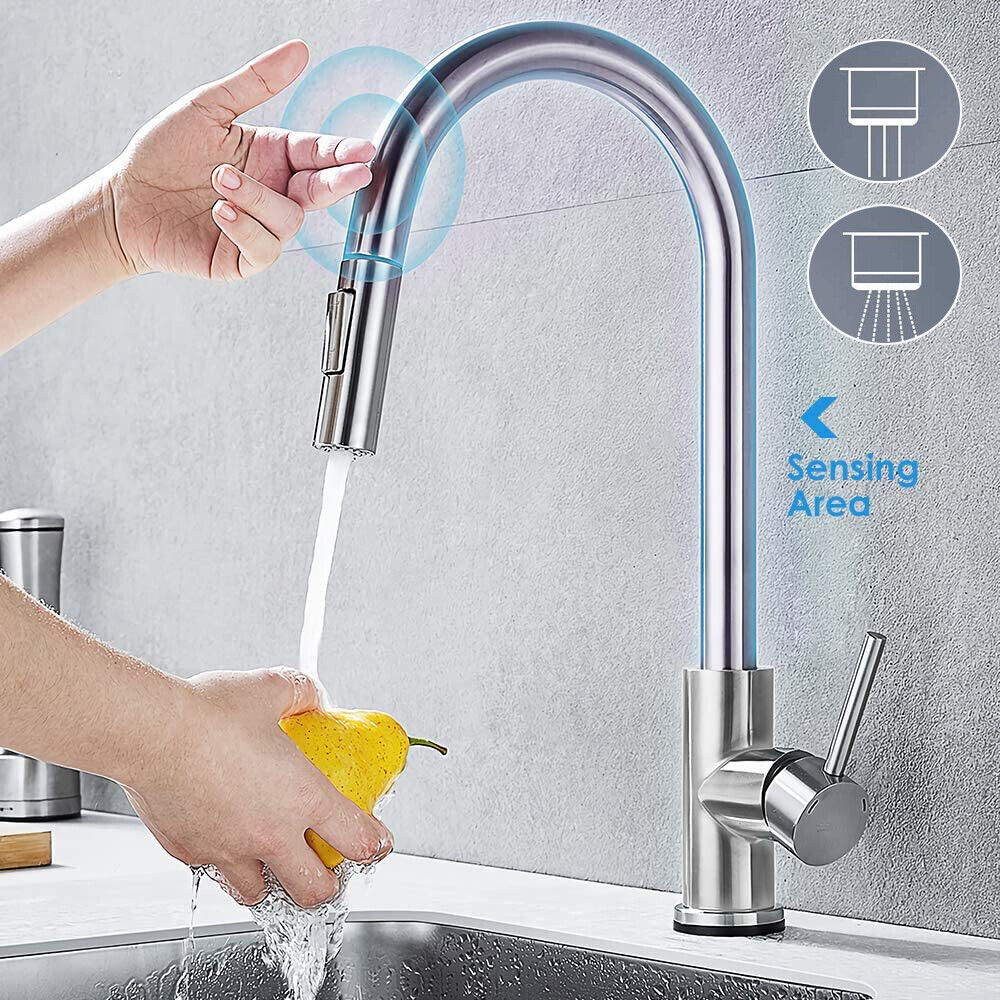 Cooking and doing the dishes have never been more enjoyable as they are right now!
SMART TOUCH CONTROL TECHNOLOGY: When your hands are messy, a light touch to the body or spout of the kitchen faucets will start and stop the water flow.
The commercial pull-down kitchen sink faucet is made with an original and modern look. It will give you a fresh perspective, eschew aesthetic tiredness, emphasize your individuality, and make your eyes sparkle.
Lead-free solid brass construction ensures a safer and healthier waterway. LONG-LASTING PERFORMANCE. Additionally, 500,000 open-and-close tests were performed on the faucet handle and ceramic disc valve to ensure professional performance for drip-free durability.
Complete tool accessories are provided in the package, making installation simple. US standard 1/2″ adapter and 3/8″ water line. A deck plate is not advised since it could render the touch module useless; it only fits one hole (baseplate not included). To prevent leaking, kindly adhere to the installation instructions in the video.
Faucet Total Height:16"
Spout Height:9.84″
Valve Type: Ceramic Valve
Faucet Body Material: Stainless Steel
Faucet Spout Material: ABS
Water Feature:Mix Hot and Cold
Water Pressures:Minimum 0.5 bar, 1.0 bar recommended