Voice Recorder
Voice-Activated Pen Recorder for 400 Hours with Earphones and USB
Voices up to 50 feet apart can be recorded and listened to using earphones (included) or a monitor.
Our Thin Pen Voice Activated Recorder is simple to use and can record crystal-clear voice up to 50 feet away. The VP-78 has a high-gain microphone,  a 20-hour rechargeable battery, and 400 hours of recording storage.
Features: 
Professional quality voice recordings
Voice activation records only the conversations you want
Discreet – No beeps, sounds, lights or visible buttons
Long-range microphone captures voices clearly up to 50 feet
Easy to use – slide the pocket clip to start & stop recording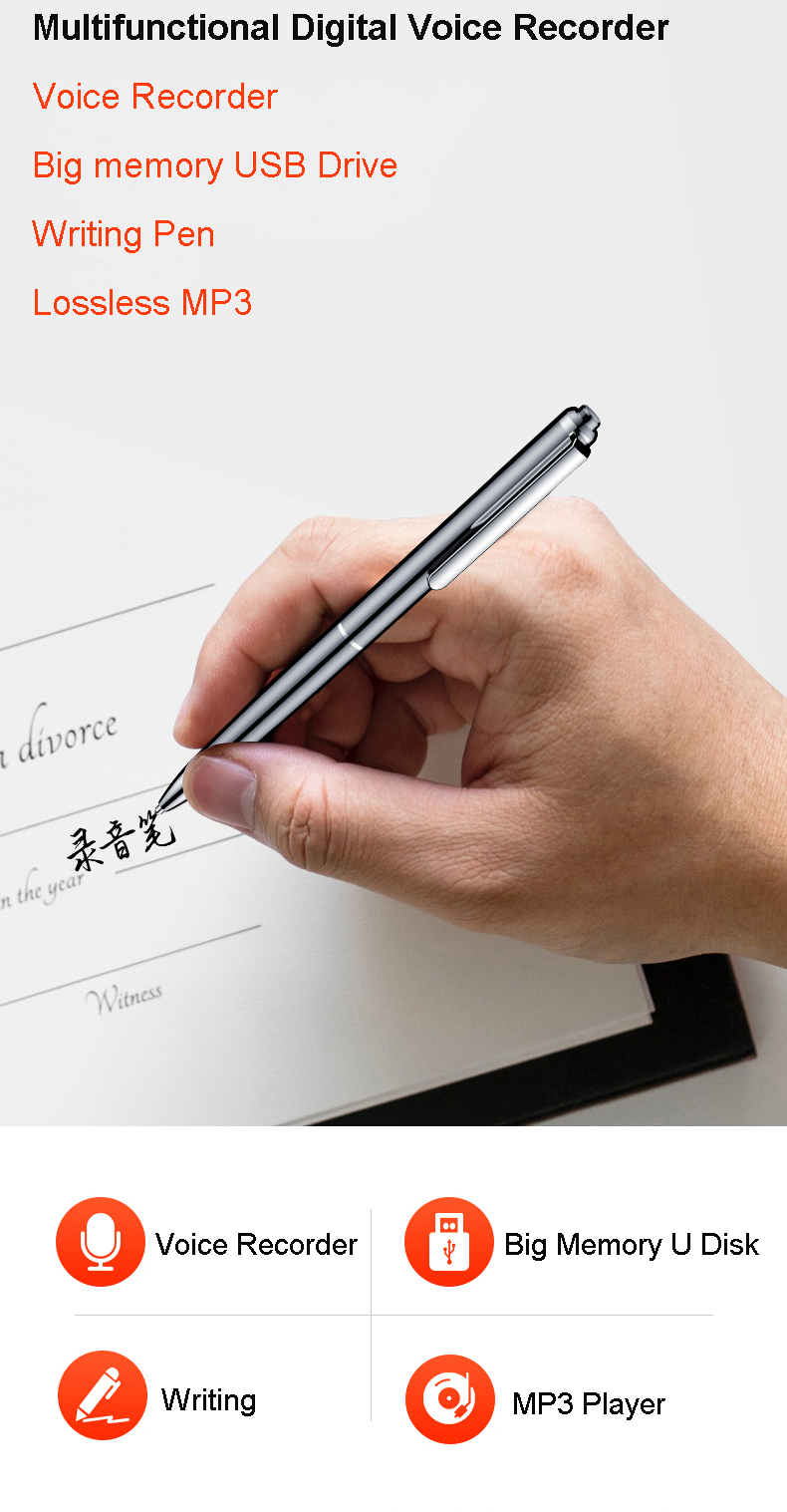 Includes earphones
Windows & Mac compatible (USB)
400 hours of storage memory
20 hours of battery runtime
Thin size – just 0.44″ thick
Auto Level Control for ultra-clear voice recordings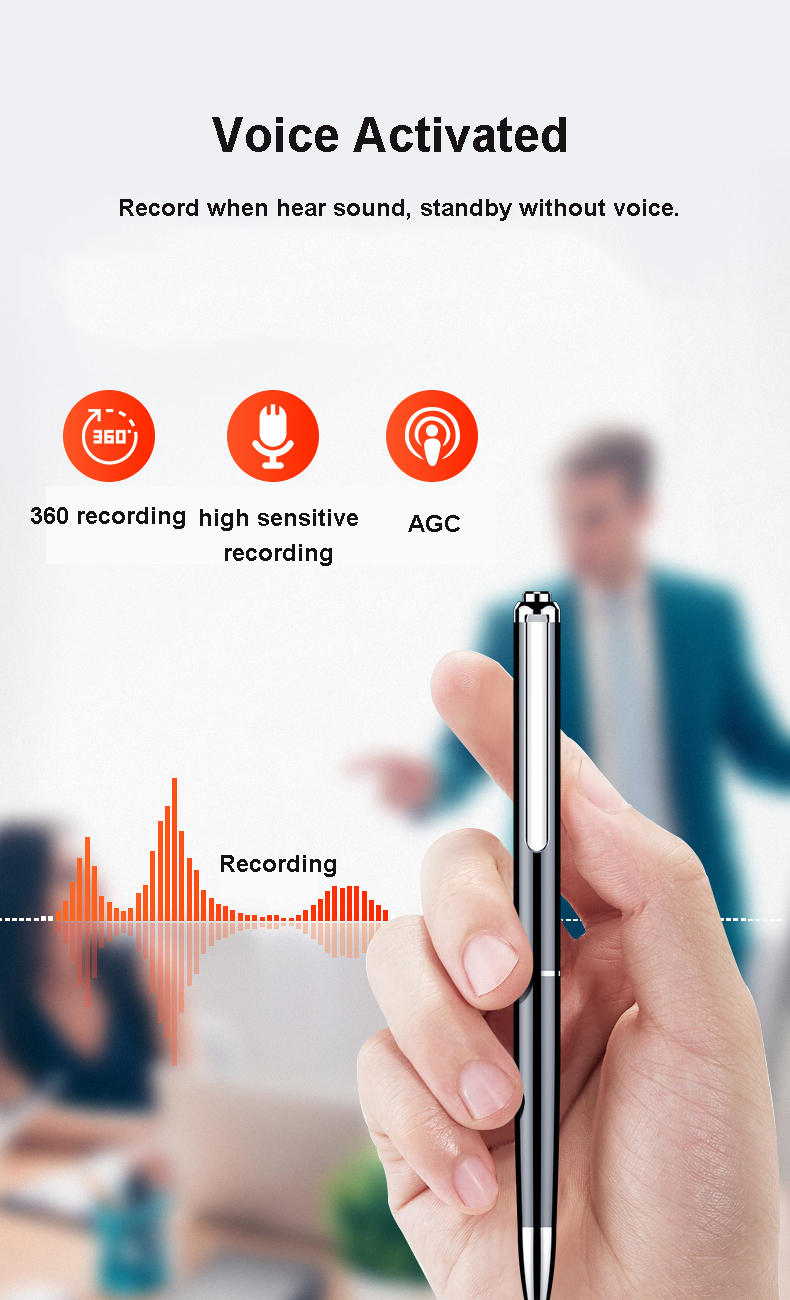 Simply press the pocket clip downwards to begin filming. Slide the pocket clip back up to avoid filming.
In voice-activated record mode, the pen begins recording automatically when a human voice is heard and stops recording when the voices cease.
Listen to your recordings directly from the pen using the provided earphones, or link to any PC or Mac device to listen, save, erase, or share them.
Specifications:
Storage: 400 hours (32 GB)
Battery runtime: 20 hours
Recording activation: Slide pocket clip to start and stop
Voice-activated or continuous recording
Standard MP3 format
Recharge time: 2 hours (USB)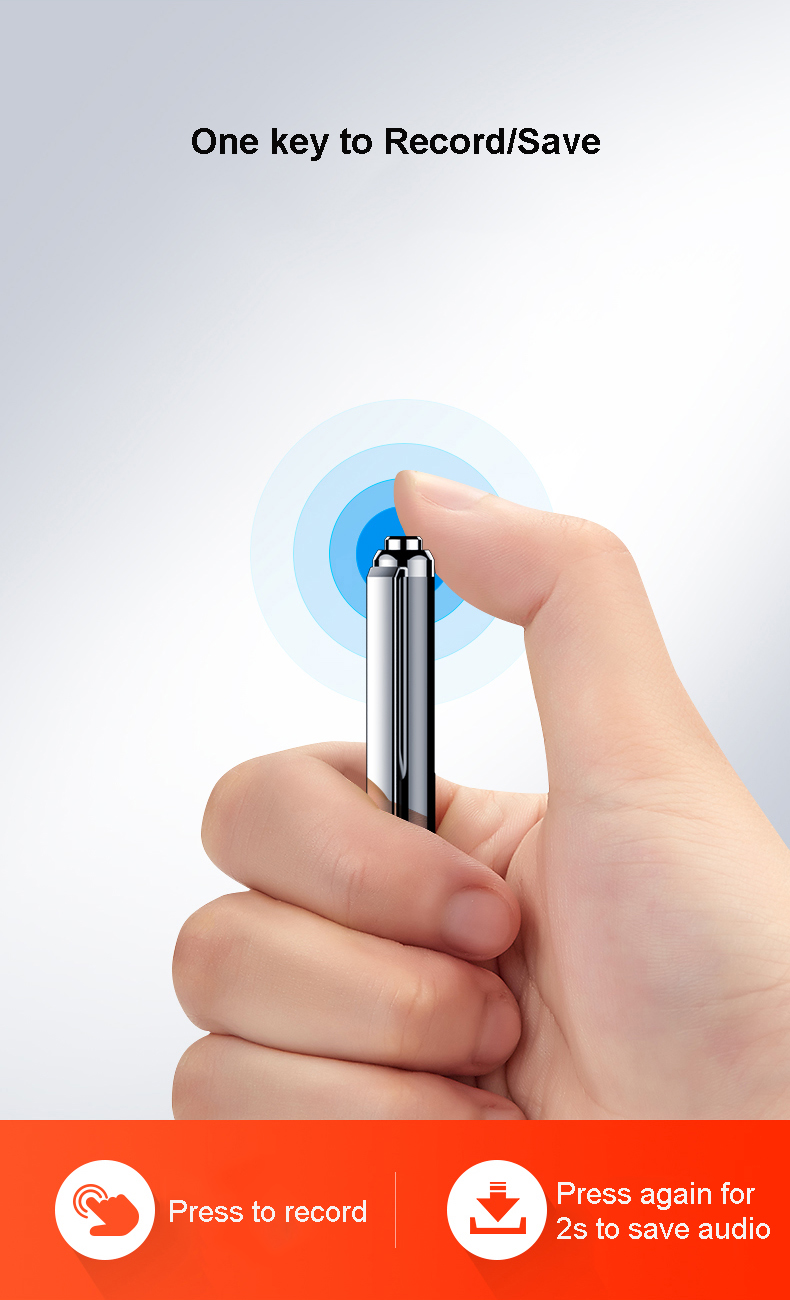 Earphone and USB compatible
OS Compatibility: MAC & Windows, Android
Weight: 18 grams
Length: 5.25″
Width: .44″
1-year warranty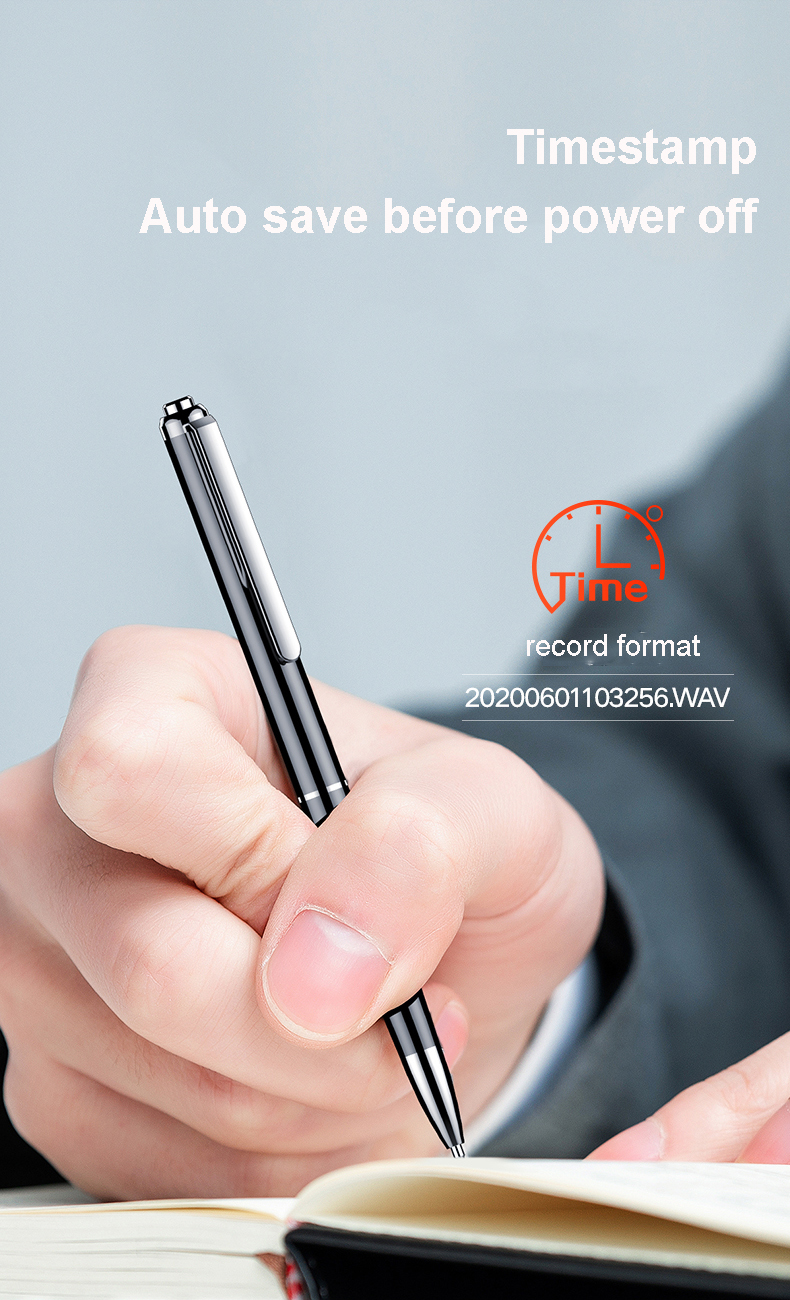 Package Includes: 
VP-78 Thin Voice Recorder Pen
Earphones
Wired remote control
USB Cable
Manual
2 Ink Refills