Looking to inspect a hard to see area on your car? Do you intend to locate a pipe obstruction? Maybe you need to get a dropped object out of a small area. Our Waterproof Inspection Camera was created to address each of these problems.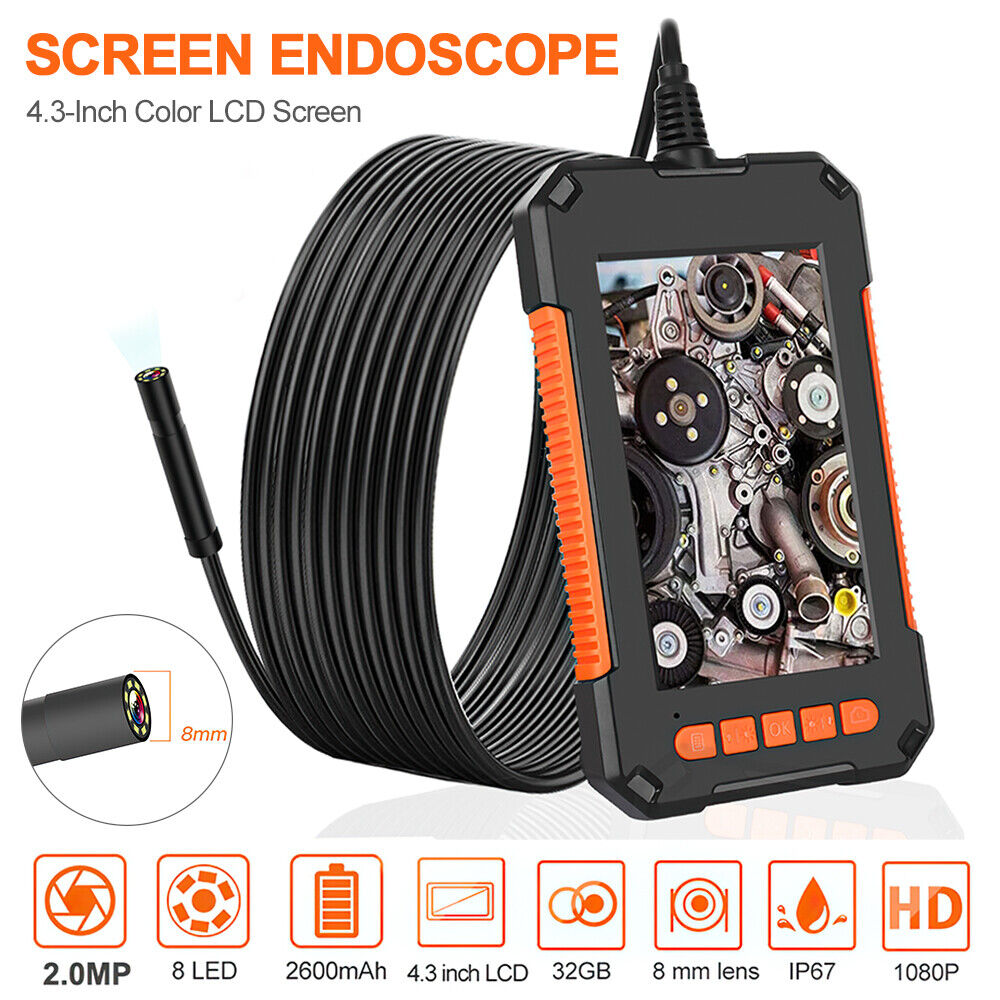 State-Of-The-Art Camera With 12 Month Manufacturer Warranty! The lens on our inspection camera is 5.5mm (0.216 ") fiber optic cable that is small enough to enter and examine even the most difficult-to-reach areas. The semi-rigid cable simply bends into and holds any shape. The camera sends you immediate feedback in clear, high-definition 1080p HD video over a 4.3-inch screen "IPS display.
We Don't Cut Corners with Battery Life! Our fresh and enhanced battery lasts you 3-4 hours on the work. Simply recharge it after you're done using any USB charger (charger cable included).
High-Intensity LEDs that are waterproof Our bore scope is IP67 waterproof for 30 minutes at a depth of 3 feet. You can illuminate even the darkest regions with the help of 6 high-intensity adjustable LEDs. The camera accessory kit comes with hook, magnet, 45-degree mirror, and protective attachments that make it easier to remove objects from awkward places.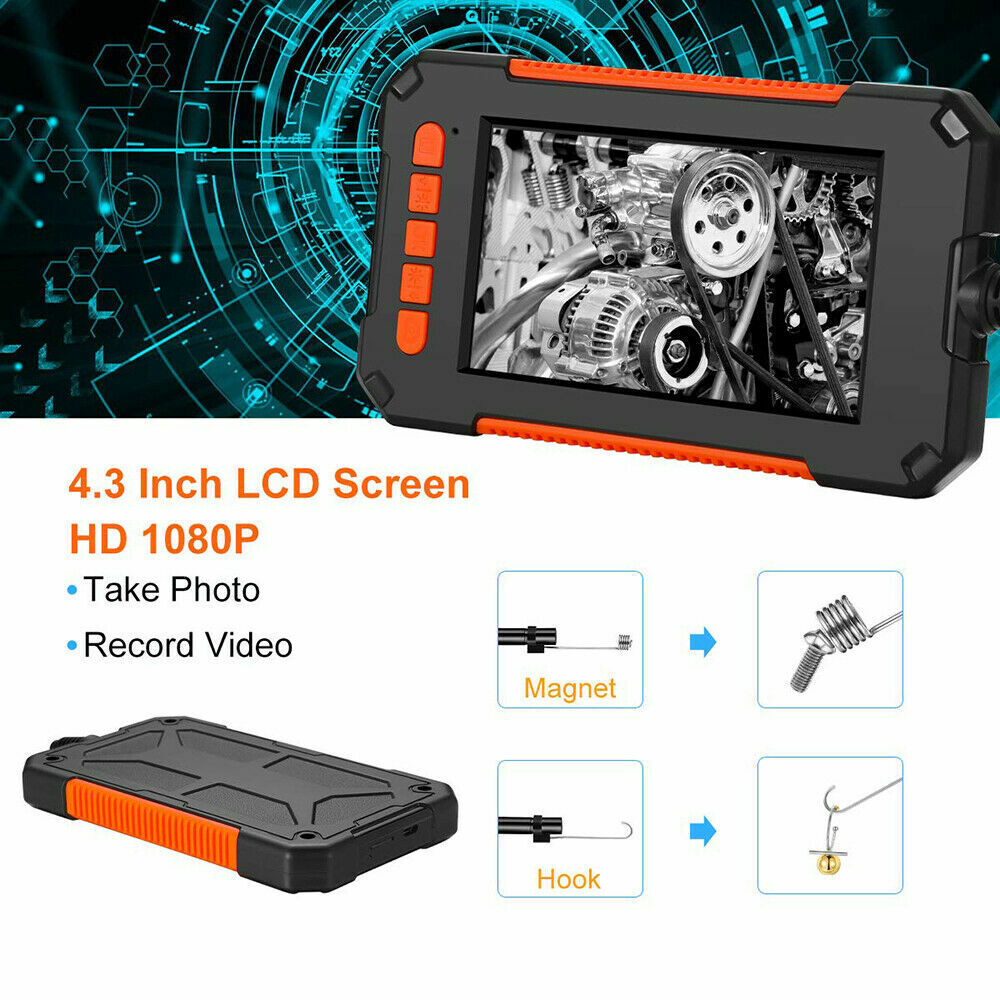 Many, many applications! Great tool or present for DIY'ers, mechanics, plumbers, HVAC technicians, QA/QC inspectors, house owners, and more! Excellent for interior cylinder inspections, running wall wires, fixing toilet plumbing pipes, mechanical inspections, and other tasks.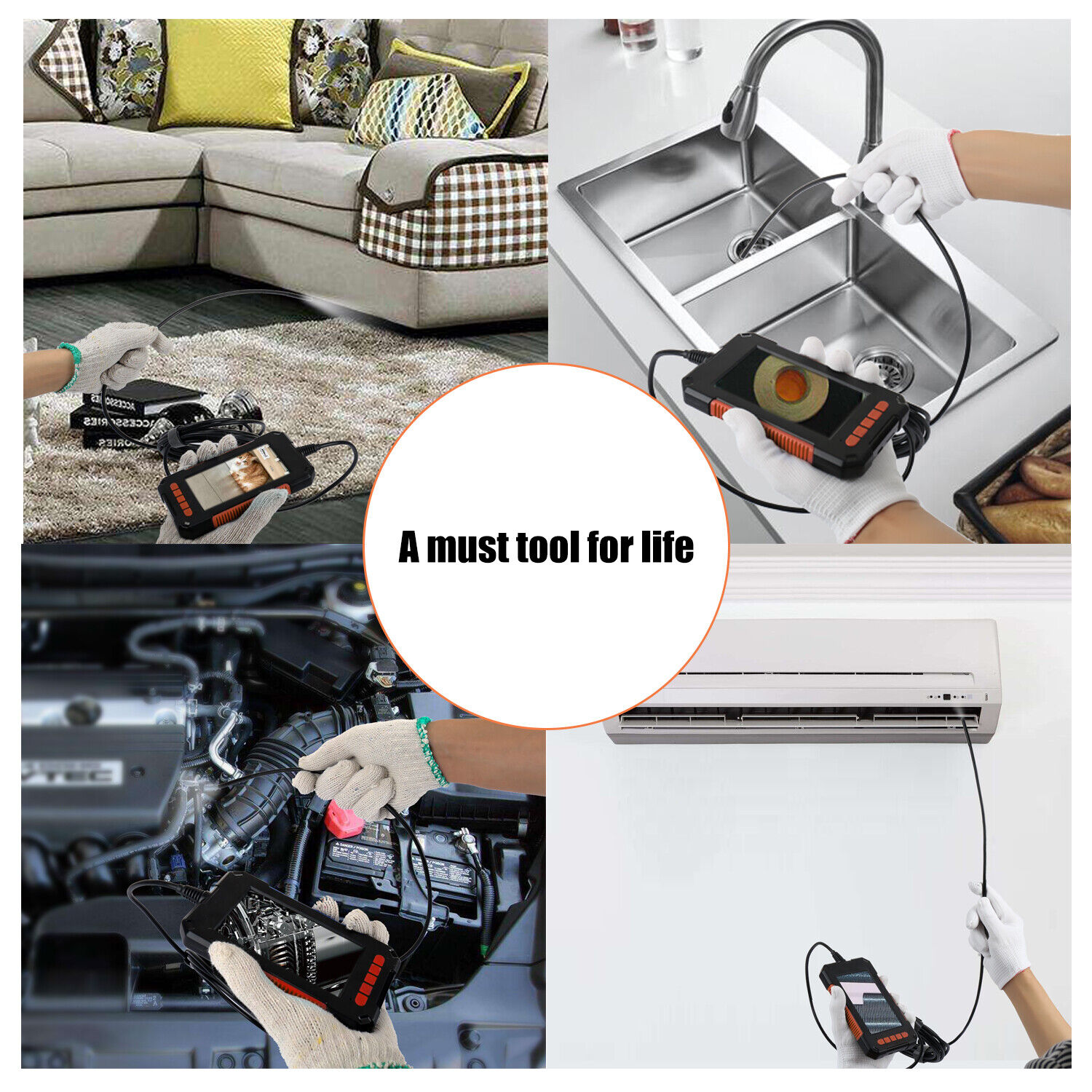 Specification:
Cable length: 5m (soft cable)
Monitor: 4.3-inch color LCD screen
Camera resolution: 1080P
Horizontal viewing angle: 70°
Language: English, Chinese, Japanese, French, German, Italian, Czech, Portuguese, Polish, Dutch, Turkish
Focal length: 1.6-198inch
Waterproof level: IP67
Lens diameter: 8mm
Battery: 1 * lithium battery, 3.7V, 2600mAh
LED light: 8pcs
Package Included:
1 * Industrial Endoscope
1 * USB Charging Cable
1 * Accessories Bag (Hook, Side view Mirror, Magnet )
1 * User Manual