Description
When we consider taking a shower to be inconvenient, bathing becomes challenging and dangerous. Due to the moist floor, we could fall. Therefore, if the shower or bath is slick, our shower transfer bench can help you fall in. mostly helpful for people who have arthritis, physical disabilities, strokes, or who have a hard time moving too much.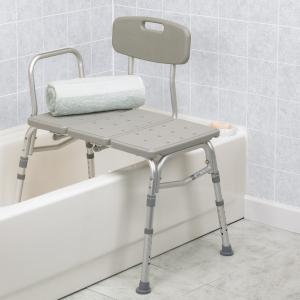 Shower seat height may be adjusted in 12″ increments thanks to its adaptable dual-column extendable legs.
The Bathtub Transfer Bench is made to let people enter and exit the bath safely and independently.
Maximum stability is provided with a blow-molded plastic bath chair and backrest, which are reversible to fit any bathroom.
Assembly of the back, legs, and arm of a transfer bench without the need of tools, with a pinch-free lever for increased installation safety,
Push pins may be pressed without accidentally squeezing fingers thanks to the plastic shower transfer bench.
The backrest on this bench's robust A-frame construction guarantees optimal stability.
Product Description
Premium Bath Transfer Bench
Adults who require extra assistance getting in and out of the shower or bathtub can use this adaptable transfer bath bench. With legs that can be adjusted in height to match most bathtubs, the bath chair is reversible.
Easy Assembly & Installation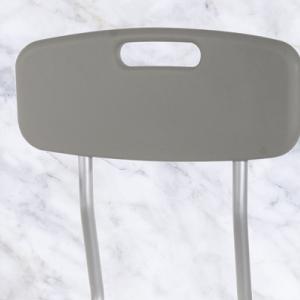 The back, legs, and arms of the transfer bench may be assembled without the use of any tools for easy bath installation. The bath bench also incorporates a pinch-free lever that increases the safety of depressing the push pins during adjustment.
Reversible Transfer Bench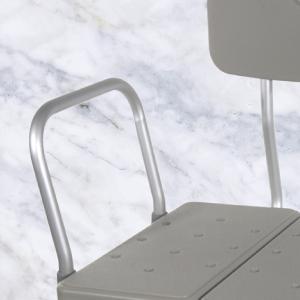 This transfer bench can be placed with arm handles on either side to fit any bathtub and has a solid A-frame construction to ensure maximum support while entering or departing the water.
Extra-Large Non-Slip Suction Cups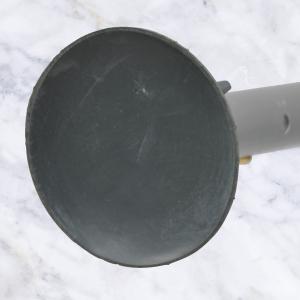 The extra-strong suction cups that hold the transfer bench firmly in place on your bathroom and bathtub flooring provide unparalleled stability. The bath bench's adaptable extension legs can be adjusted in 1/2″ steps for individualized comfort.